Taylor Swift Says She 'Didn't Care About Repercussions' When Releasing Political Post, Wanted 'To Be On Right Side Of History'
Taylor Swift isn't holding her tongue anymore.
The superstar singer—who was once categorically silent about her political views—has been significantly more proactive about using her platform to advocate for the political and humanitarian initiatives she cares about, and she has no plans of keeping quiet on those issues going forward.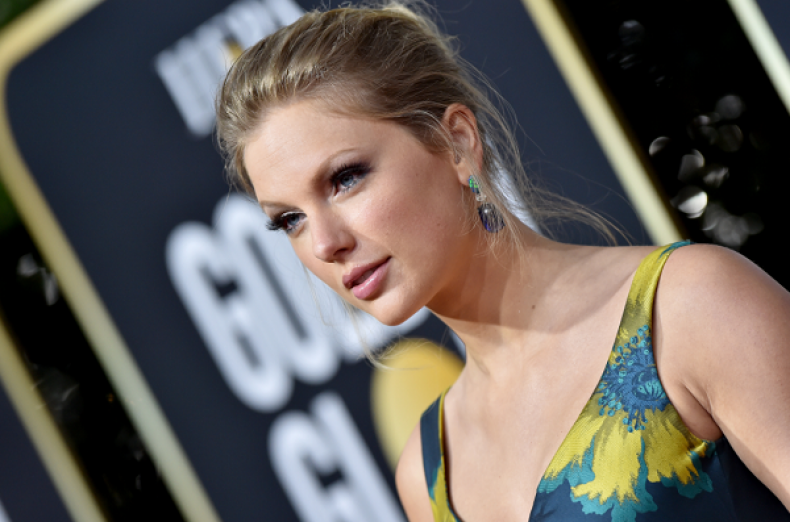 Swift's upcoming Netflix documentary, Taylor Swift: Miss Americana, gives fans deeper insight on her decision to become more vocal and politically active. The documentary captured the moments leading up to Swift's turn to politics, specifically the moment the Reputation singer decided to speak out against Republican Senator Marsha Blackburn of Tennessee ahead of the 2018 midterm elections.
Despite the pushback from her father and several other members of her team, Swift posted a lengthy message on social media advocating for Blackburn's contender, Democrat Phil Bredesen. Looking back on the moment, Swift told Variety she couldn't stand by idly as someone who voted against LGBTQ rights and against reauthorizing the Violence Against Women Act was voted into office.
"This was a situation where, from a humanity perspective, and from what my moral compass was telling me I needed to do, I knew I was right, and I really didn't care about repercussions," Swift told Variety in an interview released Tuesday.
In a clip of Miss Americana, as the singer and her team discuss the post, she tells her father, Scott Swift. "I need to be on the right side of history. Dad, I need you to forgive me for doing it, because I'm doing it."
While speaking with Variety, Taylor admitted she didn't think people wanted to hear what she had to say about politics when she was younger. The 30-year-old also said she was afraid of voicing her political opinions after witnessing the Dixie Chick's fall from grace.
"I saw how one comment ended such a powerful reign, and it terrified me," Taylor said.
Sisters Martie Erwin Maguire and Emily Erwin Robison and lead singer Natalie Maines were one of the biggest women groups in country music in the late 1990s and early 2000s. However, their music was pulled from country stations all across the country after the group spoke against then-President George W. Bush and the Iraq War in 2003.
Maines, a Texas native, told concert-goers in London the group did "not want this war, this voice, and we're ashamed the president of the United States is from Texas."
While the fallout may have convinced Taylor to refrain from speaking and singing about political issues when she became a star, she has since realized the type of backlash the Dixie Chicks faced wouldn't cause as big of a storm in today's climate.
"These days, with social media, people can be so mad about something one day and then forget what they were mad about a couple weeks later. That's fake outrage," Taylor said. "But what happened to the Dixie Chicks was real outrage. I registered it—that you're always one comment away from being done being able to make music."
Taylor Swift: Miss Americana will premiere January 23 during the opening night of the 2020 Sundance Film Festival before releasing on Netflix on January 31.