Taylor Swift Is Threatening to Sue a Blog for Calling Her a White Supremacist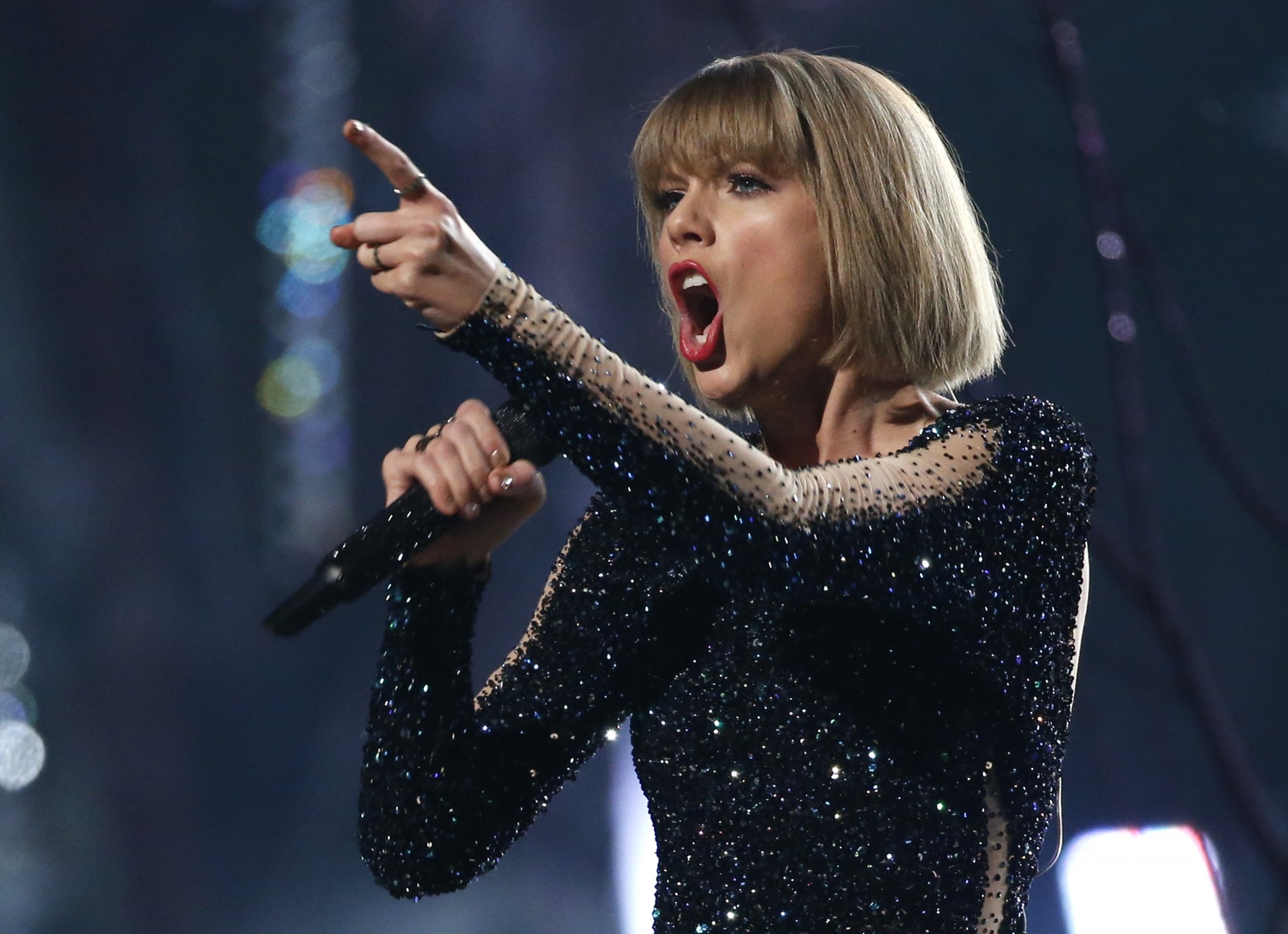 Taylor Swift's lawyers threatened to sue a blog if it didn't take down an article that refers to the pop superstar as a white supremacist sympathizer.
In a letter dated October 25, William J. Briggs, II, an attorney at Venable LLP, a firm based in Los Angeles, demanded Meghan Herning, editor of PopFront, retract and take down her article titled, "Swiftly to the alt-right: Taylor subtly gets the lower case kkk in formation." Otherwise, Briggs said, "Ms. Swift is prepared to proceed with litigation."
Herning's 2,200-word article, posted on September 5, centers around Swift's support among figures of the alt-right and neo-Nazi groups. Herning claims that Swift is knowingly catering to this portion of her fan base, saying that the lyrics in Look What You Made Me Do, the first single off Swift's new album, Reputation, contain "dog whistles to white supremacy" and "quiet white support of a racial hierarchy." Herning also chastises Swift for not denouncing President Donald Trump during the campaign season.
"[Swift] needs to state her belief out loud for the world—no matter what fan base she might lose, because in America 2017, silence in the face of injustice means support for the oppressor," the article concludes.
Swift's attorney charges Herning with malice and reckless disregard for the truth, claiming that "even a small amount of research shows that the notion that Ms. Swift either belong to or silently supports such an infamous and reprehensible group is a fabrication."
The letter ends with a warning for Herning not to publish its contents.
"Any publication, dissemination, or broadcast of any of the letter will constitute a breah of confidence and a violation of the Copyright Act," it states.
On Monday, the ACLU of Northern California came to Herning's defense. In a letter addressed to Briggs, the group argues that the article is protected under the First Amendment.
"Criticism is never pleasant, but a celebrity has to shake it off, even if the critique may damager her reputation," the letter reads.
The ACLU also contends that the copyright claims made in Briggs' letter are "total nonsense" and malicious.
"Intimidation tactics like these are unacceptable," said ACLU attorney Matt Cagle in a statement. "Not in her wildest dreams can Ms. Swift use copyright law to suppress this exposure of a threat to constitutionally protected speech." (Note the use of Swift lyrics.)
Herning posted a follow-up post on PopFront regarding the letter on Monday, claiming that Swift's decision to bring her lawyers into the matter is a "hideous" act that might set a dangerous precedent of stifling criticism levied at artists and celebrities.