'We Appeared in Taylor Swift's Anti-Hero Music Video in Very Unusual Way'
Taylor Swift is one of the most likable and recognisable artists in the world and extremely talented as a singer and songwriter so, of course, I was very aware of who she is; I have two daughters so her music is often being played in our house. But I never thought she would have any direct involvement in my life.
My funeral casket company was founded in 2016 and my co-founder, Scott Ginsberg, had been in the casket business for twenty years as a manufacturer and seller. He saw an industry with a series of broken experiences; families who would suffer a loss and go to their local funeral home to purchase a coffin, understandably they aren't educated on the products, so they end up picking what's put in front of them and paying too much money. In our opinion, they weren't getting the experience they should have during a very meaningful time, where they are trying to grieve.
I had been working in selling and shipping when he contacted me with the idea of selling caskets online. I immediately saw a parallel to other companies who had seen a fairly monopolistic industry and had been able to deal with overpricing and create a real benefit for consumers.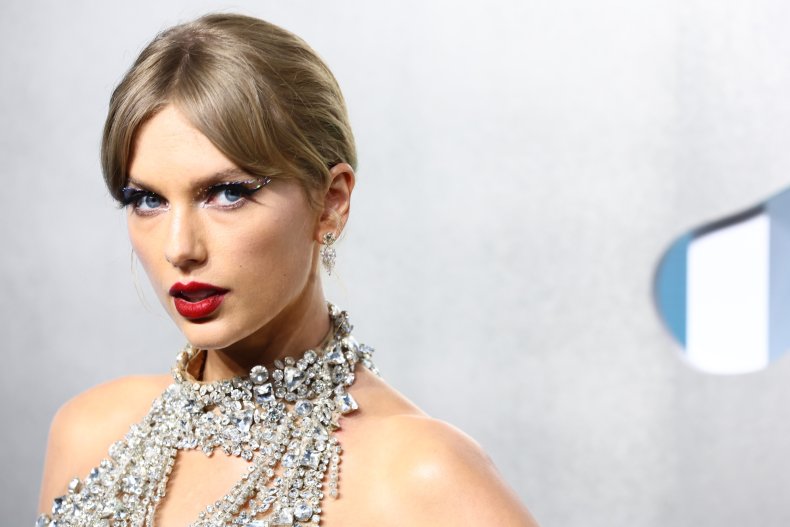 I thought we could do something similar in this industry, but also just really help the millions of families who are going through a difficult week. So, I recruited my wife Liz, who is an ex-attorney and had taken some years off to raise our three kids, and the three of us together created our current business.
In late October, our company had a very big day, with me speaking before the Federal Trade Commission about the "Funeral Rule," which requires funeral homes to accept caskets bought by consumers from a third party.
A "Swiftie" shares some surprising news
We thought we were settling into a nice quiet Friday, but woke up to one of our employees, who is a big "Swiftie", claiming one of our caskets was prominently featured in the music video for the song Anti-Hero.
In this business, whenever you see a casket on screen, you ask where it's from. So she sent it to my wife, who remembered we had sold a casket to a production company for a music video back in July, but for all we knew it was a local band or used in the background for something.
We never expected to have one of the most famous people on the planet not only use the casket in the video, but be hugging it and using it as a central part of the video to her most popular song of the album.
Our company regularly has production or film companies approach us, because we're one of the few casket companies who operate online. Often they need a casket for a prop, they'll search online and find us. We've done collaborations with TV series' including Interview with the Vampire and Castle Rock.
How Taylor Swift's team got our casket
The production company behind Anti-Hero—although we didn't know they were working on that particular music video at the time— had phoned us three months before the album release and said: "Hey, we're doing this for a music video, can you sign this release form." That was the last we heard of it. It wasn't a major event of the day, so we had forgotten about it until we woke up this Friday.
We wanted to confirm it was our casket in Taylor Swift's video, even though we as a manufacturer were 95 percent sure, so we reached out to the production company and they said: "Absolutely, that's what we bought from you, we're the same people." So over the day it slowly sunk in.
Not only did we recognize the casket, but fans of Swift detected exactly where the coffin was from before we confirmed it. I am absolutely impressed, I don't know how they found out. The casket gained some attention online, but the real thing I was surprised by was the reaction.
The reaction from Taylor Swift's fans
Of course, you put a casket out there, people are going to react with puns and funny comments. Many people were there saying: "omg" or "this is ridiculous", but when I jumped in immediately and said: "Hey, that's us, and by the way I'm glad you're here," and explained what our goal is within the industry, there was this real outpouring of comments saying: "This is a really positive thing." I was happy with the reaction from what is probably a generally younger fanbase, who aren't thinking about these issues but now know.
I think this generation is more used to engaging with brands on a very personal level because of the nature of social media and people were having conversations in the same way they would with any other consumer brand.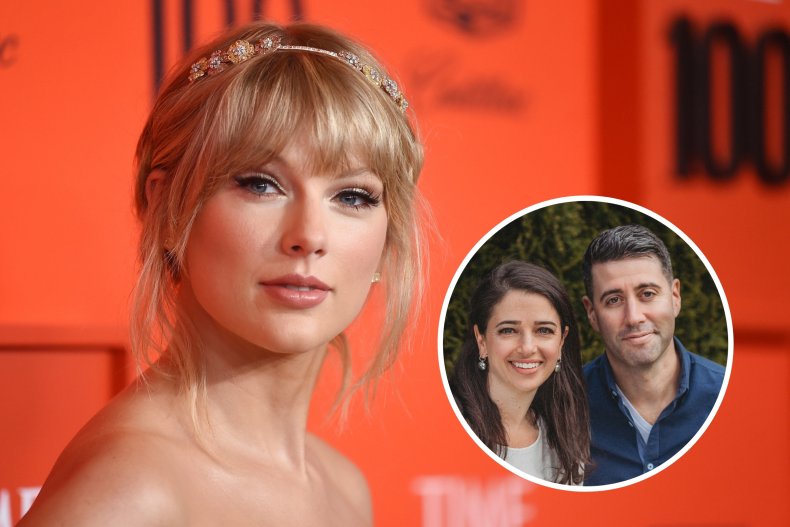 They were asking for gift codes for "Swifties", which I am happy to do. A few even called us and asked whether they could buy the actual casket that she was in, which we don't have in stock, but has obviously become a collectors item. There have been a few extra sales of that item than usual, but it's hard to tie that back to the fact that it was in this video.
I think that our company is asking families to take such a leap of faith to buy their caskets outside of their funeral homes, so I think us having this type of coverage can help families make informed decisions in a very difficult time.
I am, one hundred percent, more of a Taylor Swift fan now. I wouldn't typically be listening to the album on repeat, but this has been such a positive experience and I imagine I will be telling this story for the rest of my life.
Josh Siegel is the co-founder of online coffin manufacturer Titan Casket. You can visit their website here.
All views expressed in this article are the author's own.
As told to Monica Greep.