Taylor Swift Blocked by Scooter Braun From Performing Her Own Songs, But This Practice Is Not Unusual
In a social media post, musician Taylor Swift said she has been blocked from performing her own older songs by Swift's former record label head Scott Borchetta and his partner Scooter Braun.
Swift contends that decision will affect not only her appearance at the American Music Awards (AMA), where she is expected to be named Artist of the Decade, but a Netflix documentary chronicling the past few years of Swift's life.
"I've been planning to perform a medley of my hits throughout the decade on the show," Swift wrote. "Scott Borchetta and Scooter Braun have now said that I'm not allowed to perform my old songs on television because they claim that would be re-recording my music before I'm allowed to next year."
Swift alleges Borchetta will only allow her to use her music if she agrees not to rerecord versions of her songs next year, something Swift claims she has the legal right to do. Swift's team was also allegedly told that Swift needed to stop speaking in public about Borchetta and Braun.
"The message being sent to me is very clear," Swift wrote. "Basically, be a good little girl and shut up. Or you'll be punished."
"This is WRONG," Swift continued. "Neither of these men had a hand in the writing of those songs. They did nothing to create the relationship I have with my fans."
Swift claims that her performance at the AMA, the release of the Netflix documentary and "any other recorded events I am planning to play until November of 2020 are a question mark."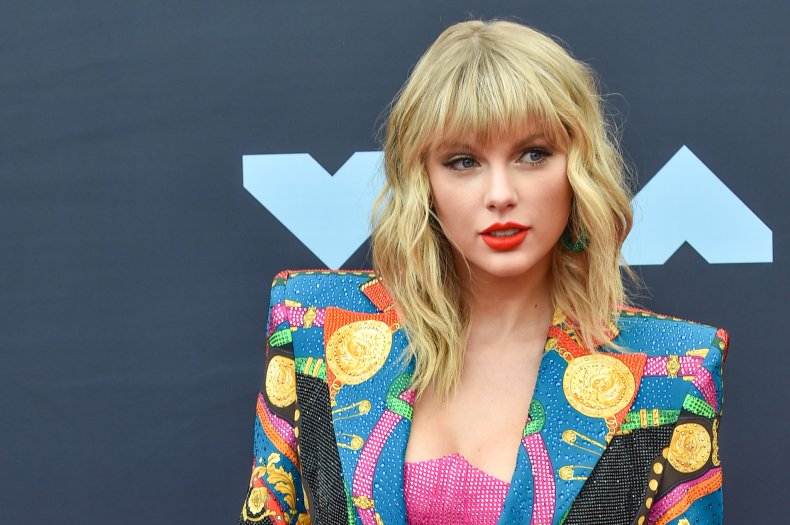 Borchetta was the owner of Swift's former label, Big Machine Label Group. After the label was sold to Braun, who also manages Justin Bieber and Ariana Grande, Swift left Big Machine for Universal Music Group.
In a July 2019 blog post, Swift said Big Machine was not amenable to her attempts to purchase her own master recordings.
"Instead I was given an opportunity to sign back up to Big Machine Records and 'earn' one album back at a time, one for every new one I turned in," Swift wrote. "I walked away because I knew that once I signed that contract, Scott Borchetta would sell the label, thereby selling me and my future."
Swift's situation is not the first time a musician has been sued by their own label. Geffen Records sued Neil Young in 1983 after the release of albums which the label claimed did not sound like typical Neil Young recordings, making the releases commercially unviable.
Trans was an electronic album that featured Young's vocals filtered through electronic filters and vocoders. Young's follow-up, Everybody's Rockin', was a rockabilly throwback to music from the 1950s.
Young countersued, saying his contract allowed him total artistic freedom. Geffen eventually dropped the suit and Young released three more records with the label.
Former frontman of '60s band Creedence Clearwater Revival John Fogerty was sued in the U.S. Supreme Court by his old band's former label head, Saul Zaentz of Fantasy Records.
Zaentz contended that Fogerty's 1985 solo song "The Old Man Down the Road" plagiarized the Creedence Clearwater Revival hit, "Run Through the Jungle." Fogerty had written both songs, but did not own the copyright to "Run Through the Jungle."
Since both songs adhered to Fogerty's signature style of rock music, a jury decided that though the two songs sound similar, they were not inherently the same.