Taylor Swift Teases 'Call It What You Want' With Cryptic Instagram Post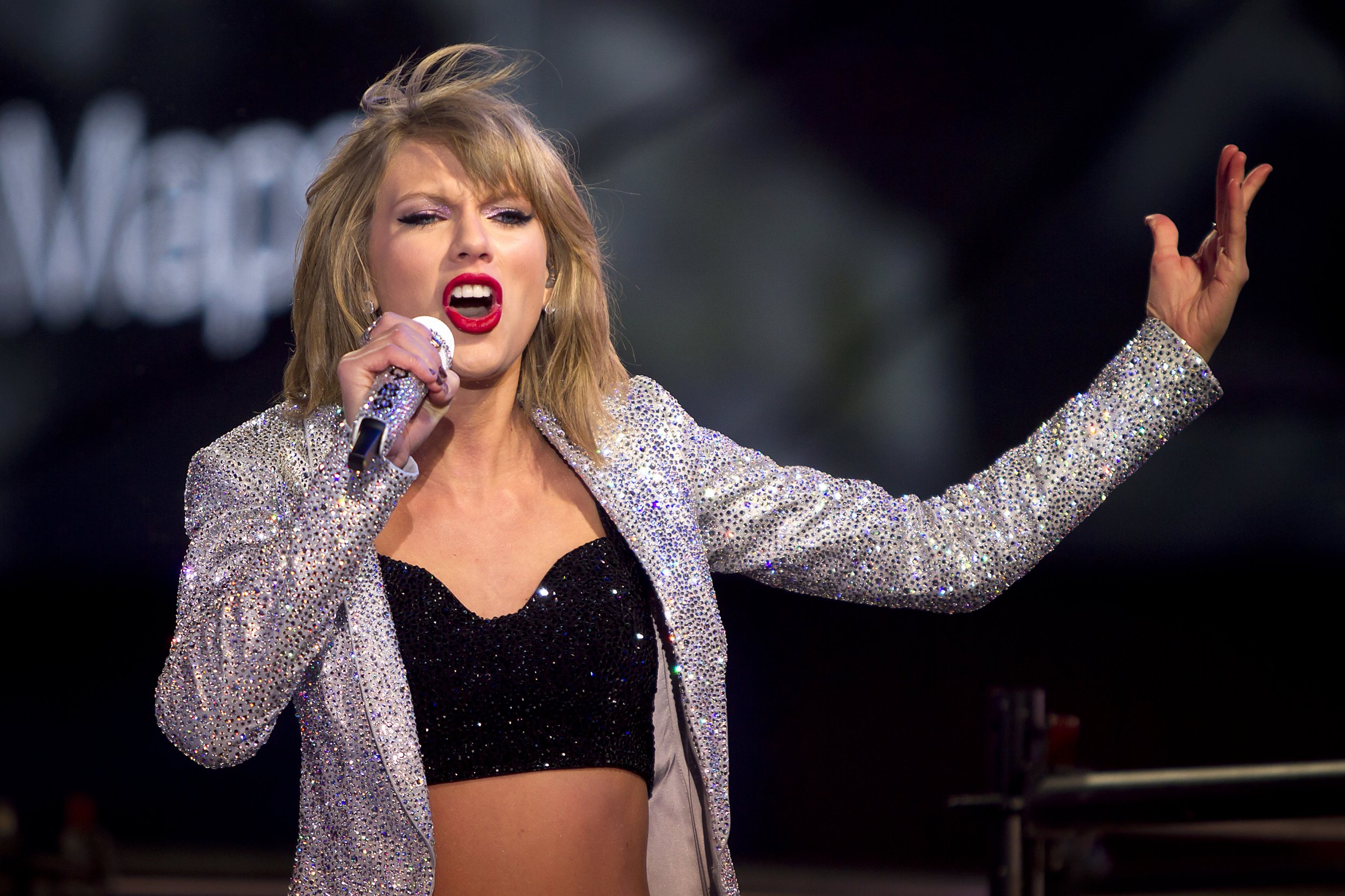 On Thursday, Taylor Swift teased the release of a new single, "Call it What You Want," off her forthcoming album Reputation by posting three cryptic images to Instagram. The track, which is scheduled to drop at midnight Thursday, will be the fourth single from Swift's sixth studio album. So far, the roll-out of Swift's singles has been littered with ups and downs. But Swift has hit an artistic plateau when compared to the work her pop predecessors churned out at comparative points in their careers.
Commercially, she's still on track: Swift's first music video from Reputation, "Look What You Made Me Do," racked up 43.2 million views on YouTube in 24 hours—taking the all-time record from Adele's 2015 single, "Hello." However, the song was critically panned.
Swift's second single, "...Ready for It?", received lukewarm reviews from critics who deemed it slightly more interesting than "Look What You Made Me Do." The accompanying music video was widely mocked for its use of outdated sci-fi imagery, borrowing from 2017's Ghost in the Shell. "...Ready for It?" debuted at #4 on Billboard charts, and Swift's follow-up track, "Gorgeous," only debuted at #13.
It seems that Reputation was crafted in response to her repeated, awkward run-ins with musicians like Kanye West, Katy Perry and Nicki Minaj. West and his wife, Kim Kardashian, branded Swift a "snake" when she lied in the press about not having approved West's lyrics about her on his controversial track "Famous." After being outed, Swift tweeted her now-infamous plea to be "excluded from this narrative" and largely disappeared from the spotlight. On Reputation, it looks like Swift intends to claim and commodify her new Mean Girl image—she wears snake jewelry and mocks her former personas in the music video for "Look What You Made Me Do"—but she hasn't added anything new to the conversation. She's just reacting to what other artists have said.
You can't deny Swift's impact on the pop music industry; her millions of young fans stream and download her music no matter how rote the tracks feel to critics. However, Reputation feels disappointingly methodical and milquetoast when you recall what Britney Spears and Christina Aguilera pulled off with their mid-career albums.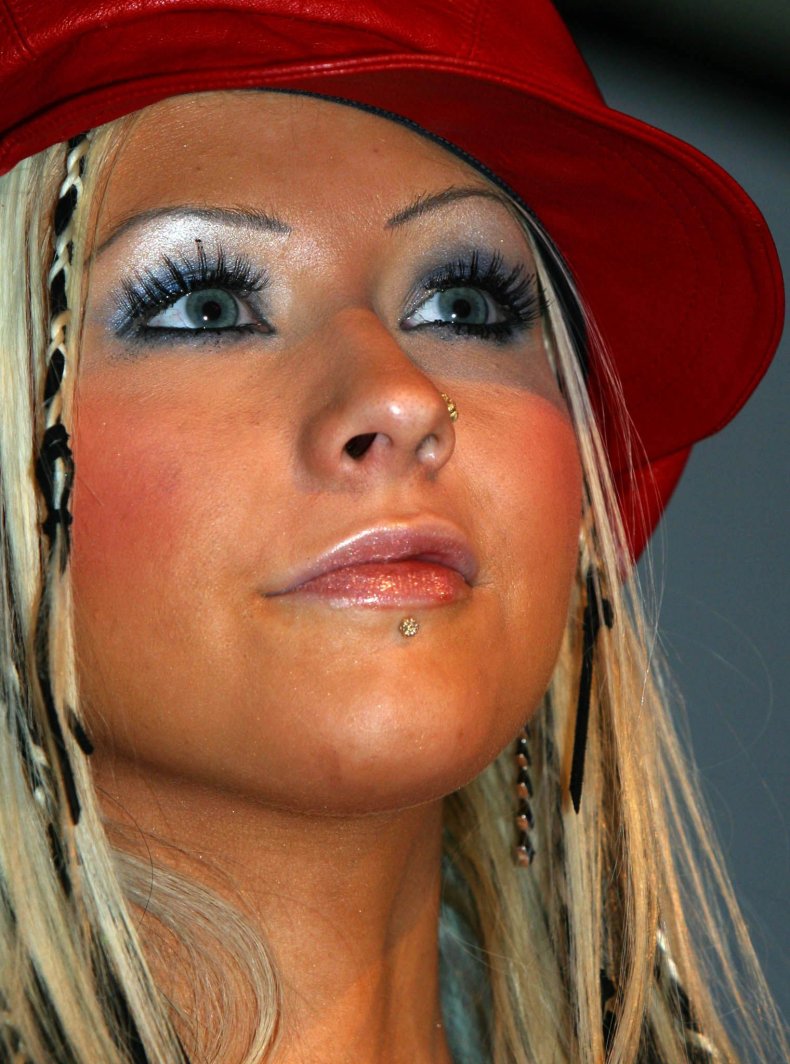 Just like Swift, Aguilera and Spears were out to reinvent their images as sexier, darker and more daring. Neither Aguilera's Stripped nor Spears' Blackout is perfect, but it was clear from the first singles that the pop stars had new, arresting strategies. Aguilera wasn't just flirty, she was overtly profane and armed with feminist rhetoric; Stripped was personal and risky in ways Reputation is not. Consider Aguilera's incendiary single "Dirrty," the glorious ballad "Beautiful"—an instant classic—and the gutsy "Fighter," all critically acclaimed commercial successes that offered reinvention.
Meanwhile, Spears commented on her public meltdown and divorce by inviting viewers into her psyche. On a national stage, America's pop princess admitted that fame was eroding something inside her. She wasn't just lonely, as she had once hinted in the song "Lucky," she was angry, asking listeners, "You want a piece of me?" Her sad, strange performance of "Gimme More" at the 2007 MTV Video Music Awards is considered an iconic moment in pop music. Pitchfork compared the Blackout promotional tour to Twin Peaks, saying that what made it "so great wasn't the central good-girl-gone-bad story, it was the strangeness that story liberated. And Britney's off-disc life is both distraction from and enabler for this extraordinary album."
If Swift had truly committed to reinvention, she and her production team would have debuted a side of her the public has never seen. Reputation is more of a mash up of what we've already seen, along with pedestrian stabs at sexuality.
Spears and Aguilera took control of their narratives, commodifying expressions of unhappiness. Taylor Swift's Reputation has, so far, missed that mark.
Reputation will be released by Big Machine Records on November 10.