Is Taylor Swift Sending Cardi B Flowers Actually Nice or Passive-Aggressive?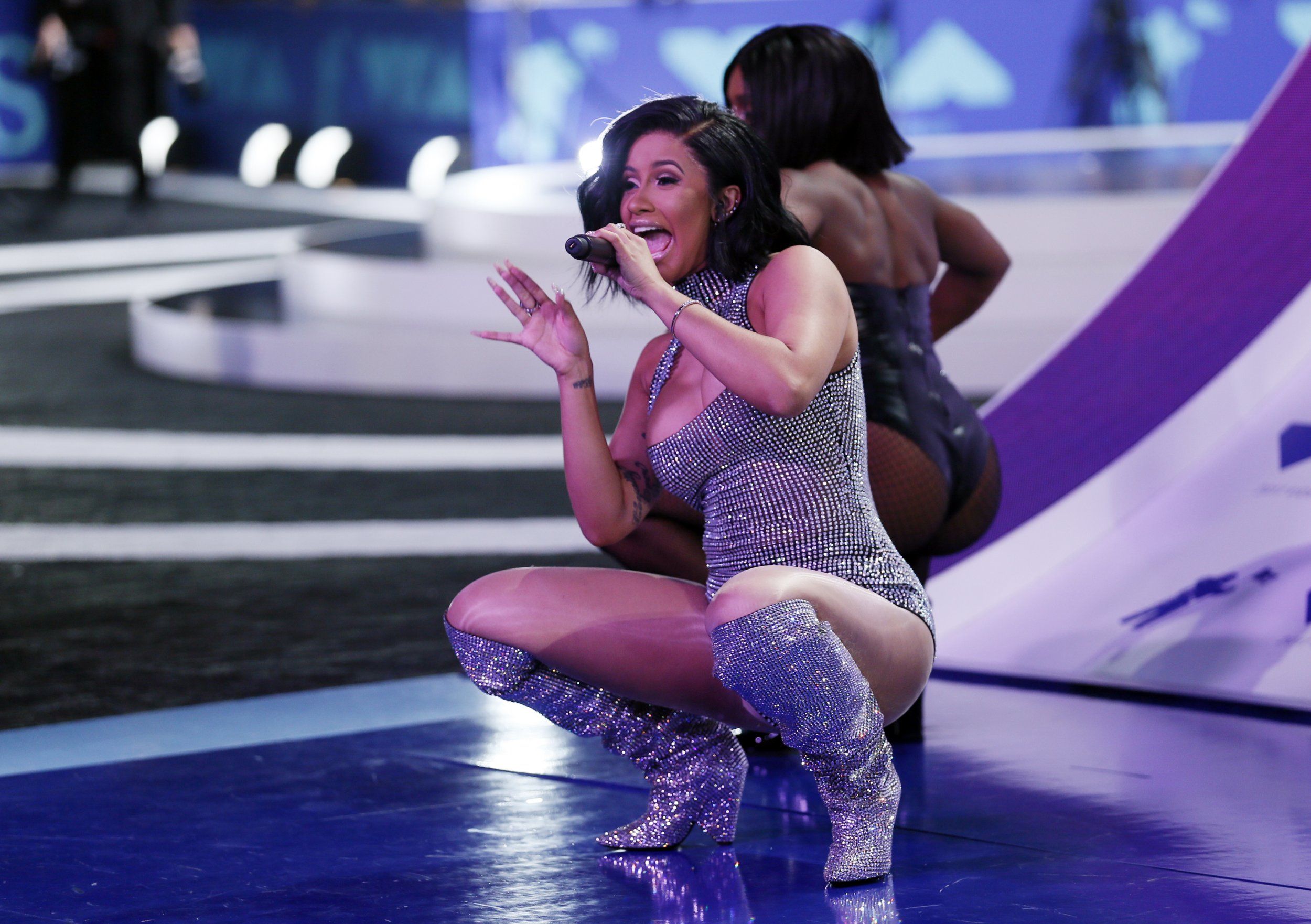 The No. 1 success of Cardi B's debut single, "Bodak Yellow," managed to bump Taylor Swift's "Look What You Made Me Do" from the top spot on Billboard's Hot 100 list down to No. 3, which many believe made the rapper's historic victory even sweeter. Fans of Cardi B applauded her status as the second-ever solo female rapper with a No. 1—and celebrated knocking a pop queen from her pedestal. But Taylor Swift doesn't seem to think there's any bad blood; she even sent Cardi B flowers.
Cardi B posted a photo of the flowers on her Instagram, and wrote in the caption, "Sooo beautiful and lovely .Thank you @taylorswift for the flowers ....and I freaking love your music." The bouquet looks like mostly roses, and seriously, it's huge. That is a small dog-sized amount of roses.
But here's the question: Was that actually a nice gesture from Taylor? Or is this one of those things where you send your enemies super expensive gifts to let them know just how morally superior you are to them? (Don't pretend you haven't at least thought about doing that.)
Now, I know in the world of simplified white feminism there is a strict ban on "pitting women against each other," because all women are perfect. But let's pretend for a moment that maybe, just maybe, one of these women has a history of playing nice when she's actually seething on the inside. Let's say we even have video evidence of her at this game. And then let's consider that possibility that sometimes it's OK to criticize women if they've done things worth criticizing, and also still be feminist at the same time. You guys still with me?
Maybe Swift really did want to congratulate her fellow female artist for climbing the charts — it has been a rough year for women in music, after all. But this the same woman who gave Kanye West permission to use her name in his song, and then blasted him at the Grammys for doing it. Taylor doesn't like to lose, and she definitely doesn't like to lose face. "Look What You Made Me Do" lasted just three weeks at the No.1 spot thanks to Cardi B, and I wouldn't be surprised if Taylor makes Cardi pay someday. You guys have heard that song "Blank Space," right?
But hey, maybe I'm wrong, and Cardi B will be inducted into the girl squad. Either way, Taylor's response to the rapper's No. 1 was definitely nicer than Azealia Banks, who dubbed Cardi B "the poor man's Nicki Minaj" on Twitter. Now that's just rude.