Who Is Taylor Swift's 'Come Back… Be Here' About? Fan Theories That Actually Make Sense
The release of Red (Taylor's Version) has reignited the debate about which of her celebrity ex-boyfriends inspired the song "Come Back… Be Here."
The song, part of Swift's project to re-record early albums such as Red to regain control of her masters, tells the story of a romance that never truly took off because of distance, travel and work commitments.
Plenty of fans believe they know the identity of the mystery man, offering up names such as Eddie Redmayne and John Mayer.
However, Oscar-winning actor Redmayne has denied that he ever dated Swift, while "Dear John" is believed to be the track that tells the story of Swift's relationship with Mayer.
Newsweek takes a look at some other fan theories that could make a lot of sense.
The Song Is About Jake Gyllenhaal
Swifties have speculated that many of the songs on Red, which originally came out in 2012, are about Jake Gyllenhaal. She dated the actor in late 2010.
He is believed to be the subject of "All Too Well," which has been re-released in its original 10-minute form on Red (Taylor's Version).
When it comes to "Come Back... Be Here," however, fans have painstakingly studied the timeline of when it was written and tried to work out whether Gyllenhaal was filming or traveling at the same time.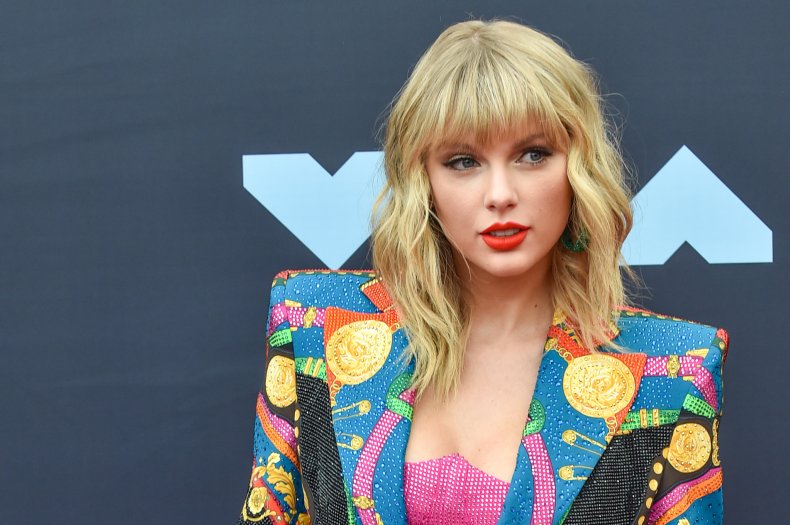 One fan laid out their theory in a blog post, saying: "The whole album is about Jake except for 'I knew you were trouble' that is about Harry [Styles.]"
According to the unnamed fan, "Come Back... Be Here" is "about a relation that happened and she is looking back at when it began because she says: 'If I would have known then what I know now I would have not been so nonchalant.'
"To me that means that when she is writing they are already together and she is remembering when she realized that she had fallen in love for him as he left when they were beginning and it hurt that was the moment she realized she was in love."
The blog post also offers a timeline that suggests the traveling from New York to London mentioned in the song could have happened during Swift and Gyllenhaal's relationship.
The Song Is About Harry Styles
Harry Styles is another candidate for the "Come Back... Be Here" man, according to fans.
Styles and Swift dated in 2012, so any song about their romance would have been a late addition to the album, which was released in October of that year.
However, the supporters of this theory have also spent a long time poring over the dates—and say there is evidence that Swift was referring to the One Direction star.
One unnamed fan on the same blog has suggested that three songs on Red could in fact be about Styles.
They wrote: "If you believe this timeline, then Taylor's 'Treacherous' would be about Styles when he pursued her before meeting her.
"'Come Back… Be Here' would be about missing him when he first met her and then left back for London in early April. 'I Knew You Were Trouble' would be after their breakup in late April."
Others are not convinced, believing another man is the true subject of the song.
The Song Is About Zac Efron
This is a slightly more wild suggestion, as there is no evidence that Swift ever dated Zac Efron. They did, however, collaborate on animated movie The Lorax, which was released in March 2012.
At the time, the singer said the pair were not together. However, Swifties who subscribe to the Efron theory point out that the song is about an almost-romance.
In a Reddit thread, a fan with the username TwoShoesThree offered their own timeline of the song and debunked suggestions it is about Gyllenhaal or Styles.
They wrote: "How is it about Zac? Easy. Zac's timeline matches Taylor's song timeline perfectly, along with a few interviews he did that match up to Taylor's quotes & song meaning."
One of these interviews was on the red carpet of The Lorax, when Efron told In Touch magazine what he loved about Swift, calling her "such an angel."