VMAs 2015: Taylor Swift Debuts Africa-Themed 'Wildest Dreams' Video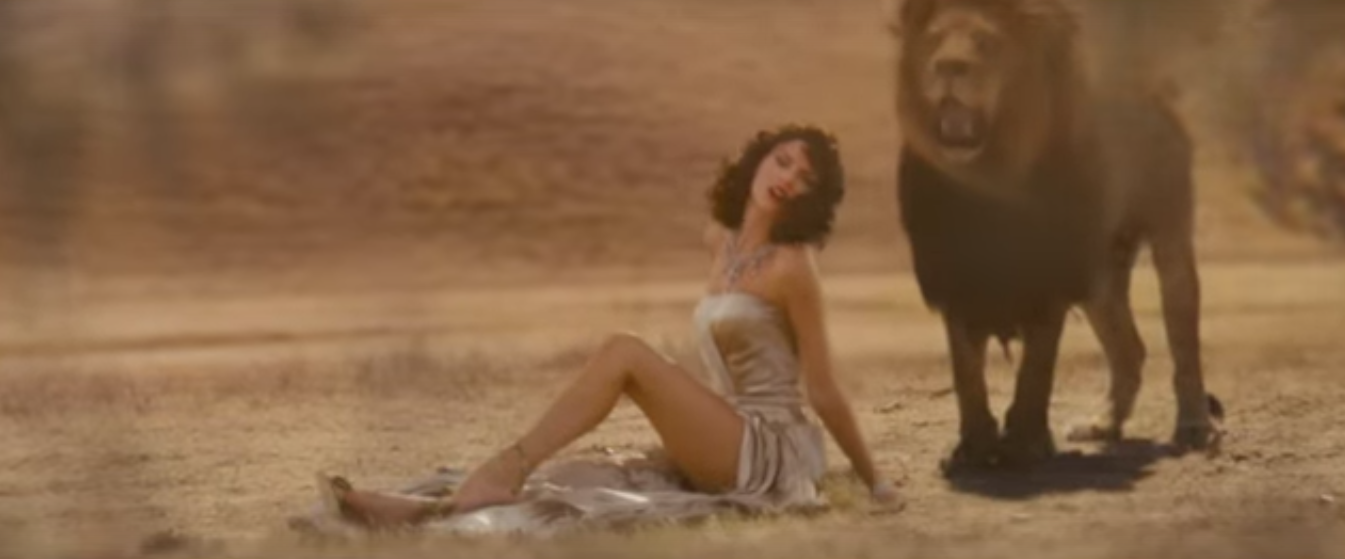 Taylor Swift took advantage of the one night MTV still shows music videos to premiere a video of her own for the lovesick ballad "Wildest Dreams," the fifth and latest single from her 1989 album.
The steamy, Africa-themed video shows Swift as a brunette, cavorting with zebras, lions and a male love interest on what looks to be a 1940s-era movie set. Naturally, the choice of wildlife drew references to the fallen Cecil the Lion on Twitter. (Anyone else think of The Lion King?) Here's the full video:
Swift appeared in person at the start of the show, performing with Nicki Minaj to put to rest the two's apparent feud. They performed Minaj's songs "Trini Dem Girls" and "The Night Is Still Young," as well as a snippet of Swift's song "Bad Blood."
"Wildest Dreams" is now the fifth video to arrive from the 1989 promotional cycle. The multi-personality dance workout "Shake It Off" and brilliant break-up rage fantasy "Blank Space" set the bar high, while "Style" still looks like a cologne commercial and "Bad Blood" tried to outdo the rest with a bevy of celebrity cameos.
Who knows if we'll get a sixth video; Swift, to her great credit, seems impervious to exhaustion.