Donald Trump Jams to Taylor Swift, But We Still Don't Know Who She Voted For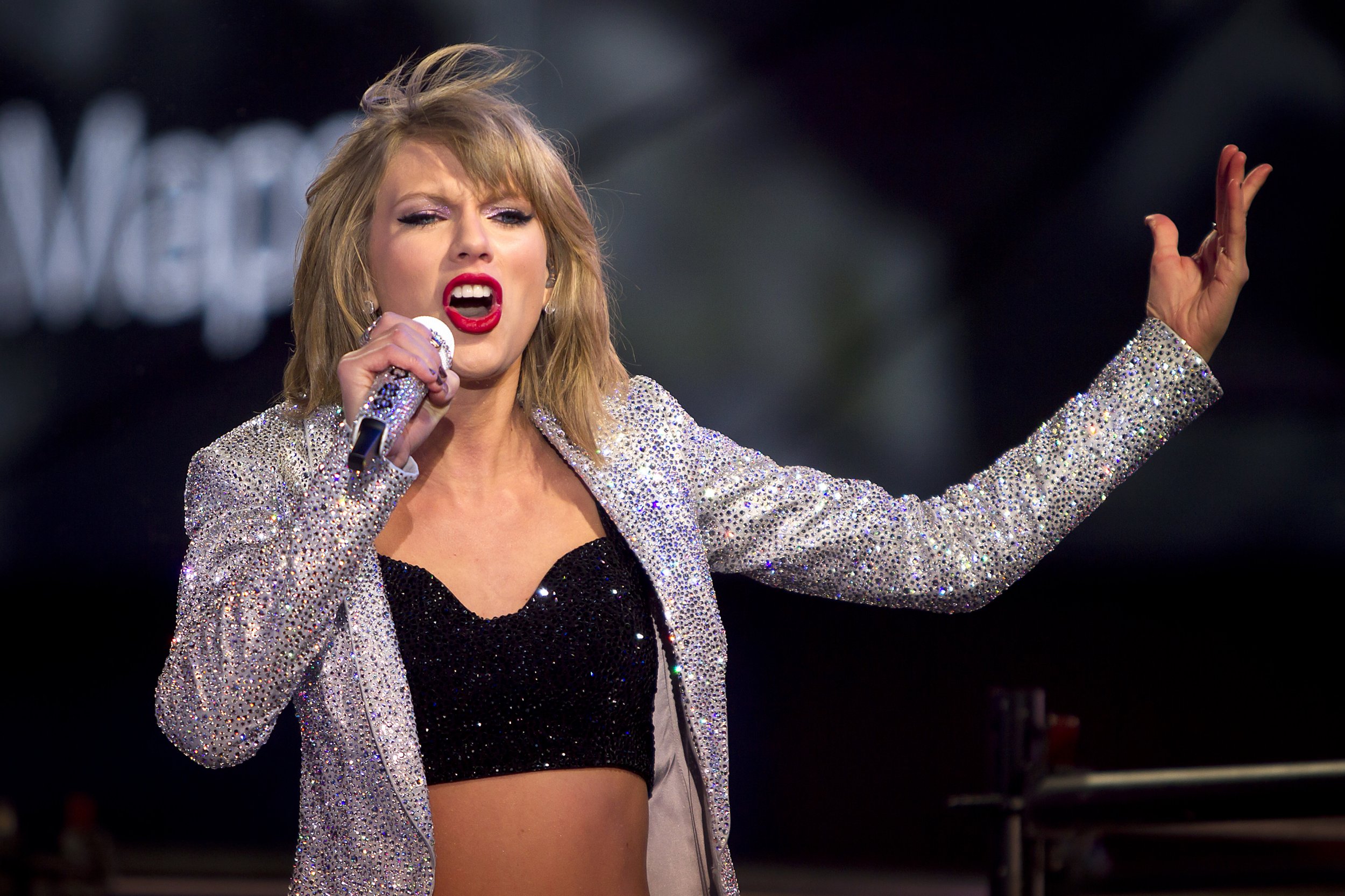 Another day, another shocking revelation about President Donald Trump. This time: He's (probably) a Taylor Swift fan.
Axios resurfaced a clip Monday of first lady Melania Trump posted back in 2014 showing her husband and young son, Barron, driving on the highway. They're sitting quietly, but they're blasting Swift's "Blank Space."
Related: Taylor Swift's Music May Be Returning to Spotify
Armchair pundits everywhere seized upon the video, not-so-subtly connecting Swift's lyrics to the craziness of the 2016 election and Donald Trump's time in office so far ("magic, madness, heaven, sin," indeed). But the recirculation of the clip is just the latest event in an ongoing controversy involving Trump, Swift and political activism.
It's been six months, and we still don't know for sure who Swift, 27, supported for president. This is, in itself, an issue for some critics who argue that Swift—as a hugely successful young woman—should have endorsed Hillary Clinton, who could have been the first female president, or at least condemned Trump, who has made the kinds of misogynistic comments that Swift has so frequently lambasted.
Rumors abound online that Swift, who grew up in Pennsylvania and Tennessee, once wrote "Republicans do it better" on her Myspace page. She told Rolling Stone in 2009 that she supported Barack Obama, but then she clammed up on politics, explaining to Time in 2012 that, "I don't talk about politics because it might influence other people," and "I don't think that I know enough yet in life to be telling people who to vote for." That same year, Trump tweeted that she was "terrific!"
But as Fusion noted, Swift dated Conor Kennedy, grandson of Bobby Kennedy, and was tagged in an Instagram photo this past October with the caption #imwithher—Clinton's slogan.
When November rolled around, Swift posted a picture of her own that encouraged people to vote. The photo triggered a conspiracy theory: The singer was wearing a cold-shoulder turtleneck just like the one her friend Lena Dunham donned to emulate an old Clinton photo.
The mystery around Swift's political affiliation got even murkier after Trump's inauguration in January, when she praised the Women's March protest against him—but wasn't actually seen participating, unlike Miley Cyrus, Rihanna and Madonna.
"So much love, pride, and respect for those who marched. I'm proud to be a woman today, and every day," Swift wrote.
Swift has been more or less absent from social media since then, emerging only to promote her songs and her friends' music, so it's unlikely she'll comment on the re-emergence of the Trump "Blank Space" video. But, man, do we wish she would speak now.