Taylor Swift Fan Account @LegitTayUpdates Returns After Creator is Jailed in Israeli Prison for Refusing to Join IDF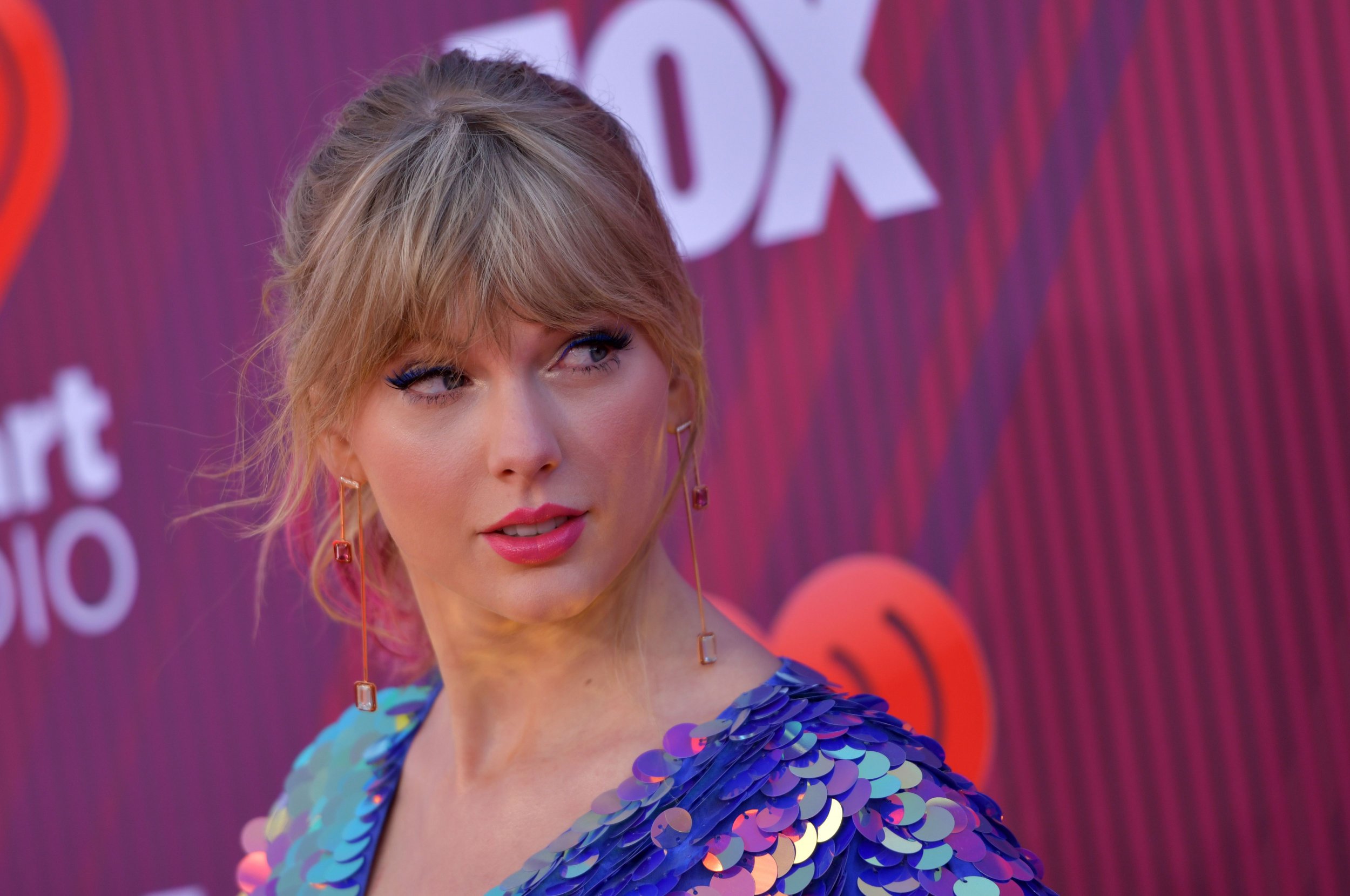 The creator of a popular Taylor Swift parody fan account informed followers on Tuesday she's returned to the digital platform after serving time at an Israeli military prison.
When glossing over @LegitTayUpdates' Twitter page, the types of tweets posted are mostly jokes and updates on the Grammy-winning singer. There are several tweets about Swift's casting in Cats and there was even a tweet that teased the singer for having "her eyebrows filled in." The fan took to Twitter on February 1 to say she'd be heading to prison "for refusing to enlist" in the Israel Defense Forces. She hasn't revealed her name, and only goes by "N."
She told her followers she would be "gone for a while" and was "not sure how long" her absence would last.
During the fan's apparent imprisonment, they shared an update while being held inside of an Israeli military prison. "I'm still in prison lmao but I asked a visiting friend to post this: Can y'all stop making comments on Taylor's body...she'll let us know when/if she's pregnant. Calm down," the February 25 message read.
Newsweek has not received comment from the fan account creator after reaching out to verify their story, but the fan hit Twitter on Tuesday to announce her return after she was allegedly released from prison. The tweet proved to be her most popular update so far as it amassed over 81,000 likes and 16,000 retweets.
"As most of you know, I haven't been very active in the past couple of months because I was in prison," she tweeted. "I'm back now though :) more Taylor Swift updates coming soon!"
In Israel, serving within the military is required for men and women over the age of 18. This regulation is applicable to all citizens of Israel, whether they're currently living within the country or residing abroad. Permanent residents of Israel aren't exempt from this law either, even if they aren't citizens of Israeli.
Gal Gadot, an Israeli actress best known for Wonder Woman, was required to serve within the military for two years. During her time of service, she fought within the 2006 Israel-Hezbollah War.
Gadot described her military experience in an interview for Fashion's August 2015 issue. She suggested the military didn't prove to be challenging for her, saying: "The army wasn't that difficult for me. The military gave me good training for Hollywood."
Israeli model Bar Refaeli, who notably dated Leonardo DiCaprio from 2005 to 2011, faced criticism for avoiding mandatory military service. According to ABC News, Refaeli "married in 2004 under allegedly false pretenses that allowed her to evade two years in uniform." Her brief marriage to former spouse Arik Weinstein, a family friend, lasted from 2003 to 2005.
"I really wanted to serve in the IDF, but I don't regret not enlisting, because it paid off big time," Refaeli said in 2007 with Tel Aviv-based newspaper Yedioth Ahronoth, according to The Telegraph. "That's just the way it is, celebrities have other needs."