The Woodsiest Lines From Taylor Swift's New Album 'Folklore' Now Streaming
Taylor Swift just released her 8th album Folklore.
Unlike Swift's past albums, she led up to the release of her latest with minimal fanfare, announcing that she'd drop the album the morning before its official release. Also unlike the singers' previous releases, Swift announced that she was working with folk superstar Justin Vernon of Bon Iver fame, and The National's Aaron Dessner, while in isolation due to the coronavirus pandemic. With the title and collaborators announced, this is an extremely different type of record for Swift.
Throughout Folklore, Swift channels small towns, log cabins, walks through the forest, building fires, and a heartbreaking pastoral romance. These are the woodsiest lines that speak to those themes: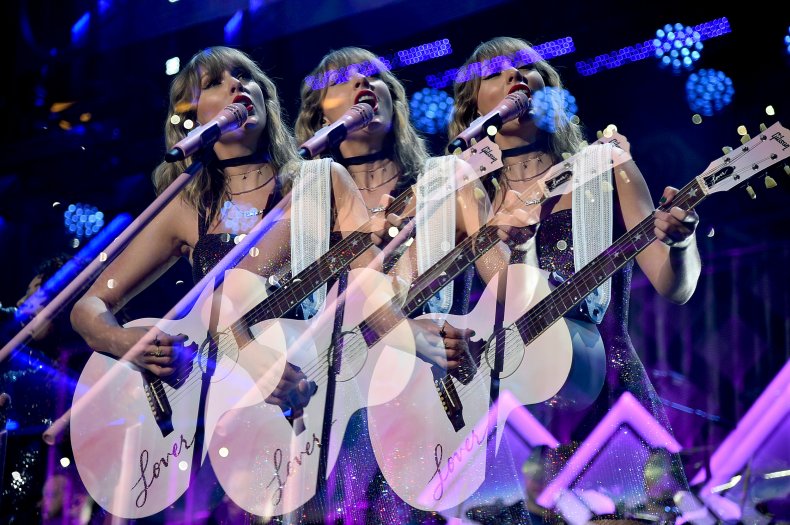 "Cardigan"-"The smell of smoke would last around this long/'Cause I knew everything when I was young/And you'd be standin' in my front porch lot/And you'd come back to me"
Along with the rustic cabin and forest goddess theme of the music video, Swift employs a plethora of campfire imagery, like lingering smoke you can still smell on someone's clothes when they come back from a bonfire.
"the last great american dynasty"-"Bill was the heir to the Standard Oil name and money/And the town said, 'How did a middle-class divorcée do it?'/The wedding was charming, if a little gauche/There's only so far new money goes"
Swift's ode to the Harkness Ballet founder Rebekah Harkness calls back to a certain Fitzgeraldian excess, but the gossip Swift describes as she highlights Harkness' escapades is an inescapable aspect of small towns, very much jiving with the overall aesthetic in this album.
"exile" (feat. Bon Iver)-"You're not my homeland anymore/So what am I defending now/You were my town, now I'm in exile/Seeing you out"
It's only fitting that Swift asked Bon Iver's Justin Vernon to sing on a song called "exile." The artist made his name with For Emma, Forever Ago-a record written and recorded in isolation following a breakup. The song he is featured on in this album captures the dreadful sense of confusion that breakups bring.
"my tears ricochet"-"We gather stones, never knowing what they'll mean/Some to throw, some to make a diamond ring/You know I didn't want to have to haunt you"
References to death and wakes suggest that more than just skipping stones or diamond rings, this line uses gathering rocks to suggest the memories that we gather throughout life, some we hold onto forever, like the diamond ring, while others we just skip across a pond.
"seven"-"Please picture me in the trees/I hit my peak at seven/Feet in the swing over the creek"
In one of the album's most heartbreaking songs, where Swift sings about a friend dealing with a seemingly abusive father, she opens with a fond nostalgic memory about something not uncommon once you cut through the woods: a creek with a swing. Swift tries to remember the sweeter things before singing about her friend.
"august"-"Salt air, and the rust on your door/I never needed anything more"
In a song about time's unflinching grip, what better way to show that than a rusted door?
"this is me trying"-"Pulled the car off the road to the lookout/Could've followed my fears all the way down/And maybe I don't quite know what to say/But I'm here in your doorway"
The opening to the album's ninth track is like stopping on a road trip to breathe in the scenery. It's a moment of surprising serenity in a track that suggests that the singer is writing about a relationship on the brink of ending, like the Mountain Goats' "The Mess Inside." Speaking of the Mountain Goats, that last line is definitely reminiscent of the "Going to Georgia" lyric: "The most remarkable thing about you standing in the doorway is that it's you and that you're standing in the doorway."
"illicit affairs"-"Tell your friends you're out for a run/You'll be flushed when you return/Take the road less traveled by"
Swift obviously couldn't resist dropping a Robert Frost allusion. If you're looking for an oft cited (and misinterpreted) poem about walking in the woods, "The Road Not Taken" is it.
"this is me trying"-"You ate at my favorite spot for dinner/Bold was the waitress on our three-year trip/Getting lunch down by the Lakes/She said I looked like an American singer"
While slipping in a sly moment of self-awareness, Swift makes Nashville feel like a small town in this song that references Centennial Park. Even though it's in the city, Swift makes it sound like she drove off to the middle of nowhere for hours with her partner.
"mad woman"-"You made her like that/And you'll poke that bear 'til the claws come out"
In the album's standout feminist anthem, Swift likens herself to just what you don't want to run into when you're on a hike: a bear. The singer threatens that "claws come out" when provoked.
"betty"-"Standing in your cardigan/Kissin' in my car again/Stopped at a streetlight/You know I miss you"
In a bluegrass tinged track reminiscing about petty high school relationships, Swift looks back and wonders about an old friend, but the song's closing lines call back to the single "cardigan" and the feeling of driving around with a high school sweetheart.
"peace"-"But I'm a fire and I'll keep your brittle heart warm/If your cascade, ocean wave blues come"
Fittingly, in the calming track, Swift sounds like she's come to a break in the woods and found a cliff to the ocean with a beautiful line.
"hoax"-"My twisted knife/My sleepless night/My winless fight/This has frozen my ground"
Despite the last song giving some breath, "hoax" trudges the album to the end like it's waiting for soil to thaw out. Who can say what the melt of spring will bring, in life and in relationships.