Taylor Swift's Pastel Instagram Aesthetic Hints at 'Huge Change' in Personal Life Ahead of TS7: Color Expert
There are just hours remaining in Taylor Swift's curious, color-filled countdown and so far, fans have no solid answers about what it all means. Swift has a habit of leaving a trail of bread crumbs for followers to pour over. She's sprinkled clues and teases for her past albums on social media, and even hidden messages in CD booklets. in her first releases. This time, the bread crumbs are specks of glitter, and one thing is clear: Swift is moving away from the dark, gothic days of Reputation and stepping into something lighter.
Swift's teasers for her upcoming announcement, which most fans agree is a new single release, are framed in pastel colors and sparkly, inviting hues. According to Karen Haller, color expert and author of The Little Book of Colour, Swift's next project will differ dramatically from the dominant persona she cultivated during the Reputation era.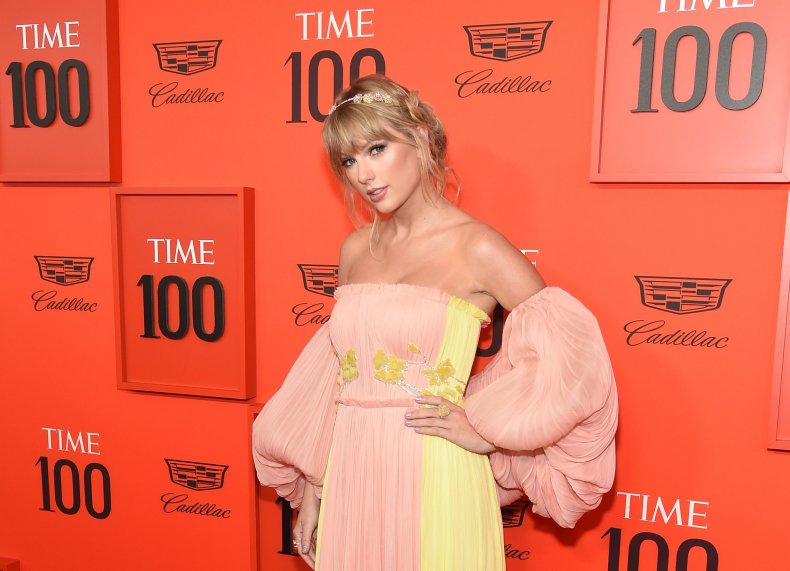 With Reputation, Swift reclaimed control of her image. In the cycle of the album and tour, a snake emoji that once flooded her social media pages became a giant, inflatable snake named Karyn on stage, and in small details of Swift's fan merchandise.
The idea of controlling her narrative was huge for Swift, and Haller explained it was easily seen in her color choices. "Black has many facets," Haller told Newsweek. "I'm wondering if for Taylor it was worn as a way to hide behind for protection, a form of shield, which would be no surprise given she was under constant scrutiny."
In contrast, Swift's latest project is all about color, and this signifies a significant shift to Haller. "There's definitely a huge change coming, from the dark hues and black from her Reputation era to wearing pastels," Haller explained. "Whatever colors we choose to wear, we are always expressing how we feel, or want to feel, and how we want others to interact with us. Something has changed in her life, on a personal level."
While Swift's new aesthetic will likely spawn numerous fashion imitators, Haller recognized the hyper-feminine aesthetic isn't going to please everyone. "Some of the positive psychological properties for pastel colors as a color palette convey feelings of fun, playful energy," she noted. "They are essentially 'young at heart'. But this is only if you resonate with these hues. If you don't then you might find them childish and frivolous."
Haller also explained Swift's love life—the singer has been in a relationship with actor Joe Alwyn since the Reputation era—could be an inspiration behind the new colors. "Her color choices could be reflecting [her relationship]," Haller said. "She can now let her guard down. She no longer has to shield or protect herself. She can be her true self."
Swift's announcement will take place at midnight ET Friday on Friday, April 26.