Taylor Swift and Joe Alwyn Are Living Together Based On Romantic 'Lover' Lyrics, Fans Say
Taylor Swift and Joe Alwyn may be officially living together, based on new lyrics revealed in Swift's latest single, "Lover." Fans explained the pair are likely taking next steps in their relationship due to the romantic song, which talks about sharing a place and making the rules.
The single, "Lover," is the title track off Swift's upcoming album, which is to be released on August 23. Some are already considering it Swift's most romantic song yet, which says a lot considering the ultra-famous singer formed her career on love songs and heartbreak.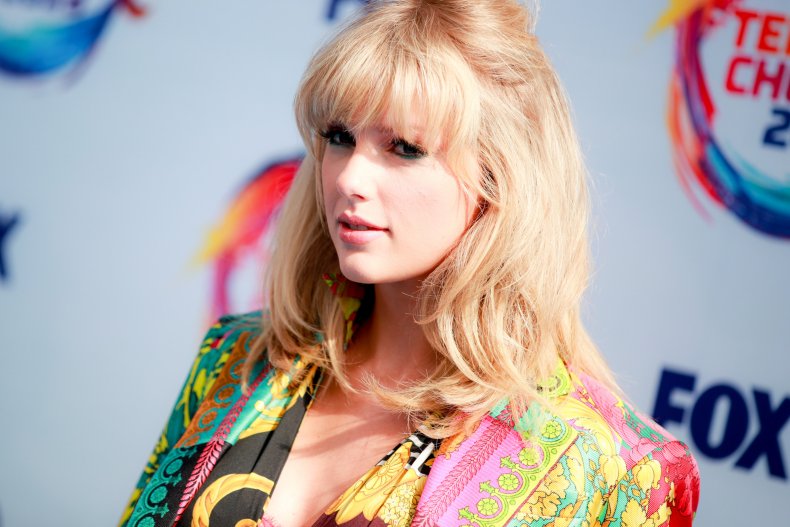 Fans flocked to praise the love song on Twitter after it was released late Thursday night. One line in particular sparked interest in the couple's living situation. It reads: "We could leave the Christmas lights up 'til January/This is our place, we make the rules." The idea of "our place" surfaces again in the song.
Most fans applauded Swift's ability to capture a pure feeling in the song, while others became inquisitive into Swift's relationship with Alwyn.
Not many details into the couple's lives were prompted, but instead, listeners showed their love and thankfulness for Alwyn's prolific spot in Swift's life.
Rumors recently surfaced that Alwyn and Swift could be engaged because of a line in the song "My heart has been borrowed, and yours has been blue," which could be a classic wedding reference. Fans are still stuck on the idea that the secretive couple has decided they'll tie the knot.
Many fans may also get that idea from the song. Some said the song reminded them of their weddings, or helped them brainstorm their future. Twitter seems to have named "Lover" and honorary wedding song, that's even inspiring some to renew their vows.
Swift and Alwyn have been dating, very much out of the public eye, since around May 2016. Some fans think they met at the Met Gala because of a line in one of Swift's songs, Dress. The song has never been officially linked to Alwyn, but it has a line about Swift's hair being bleached, which took place during the Met Gala of 2016. Alwyn was in attendance that night.
This article has been updated to include Swift's album release date.