Taylor Swift's "Look What You Made Me Do" Music Video Is Finally Here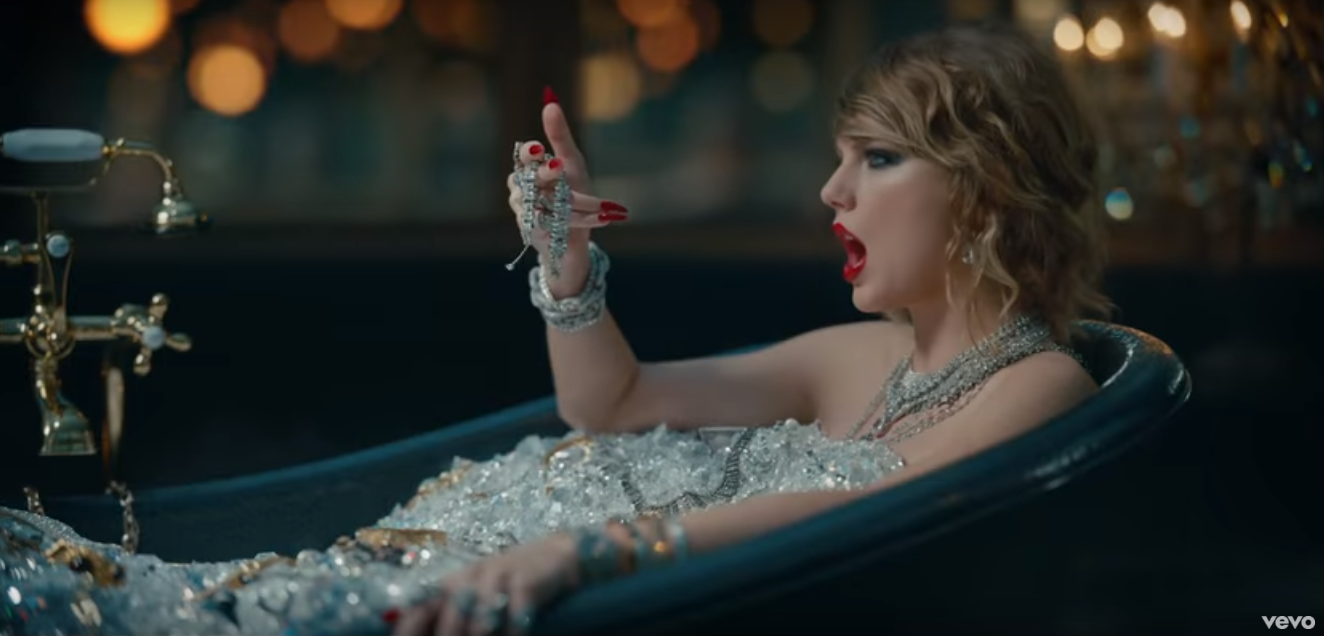 Do you feel something in the air? That's the scent of a new Taylor Swift music video.
Back from her year-long exile, Swift has finally premiered the music video for her petty and polarizing new single, "Look What You Made Me Do," at the MTV Video Music Awards. The sleek and over-the-top video plays up the vengeance theme, with shots of Swift lashing out at paparazzi, destroying things with a baseball bat and hanging out on an evil-looking throne.
The climax of the video features a whole row of Swift clones, referencing different periods of her career, all expressing shock at the singer's new persona. There also is an explicit reference to Swift's now-infamous "I would very much like to be excluded from this narrative" statement.
Related: Taylor Swift takes aim at the media on Reputation. Will she finally acknowledge Trump's existence?
The song is the first single from Swift's long-awaited sixth album, Reputation, which is expected to usher in yet another reinvention for the 27-year-old superstar. "I'm sorry, the old Taylor can't come to the phone right now," Swift says during a spoken-word interjection in the song. "Why? Oh, 'cause she's dead." Here's the full video:
Reputation is set to be released on November 10. If you're curious what it's like to share a name with Taylor Swift, click here.