How To Watch Taylor Swift's 'GMA' Performance, Ask Her Direct Questions and See a New Music Video on YouTube
To help promote her new album, Taylor Swift performed on Good Morning America, but fans who weren't awake to see it could catch another live performance on YouTube later in the day.
On Thursday, Swift was scheduled to perform from Central Park in New York City at 8:30 a.m. EST. The performance would be live-streamed on Good Morning America and some fans got to catch the action in person.
Along with turning on their TV and tuning to ABC, fans can catch her performance live on ABC's website and through the ABC Go application. Although, a television provider log in will be required.
Swifties, a nickname for Swift's fans, started camping out for the first-come, first-served performance on Wednesday night and even got a surprise from the singer, herself. After seeing a photo of her fans, she ordered pizzas and sent her father to deliver them.
Of course, Swift didn't climb her way to the top of the charts by resting on her laurels and it was a busy day for the multi-Grammy award-winning artist. Following her performance on Good Morning America, Swift was scheduled to do another performance on YouTube.
Starting at 5:00 p.m. EST, fans could join Swift for a question and answer session, performance and see a new music video for her song "Lover," which appears on her upcoming album of the same name. To tune in, all fans had to do was head to YouTube via the link here.
Along with getting a glimpse into her newest music, Swift told fans in a video posted on YouTube that designer Stella McCartney would also make an appearance. Her cameo would give the two the opportunity to discuss their new collaboration, Stella x Taylor Swift.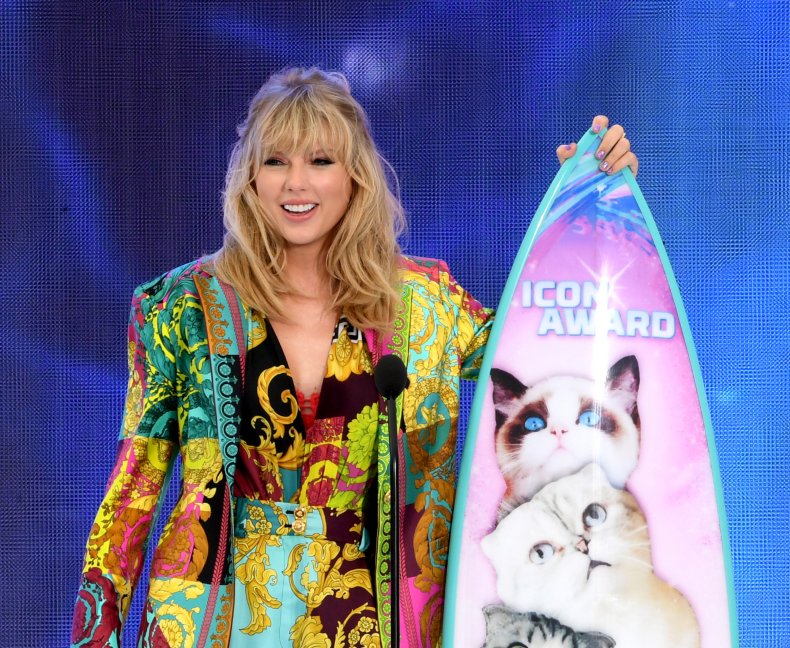 Swift posted about the collaboration on her Instagram, telling her followers that it was coming soon. A pop-up shop would also be available in New York City from Friday until Sunday.
"It's been SO much fun to work/dream up cute stuff with my friend @stellamccartney to create a line inspired by my new album Lover," the musician wrote.
The designs, which included jackets, T-shirts, long sleeve shirts and hoodies, had a whimsical look to them in line with her upcoming album. Available for both men and women, one oversized shirt featured lyrics from her song "Lover." Other items had a picture of her cat on it front and center.
Her album is set to be released on Friday, two years after she released Reputation. Lover will be her seventh album and is one that she told Vogue feels like a "new beginning."
"This album is really a love letter to love, in all of its maddening, passionate, exciting, enchanting, horrific, tragic, wonderful glory," Swift said.