Taylor Swift Drops The Video For 'The Man' as OWNED BY TAYLOR SWIFT Trends
Taylor Swift fans rejoiced at the singer's new music video for her single "The Man," especially an end credit that read "Owned by Taylor Swift."
The video marks the 30-year-old singer's directorial debut and also stars her in a gender-bending role, fitting to the song's themes of equality. In the video, Swift plays the titular man, sporting a beard, slick haircut, and a suit.
In the song, Swift breaks down double-standards, saying how people would discuss her career differently if she were a man. "I'm so sick of running as fast as I can/Wondering if I'd get there quicker, if I was a man," she sings on the chorus. Throughout the video, Swift illuminates stereotypically male behavior that she feels she wouldn't be able to get away with because of her gender, like yelling over the phone, raining dollars on dancers, and urinating in public. She also satirizes how quickly and easily men are praised, including a sign for "World's Greatest Dad" simply for lifting a child or having the character's face plastered across $100 bills.
At the video's conclusion, Swift's man goes to consult with Swift as herself as the director. Voiced by Dwayne "The Rock" Johnson, the man asks Swift if his take was what she had in mind. Swift tells him to "be sexier and more likable this time."
The end credits show the prosthetics and makeup that Swift had to wear to make her transformation, noting that besides owning it, she also directed, wrote and starred in the video.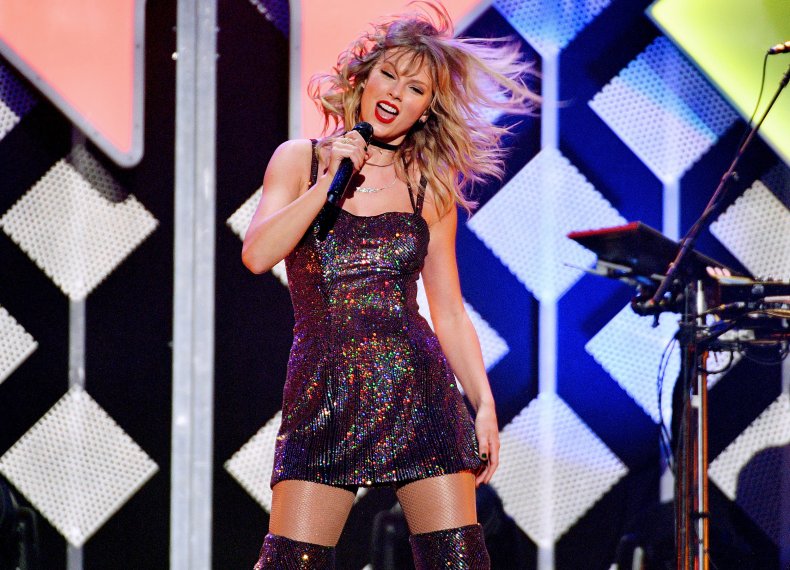 As Swift fans are wont to do, they immediately began analyzing the video for Easter eggs and references to other moments from Swift's career, many taking the "Owned by" credit as a dig at music mogul Scooter Braun whose Ithaca Holdings company bought Big Machine Label Group, which included the masters and rights to Swift's albums prior to Lover.
Fans on Twitter pointed out that the wall that Swift pees on has the names of all of her albums from Fearless through Reputation written in graffiti with a sign that says "Missing if found return to Taylor Swift." There's also a sly sign showing that scooters are not permitted.
Other fans were just excited for the singer to finally have ownership of her catalog.
"Owned by Taylor Swift" wasn't the only part fans lost their minds over. Others tweeted about Swift's stunning portrayal as "Tyler Swift." People couldn't help but draw comparisons to famous men that the character resembled including actor Jake Thomas, Swift's ex Jake Gyllenhaal, and Leonardo DiCaprio in The Wolf of Wall Street.
One fan called the scene that Swift shares with her male alter ego at the end of the video, "the biggest crossover in cinematic history."