Taylor Swift Calls Out Netflix For 'Deeply Sexist' 'Ginny & Georgia' Joke
Taylor Swift has hit back at Netflix over a "deeply sexist" joke about her in the new series Ginny and Georgia.
The "Folklore" singer directly called out the streamer on Twitter amid huge fan backlash.
"Hey Ginny & Georgia, 2010 called and it wants its lazy, deeply sexist joke back," Swift tweeted Monday.
"How about we stop degrading hard working women by defining this horse s*** as FuNnY. Also, @netflix after Miss Americana this outfit doesn't look cute on you. Happy Women's History Month I guess."
In the last episode of the newly released drama, "The Worst Betrayal Since Jordyn and Kylie," characters Ginny and Georgia, daughter and mother respectively, are having an argument in which Ginny tells her mom: "What do you care? You go through men faster than Taylor Swift."
Swift's documentary Miss Americana was released on Netflix just over a year ago—which Swift reminded the streamer in her response.
Using Swift as a punchline in another one of their projects has almost certainly compromised the streamer's relationship with the pop star.
The joke promoted the phrase "Respect Taylor Swift" to trend on Twitter with writers Debra J. Fisher and Sarah Lampert facing criticism.
Newsweek has contacted Netflix for comment.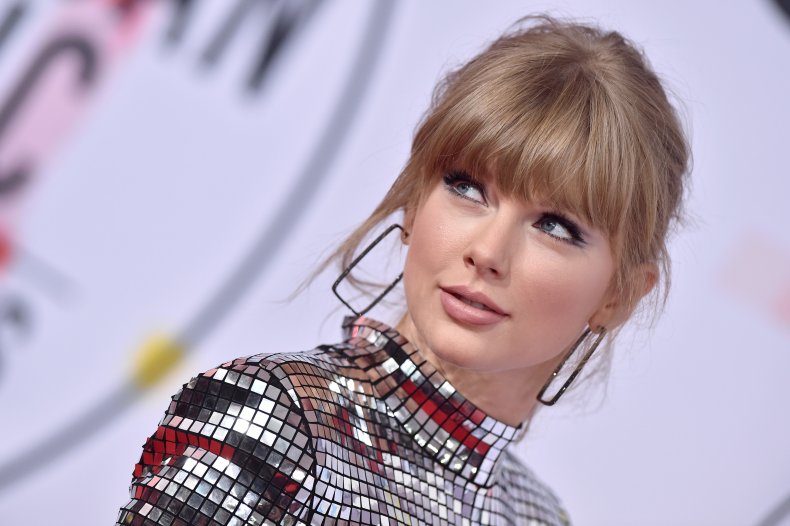 Another show, Degrassi: Next Class also made an insensitive joke about Swift's love life recently, with one of the characters quipping a similar remark: "Taylor Swift made an entire career off of her exes."
"Okay, no, it's not sitting right with me the Netflix has two Taylor Swift projects on their platform and they are okay with treating her like this!!! RESPECT Taylor Swift," one fan tweeted.
Diehard Swiftes are taking their anger out on Ginny & Georgia's Google reviews, where they are leaving the show dozens of one-star scores and unfavorable critiques.
As one person put it: "It is astounding to me that in 2021, shows are still using Taylor Swift's dating life as a punchline. Even watching the scene, it seemed as if the actress delivering the line seemed wholly uncomfortable with it.
"I would expect so much more from FEMALE writers with FEMALE leads of a show than lazy, misogynistic, sexist writing. Taylor has had a normal dating life and has been with the same man now [Joe Alwyn] for four years. Even if she dated hundreds of men, her personal life should not be the subject of a 'joke.'"