All Details About Taylor Swift's Album 'Midnights' From Songs to Exclusives
Taylor Swift is preparing to unveil her 10th studio album, which has been titled Midnights.
The singer has revealed several details about the upcoming release that fans are certain to be interested in—including song titles and further information on the different editions of the album.
Here is everything you need to know.
Every Detail About Taylor Swift's Album Midnights From Songs to Exclusives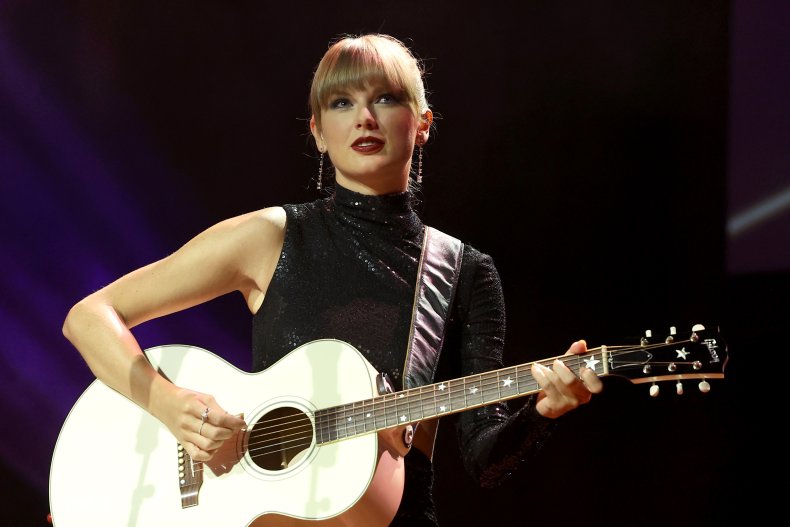 In an Instagram post shared on August 29, Swift revealed that Midnights will have 13 tracks in total, with six songs on Side A and seven on Side B.
She said of the release: "This is a collection of music written in the middle of the night, a journey through terrors and sweet dreams.
"The floors we pace and the demons we face. For all of us who have tossed and turned and decided to keep the lanterns lit and go searching — hoping that just maybe, when the clock strikes twelve... we'll meet ourselves."
In a video on TikTok, Swift also revealed the title of one of the tracks as "Mastermind." The song will be the 13th track on the album, which fans will know is the singer's favorite number.
Swift will be collaborating with producer Jack Antonoff on the album. He previously worked with the singer on her albums 1989, Reputation, Lover, Folklore and Evermore.
Midnights' lead single has not yet been confirmed by Swift, but it will no doubt be revealed ahead of the album's release on October 21.
There will be four different editions of the album available to pre-order and will come in different colors: The Moonstone Blue Edition, Jade Green Edition, Blood Moon Edition, and Mahogany Edition.
Midnights is already available for pre-sale on Apple Music, and physical copies of the album in vinyl, CD, or cassette tape form can be pre-ordered on Swift's website.
Each edition of the album will have the 13 tracks as well as a unique front and back cover, collectible disc artwork, marbled color CD discs, and a collectible lyric booklet.
Swift confirmed this in an Instagram post when she gave fans a glimpse at three of the four special editions of the vinyl.
There is another special edition of Midnights that will be sold exclusively through Target and is available to pre-order now.
That edition will include three bonus tracks that are only available on their edition of the album—two of which are as-yet-unrevealed remixes. Target's version of Midnights will also be a Lavender Edition that will have unique colors and artwork.
Midnights will be released on Friday, October 21.