Taylor Swift Wanted a 'Haunting' Song for 'Where the Crawdads Sing'
Taylor Swift has unveiled a new song along with the release of the trailer for the upcoming movie, Where the Crawdads Sing.
The bestselling book has been adapted into a movie starring Daisy Edgar-Jones and the "All Too Well" singer has created a song for the soundtrack.
Titled "Carolina," Swift took to Instagram on Tuesday to tease the track, along with the trailer for the movie which she described as "mesmerizing" and revealed that she wanted to make a "haunting" score to go with it.
"Where The Crawdads Sing is a book I got absolutely lost in when I read it years ago," Swift wrote in the caption. "As soon as I heard there was a film in the works starring the incredible @daisyedgarjones and produced by the brilliant @reesewitherspoon, I knew I wanted to be a part of it from the musical side."
Swift continued: "I wrote the song 'Carolina' alone and asked my friend @aarondessner to produce it. I wanted to create something haunting and ethereal to match this mesmerizing story. You'll hear it fully soon, but for now check out the @crawdadsmovie trailer for a clip!"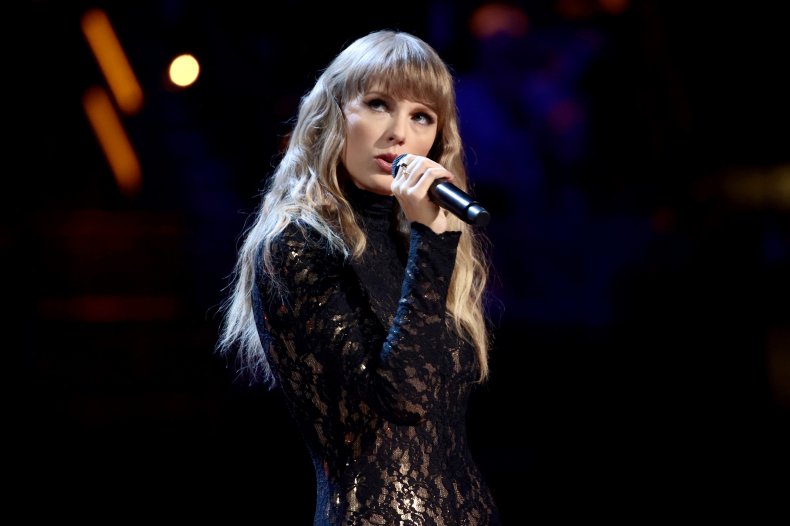 Based on Delia Owens' 2018 novel of the same name, Where the Crawdads Sing, follows a young woman named Kya from the North Carolina marshes who becomes a suspect in the murder of a man she was once romantically involved with.
Normal People star Edgar-Jones leads the cast as Kya and the actress has said she fell in love with the characters and the world of the book.
"I fell so deeply in love with the world that Delia created, she has such a poetry to her writing. And her characters are so incredibly special, and deep and complex—particularly Kya, of course," she in a video post promoting the film on Instagram in February.
"I would describe Kya as fiercely resilient, wonderfully curious and strong. And I just feel so privileged and excited to be playing her."
Harris Dickinson from Beach Rats and Taylor John Smith of Sharp Objects fame also star while Reese Witherspoon's company Hello Sunshine is producing the project.
Witherspoon also shared the trailer to Instagram and said she was "thrilled" to finally give fans a glimpse of the movie.
"Thrilled to share the official trailer for @crawdadsmovie, coming to theaters this July. This story has such a special place in my heart and to see @authordeliaowens words come to life is true movie magic!" she wrote in the caption.
The film was directed by Olivia Newman while the screenplay was adapted by Lucy Alibar.
Where the Crawdads Sing is set for release in theaters on July 15.