Why Does Taylor Swift Always Release Her Albums in October or November?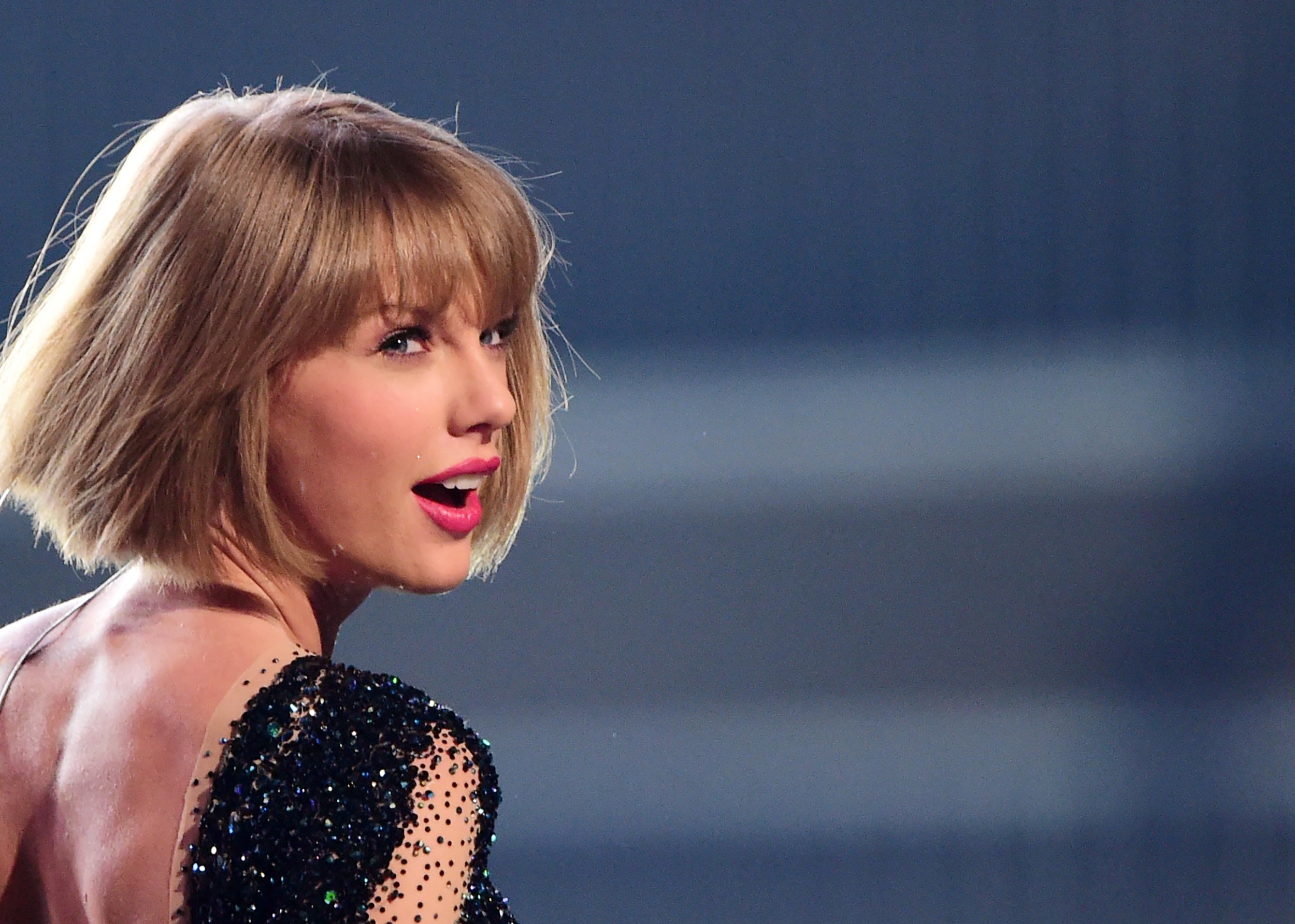 It's one of the most persistent mysteries in Taylor Swift mythology: Why does the pop star only release albums in late October or early November?
The unusual pattern dates back to Swift's self-titled debut, which hit stores on October 24, 2006. Since then, she has paid closer attention to the fall calendar than a fourth-grade teacher: Every Swift album has been released sometime between Columbus Day and Thanksgiving, usually spaced two years apart. (Reputation, the singer's heavily anticipated sixth record, is set for release on November 10, and another song from it just dropped.)
Would the world fall off its axis if Swift released an album in, say, July? Better not to find out. Swift's release tradition is noteworthy—particularly when her pop peers rush to surprise-release albums as soon as they're completed—and it's almost certainly not a coincidence. These are some likely reasons for it.
1. It's a great business decision.
Releasing an album in late fall ensures that the singles will be inescapable in November and December, which makes for great holiday sales. What do you get your granddaughter for Christmas? The new Taylor Swift CD. What do you get your Secret Santa recipient? The new Taylor Swift CD (the most patently inoffensive gift one can think to purchase). What do you get your jerk brother-in-law who kicked your dog and still owes you all that money from three years ago? Rat poison. Kidding. Get him the new Taylor Swift CD. (It's perfect: He'll hate it!)
It also means Swift can spend the subsequent spring and summer touring the globe. Summer tours are ideal for outdoor stadiums. And before you know it, the promotional cycle for one album has gone on longer than a pregnancy.
2. Swift just really, really loves autumn?
And why shouldn't she? Autumn is the best season: pleasant weather, my birthday, Thanksgiving, lovely foliage, my birthday, Halloween, Winona Ryder's birthday, my birthday.
A brief stroll through Swift's discography reveals a long-standing affection for the foliage-filled season. Autumn frequently figures into her most diaristic lyrics: In "All Too Well," she describes "Autumn leaves falling down like pieces into place"; in "Red," from the same album, she describes a love affair as fleeting, "like the colors in autumn, so bright/Just before they lose it all." She also names the month of September in earlier tracks like "Tim McGraw" and "Innocent." (She likes September so much she even name-checks it in a song named after an entirely different month, "Back to December." Hurry up and cover the Earth, Wind & Fire song already, will you?)
3. Swift is very superstitious.
You don't sell 40 million albums without a little bit of black magic on your side. Swift is particularly obsessed with the number 13: It's her birthday (December 13), her Twitter handle (@taylorswift13), her merchandise (Swift was once sued for using the phrase "Lucky 13" on her own line of shirts). In 2009, she explained: "Every time I've won an award I've been seated in either the 13th seat, the 13th row, the 13th section or row M, which is the 13th letter."
Related: What It's Like to Share a Name With Taylor Swift
As you'd expect, this superstition seems to extend to other dates and months and seasons. As the Chicago Tribune notes, "Swift is all about remembering specific dates, times, places and anniversaries." Her first album, Taylor Swift, was released on October 24, 2006. Swift has released every subsequent album in late fall, too. Between 2006 and 2014, she established a tradition of putting out a record almost exactly every two years: Fearless arrived on November 11, 2008; Speak Now two years later, on October 25, 2010; Red two years after that, on October 22, 2012; and 1989 on October 27, 2014.
Of course, Reputation is getting a late fall release (November 10, 2017). It arrives three years after its predecessor instead of two, which is a slight breach in the Swift formula. (If the singer reverts back to her two-year album cycle—and nuclear annihilation doesn't destroy us all in 2018—then we can expect her seventh album to arrive in October or November 2019.)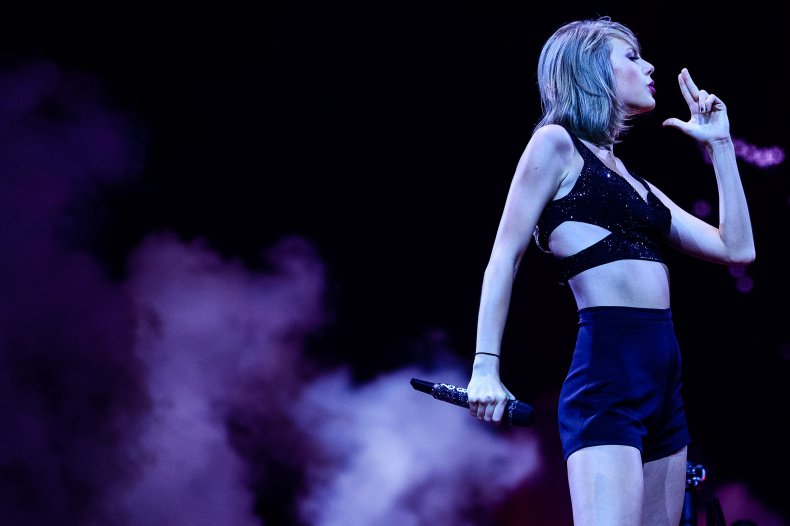 4. Is it Grammy-related?
Grammy voters love Swift. And the Grammy eligibility period typically ends on September 30, which means that Reputation—due to its late fall release date—won't be eligible for an award until the 61st annual Grammy Awards in early 2019. It will probably be nominated for several major awards then.
That's a hell of a long time from now, which might be intentional: It ensures that Reputation will be back in the conversation—and back on the sales charts—more than a year after its release.
5. Because it works.
Red sold a million copies in a single week. 1989 was the best-selling album of 2014 despite being released during the final quarter of that year. Swift isn't inclined toward audacious, Beyoncé-style experiments. Why mess with a release formula that works every time?