'Saturday Night Live' Season 43 With Taylor Swift: Everything You Need to Know Before Show Airs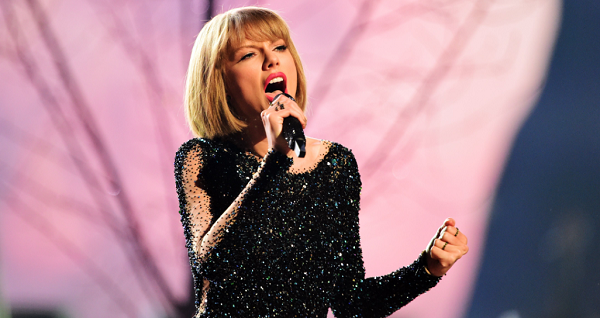 Look what you made Taylor Swift do, Saturday Night Live viewers! A day after her new album, Reputation, dropped, the pop star will hit the SNL stage tonight for the first time since 2009. And she'll likely be pushing buttons with her new and improved grown-girl image.
But that's not the only history being made tonight. Comedienne Tiffany Haddish will host the show, becoming the first African American female comedian to ever get that gig. The breakout star of summer box office hit Girls Trip has already teased some of the trouble she'll be causing the SNL cast in a promo video for her hosting gig.
In the clip, castmember Aidy Bryant gives Haddish a tour of the studio. As they walk down an empty hallway, Haddish spots a big red button on a wall with a sign clearly advising "Do not push." Although Bryant tries to warn Haddish not to push the button, she's not about to be denied. "Lady, there's something you need to know about Tiffany Haddish. She pushes buttons," she says. "Especially ones that she's not allowed to push." That's bad news for Kyle Mooney. The button Haddish pushes dims the lights and ejects him from the studio.
It's bound to be a big night for SNL cast and fans alike. Here's what you need to know before the show airs.
Who's hosting: Fresh off the success of her big screen debut, comedian Tiffany Haddish will host the show for the first time ever.
Who's performing: Taylor Swift will be hitting the stage for the first time in a long time with cuts from her brand new album, Reputation.
Where: The show will air on NBC.
When: Expect the laughs to start when the show begins at 11:30 p.m.
Can it be live streamed: Catch SNL via live stream on NBC's website or app. The show can also be livestreamed on Hulu. For those who are cool with just catching the highlights, SNL's YouTube channel will have loads of clips from the episode available for viewing after the live broadcast ends. Viewers can also stay locked into all the SNL banter by following along with conversations on Twitter, Facebook and every other social media account for the show.