Taylor Swift Says She's Obviously "Pro-Choice" and Will Do Anything to Defeat Trump in 2020
While making the rounds promoting her new album Lover, Taylor Swift has not been shy about sharing her political beliefs. On Friday, she told The Guardian she's obviously "pro-choice" and pledged to defeat President Donald Trump by doing "everything I can for 2020."
Swift explained her discomfort with the current political climate in the United States. She said Trump was creating an atmosphere in the U.S. where politicians were able to gaslight "the American public into being like, 'If you hate the president, you hate America.'"
"We're a democracy — at least, we're supposed to be — where you're allowed to disagree, dissent, debate," she told The Guardian. "I really think that [Trump] thinks this is an autocracy."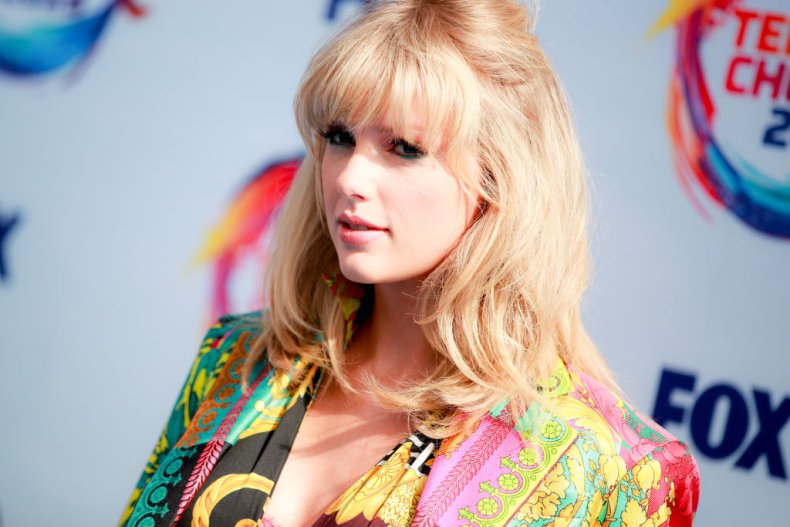 Swift has been criticized in the past for not engaging with politicas more. She did not endorse a candidate for president in 2016 but says she stayed quiet because she was trying to protect her mental state after her mother's cancer diagnosis.
"I just knew what I could handle and I knew what I couldn't. I was literally about to break," she said.
But as of this past year, she's become more politically involved. In June for LGBT Pride Swift started a change.org petition in support of the Equality Act, encouraging her fans to "show our pride by demanding that, on a national level, our laws truly treat all of our citizens equally," she wrote on Instagram.
Coming out in support of women's rights, she told The Guardian, "Obviously, I'm pro-choice," saying she "can't believe this is happening," referring to many state's recent efforts to block access to abortions.
Considering all her recent political stances, she pledged to "do everything I can for 2020."
Swift's seventh studio album Lover was released Friday. Many songs on the album touch on her recent public political stances, like combating homophobia on "You Need to Calm Down" and addressing the sexism she's received on the song "The Man."
The song "Soon You'll Get Better," which also features the Dixie Chicks, was inspired by her mother's cancer.
"I think songs like that, that are really hard for you to write emotionally... maybe they're really hard to write and sing because they're really true," Swift said Thursday during a live stream to promote Lover. "So we as a family decided to put this on the album and it's something I'm so proud of. I still can't sing it, it's hard to emotionally deal with that song."
The full interview with Swift will appear in The Guardian magazine on Saturday.