Taylor Swift penned a Tumblr post critical of record executive Scooter Braun over the weekend, calling his purchase of the record label that represents her "my worst-case scenario." Now, a number of high-profile musicians and celebrities are coming to the defense of the "You Need To Calm Down" singer.
Cara Delevingne
Justin Bieber's accused Swift of trying to gain "sympathy" from her Tumblr post via an Instagram post Sunday. Bieber's wife, Hayley, also chimed in on the post, praising her new hubby as a "gentleman."
Actress and supermodel Cara Delevingne had some choice words for Mr. and Mrs. Bieber.
"Gentleman? [Justin and Hailey Bieber] you must be bored," Delevingne wrote.
"[Justin,] as a married man, you should be lifting women up instead of tearing them down because you are threatened," she continued. "I am not sure you actually understand what an apology is. The issue that [Taylor] is talking about is far more than a picture [you posted previously] and you know that."
She concluded: "As you said, you haven't spoken to her in years, which means you definitely don't understand the situation. I do. Take a step back and try and learn from this. We should all be on the same team."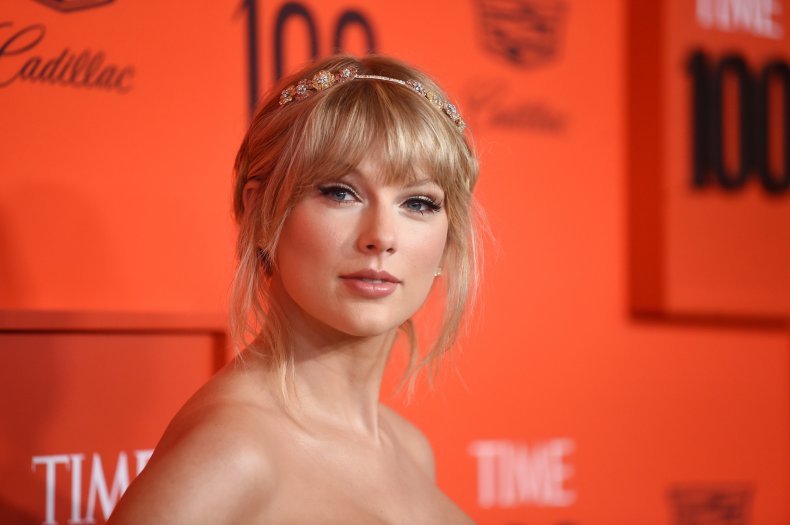 Katy Perry
Similar to Sivan, Katy Perry signed the petition, writing, "I stand with Taylor. Stay strong, my friend."
Halsey
The "Without Me" singer took to Twitter Sunday to stand by Swift and to say how much the Reputation musician had inspired her.
"Taylor Swift is a huge reason why I always insisted to write my own music," Halsey wrote. "I believed if she did it than I should too, because that's how to make a person feel ... She deserves to own the painstaking labor of her heart. She has surpassed all expectations of what any artist is even capable of."
"She catapulted her stardom into the Milky Way," she added. "It turns my guts that no matter how much power or success a woman has in this life, you are still susceptible to someone coming along and making you feel powerless out of spite."
The singer concluded: "It speaks volumes to how far we have to go in the music industry. The way writers are treated. How, as an entertainer, you are respected but as a writer, you're walked all over–even when you are both in one single body."
Iggy Azalea
Iggy Azalea was also amongst the celebrity Twitter storm Sunday, saying she understands "where she's coming from."
"From what I can see, it's more about the fact they didn't even give her the opportunity to at least bid on her own masters when she's made it known she wanted to purchase," the "Fancy" singer tweeted. "I can totally understand where she's coming from."
Martha Hunt
Model Martha Hunt, who made an appearance in the infamous "Bad Blood" music video, has also come to her friend's defense.
"Taylor doesn't deserve for someone who has constantly BULLIED her to OWN THE RIGHTS to her blood, sweat, + tears," Hunt tweeted. "It's not the dark ages - artists shouldn't be held down, and I couldn't be prouder of my friend for standing up for what's right. End of story."
Todrick Hall
American Idol alum Todrick Hall–who was previously represented by Braun–also stuck up for Swift, calling Braun an "evil person."
I am saddened by this news, but not shocked," Hall tweeted. "He is an evil person who's only concern is his wealth and feeding his disgusting ego. I believe he is homophobic & I know from his own mouth that he is not a Swift fan."
"I truly hope justice is served and that my friend's music will fall into the hands of a better human," the singer concluded.
Correction: July 2, 2019 at 2:54 p.m.: An earlier version of the article incorrectly quoted Troye Sivan. The quote used was published on a Change.org petition and was composed by a fan under the singer's name.