Taylor Swift Versus Scooter Braun: A Timeline of Their Feud
Taylor Swift has been feuding with record executive/entrepreneur Scooter Braun for what seems like forever, though it's actually only been less than a year and a half. The fact that it seems like much longer is a testament to the amount of headlines its gotten, as well as how inflamed Swift and her fans have been about what's perceived as Braun essentially stealing a large share of the singer-songwriter's music.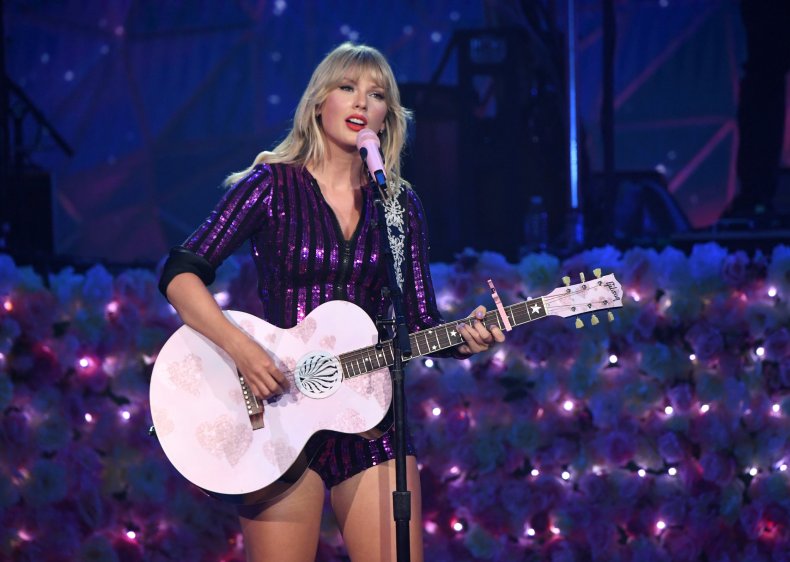 The latest news of the ongoing dispute between the two came yesterday with the news that Braun sold Swift's masters of her first six albums to an investment fund for over $300 million. This is all part of the narrative that for Swift is really about artists' rights, which she said she was misled into relinquishing when she signed a record deal as a teenager. The trouble for Swift with Braun officially began when his media holding company, Ithaca Holdings LLC., announced on June 20, 2019, it had acquired Big Machine Label Group. The deal, estimated at more than $300 million, gave him full ownership of all of Big Machine's client roster, distribution deals, publishing sides, and owned artist masters. That includes all rights to Swift's first six albums.
Swift said she was stunned by the news and had only learned of the acquisition when the public was informed. She reacted on her Tumblr site with a long missive, which included: "This is my worst case scenario. This is what happens when you sign a deal at fifteen to someone for whom the term 'loyalty' is clearly just a contractual concept. And when that man says 'Music has value', he means its value is beholden to men who had no part in creating it."
That same statement revealed Swift first had issues with Braun dating back to 2016, even if most of the world didn't know it. Swift wrote: "All I could think about was the incessant, manipulative bullying I've received at his hands for years. Like when Kim Kardashian orchestrated an illegally recorded snippet of a phone call to be leaked and then Scooter got his two clients together to bully me online about it...Or when his client, Kanye West, organized a revenge porn music video which strips my body naked..."
The battle lines were officially drawn at that point, and celebrity pals quickly took one side or the other. Justin Bieber was among the first to side with his longtime pal Braun, with whom he works, though later offered a half-hearted apology after Swift fans bombarded him with hate messages. Demi Lovato, Katharine McPhee, and Sia were also on Team Braun.
Meanwhile, Swift's powerful friends spoke up for her, including Halsey, Selena Gomez, Gigi Hadid, Cara Delevingne, Lily Allen, Iggy Azalea, and Ed Sheeran. #IStandWithTaylor trended on Twitter, and various spouses of people involved and industry types also took allegiance with one side or another, though mostly with Swift (at least publicly). For the first time, Taylor said in an interview that aired on August 24 for CBS Sunday Morning said that she planned to re-record her previous albums.
Things remained relatively quiet for a few months until November 14, 2019, when when Swift posted a statement on her social media pages accusing Braun of barring her from performing her old hits. "This is WRONG," she wrote. "Neither of these men had a hand in the writing of those songs. They did nothing to create the relationship I have with my fans." Big Machine released its own statement that said it never barred her from performing anything anywhere.
Braun remained mostly quiet about that latest war or words, aside from a November 19 tweet of a photo reading "Kindness is the only response," accompanied by his own message, "Words to live by." Swift's fans must not have appreciated that cheeky response, or the claim that he wouldn't allow her to perform her older material live. On November 22, Braun posted a statement on Instagram asking Swift to engage in a discussion to put their differences aide because he had been receiving--according to him--threats that he felt put the safety of his wife and children in jeopardy.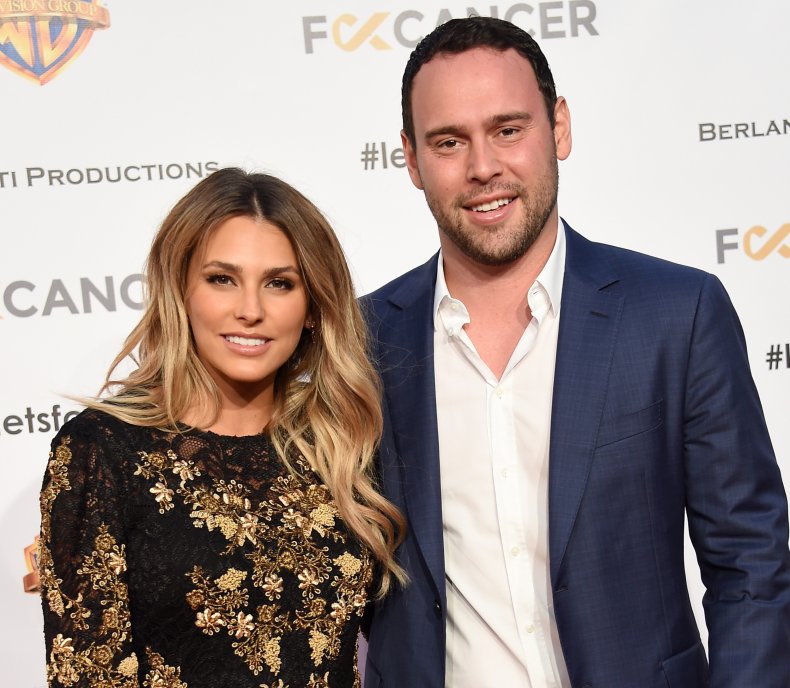 On February 27, 2020, Swift released the video for her single "The Man." The lyrics deal with the objectification and sexualization of women, toxic masculinity, and patriarchy, while the video is full of not-so-subtle Braun references. A photo of her eponymous debut album is shown on a sign with the words "Missing: If Found Return to Taylor Swift," while another sign appears to ban riding scooters.
Then the bombshell news broke yesterday that Braun sold Swift's masters of her first six albums to an investment fund called Shamrock Holdings for over $300 million. Swift denounced Braun on Twitter later last night with a long note to her fans in which she claimed her team attempted negotiations with Braun for the masters for the past year and also claimed he insisted on a strict NDA before they even talked finances that would prevent her from ever speaking about him again publicly unless it was positive.
"So I would have to sign a document that would silence me forever before I could even have a chance to bid on my own work," she wrote. "My legal team said that this is absolutely NOT normal, and they've never seen an NDA like this presented unless it was to silence an assault accuser by paying them off. He would never even quote my team a price. These master recordings were not for sale to me."
Swift also stated Shamrock Holdings told her that although they wanted to reach out before the sale to let her know about it, Braun had required them not to do so. She said she broke off communications with Shamrock after learning that under the deal, Braun would still continue to profit off her old music for many years.
"I was hopeful and open to the possibility of a partnership with Shamrock, but Scooter's participation is a non-starter for me," she wrote.
On the positive side for her fans, Swift's statement revealed she had indeed begun re-recording her older songs.
Here is Taylor Swift's latest message in full: