Is Taylor Swift a 'Silence Breaker' Like 'Time' Magazine Claims?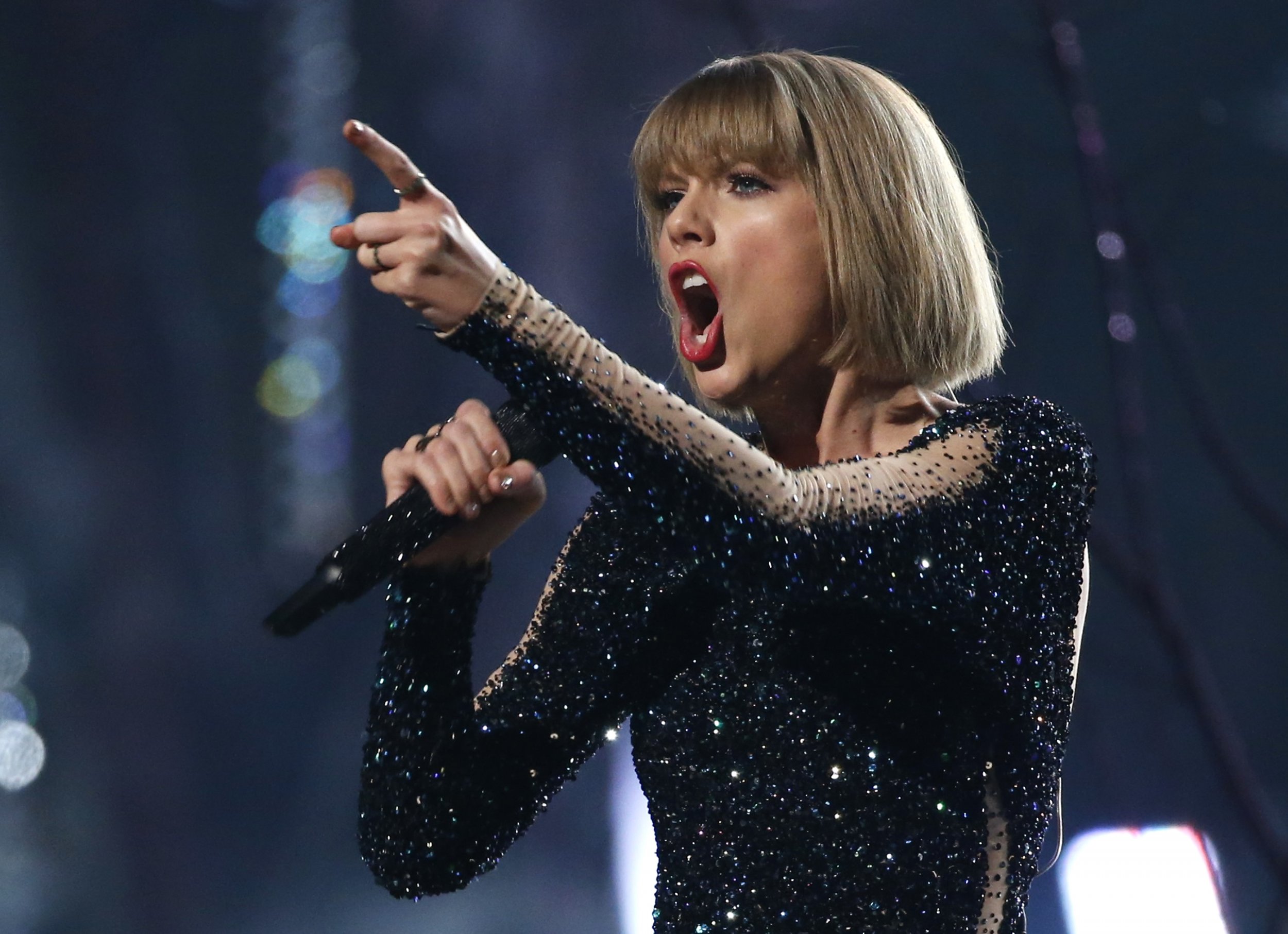 Taylor Swift has had a complicated year.
She laid low for months. She released Reputation, her most aggressive, pointed album to date. She clapped back at the Kim/Kanye Gossip Industrial Complex—as well as the mainstream media—and granted virtually no interviews during a lengthy promotion cycle. She courted the condemnation of the American Civil Liberties Union when her lawyer aimed empty threats at an unheard-of blogger for criticizing the singer's politics.
She also won a high-profile lawsuit against a former radio host who allegedly groped her in 2013—a significant achievement that has risked getting lost amid all the celebrity drama that surrounds the star.
And now she appears, along with four other women, on the cover of Time magazine's Person of the Year issue.
The unusual cover is meant to honor "The Silence Breakers"—the women who came forward this year to speak out about sexual assault and harassment, sparking an ongoing national reckoning about abuse in the workplace, in Hollywood, in politics and everywhere in between. Swift appears alongside women like Ashley Judd, who has accused Harvey Weinstein of sexual harassment, and Susan Fowler, who came forward with explosive claims about sexism at Uber.
Related: What it's like to share a name with Taylor Swift
In the cover story—and in a separate Q&A with the magazine—Swift speaks candidly about her experience facing down the man who groped her in a courtroom. It is a frank conversation about some bold decisions on Swift's part: both speaking out about her experience and then countersuing the DJ for a symbolic $1.
"I was angry," the singer reflects. "In that moment, I decided to forgo any courtroom formalities and just answer the questions the way it happened. This man hadn't considered any formalities when he assaulted me, and his lawyer didn't hold back on my mom—why should I be polite?"
In the published interview, Swift is not asked to reckon with the broader political moment. She does not address Donald Trump, the nation's so-called abuser-in-chief, whose presidency is identified by Time as having stoked the rage for this feminist reckoning. (In a surreal twist, Trump was a runner-up for this issue's cover.)
And she does not talk about the time her lawyer tried to silence a young, female blogger who took her to task for not condemning the white supremacists who worship Swift. (Whether these subjects were off-limits as a precondition for the interview is not known.)
For Swift fans and skeptics alike, the contradictions are difficult to reconcile: Swift is honored as a "silence breaker" while remaining conspicuously silent on most contentious political subjects (those that threaten her livelihood). Can one be an outspoken feminist while evading all discussion of the present administration's threat to women?
In 2017, the pop star has been roundly criticized for seeming to value her brand over political convictions.
Most Swift fans delighted in her appearance on the Time cover. Some commentators were critical, or openly scornful, mounting a backlash to the star's inclusion on social media.
None of these controversies seem to have harmed Swift's commercial dominance. Reputation was released last month and has already become the best-selling album of 2017.