Why Taylor Swift is Taking a Stand in her Sexual Assault Trial
Singer-songwriter Taylor Swift is expected to testify this week in a trial against former radio host David Mueller, who she has accused of sexual assault.
The trial at a U.S. District Court in Denver, Colorado is expected to last nine days, starting on Monday with the selection of the eight-person jury, and will only open to the public on Tuesday. Members of the public can claim one of 32 free passes to sit in court.
Mueller sued the singer and her team in September 2015, claiming that she falsely accused him of groping her and asking for him to be fired. Swift then countersued him in October 2015 for assault and battery.
Swift said she first met Mueller and his girlfriend in June 2013, as part of a meet-and-greet ahead of the singer's concert in Denver. Swift and her team claims Mueller groped her during a photo opportunity.
"He took his hand and put it up my dress and grabbed onto my ass cheek, and no matter how much I scooted over, it was still there," Swift said, according to publicly available court documents. "It was completely intentional, I've never been so sure of anything in my life."
Swift claims she did not report Mueller to the police, but spoke to her mother Andrea Swift and other people in her team about what happened. Mueller was then approached by members of the singer's security staff and prevented from attending the concert.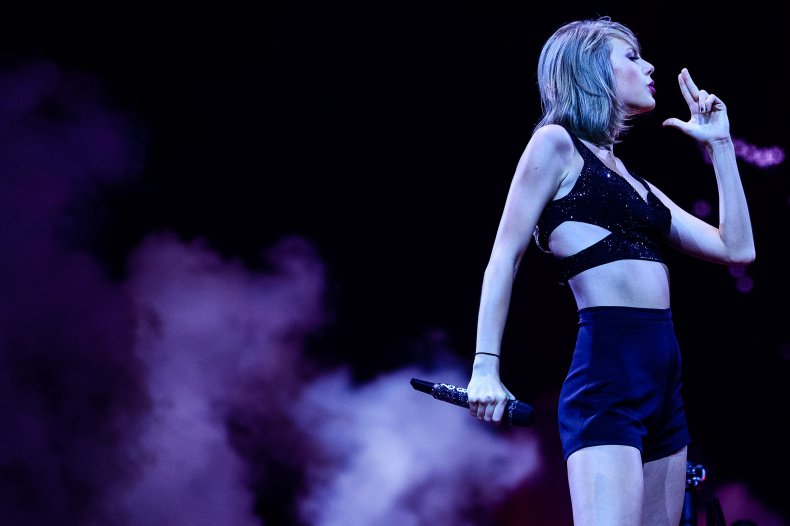 Frank Bell, the singer's radio promotions director, then contacted Mueller's bosses at KYGO radio to report the incident but, according to the singer's defense, he did not demand any specific action to be taken, although he said he expected the management to "take appropriate action."
Mueller was fired shortly afterwards, following an internal investigation which found he violated the morality clause in his contract since he "lied about the incident, changed his story and inappropriately touched Swift," as the singer's defense states in the court's final pre-trial order.
The former radio host sued Swift for slander, demanded $3 million in damages, denied any inappropriate touching and claimed he was mistaken for another person.
Swift countersued Mueller for the symbolic amount of $1. The singer, who spoke to the Guardian in 2014 about embracing feminism, is seeking Mueller's recognition of responsibility as "an example to other women who may resist publicly reliving similar outrageous and humiliating acts." She pledged to donate any financial reward from the trial to charities supporting survivors of sexual assault and gender-based violence.
The singer claims two crucial pieces of evidence to support her version of the story: the picture taken at the time, which was meant to be sealed but leaked to the gossip website TMZ in November, and her security guard Greg Dent's eyewitness account.
Swift herself is expected to give evidence about the alleged incident which, she said in a now publicly available deposition she gave in July, left her feeling "violated."
"I remember being frantic, distressed, feeling violated in a way I had never experienced before," she said. "A meet-and-greet is supposed to be a situation where you're thanking people for coming, you're supposed to be welcoming people into your home, which is the arena for that day, and for someone to violate that hospitality in that way, I was completely stunned."
Swift said she tried to keep the situation "discreet and quiet and confidential," but was upset by Mueller's claims that she may have "some incentive to actually fabricate this story," the singer's attorney Douglas Baldridge argued in court, as reported by the Associated Press.
Among the expert witnesses who will be called in Swift's defense is Lorraine Bayard de Volo, a women and gender studies associate professor at the University of Colorado Boulder. Her testimony is expected to show how Swift's reaction to Mueller's "improper conduct" is consistent with "someone who has been sexually assaulted," according to court documents.