Taylor Swift: The Throwback Songs That Made Her Famous
Nearly a decade-and-a-half into her career, Taylor Swift has chronicled heartache, youth, and growing up over nine albums, 150+ songs, and three documentaries. She's one of the most successful artists of all time, starting strong with a debut album that became the Billboard 200's longest-charting album of the 2000s. From country to pop indie folk, Swift has garnered legions of fans, shattered Guinness World Records, and won 10 Grammys. She's nominated for five more with Folklore, including "Album of the Year" and "Song of the Year." With Folklore and its lead single, "Cardigan," Swift debuted on top of the Billboard 200 and Hot 100 at the same time—the first artist to ever do so.A mere six months later, she dropped another surprise album, Evermore, which she calls a "sister album" to Folklore.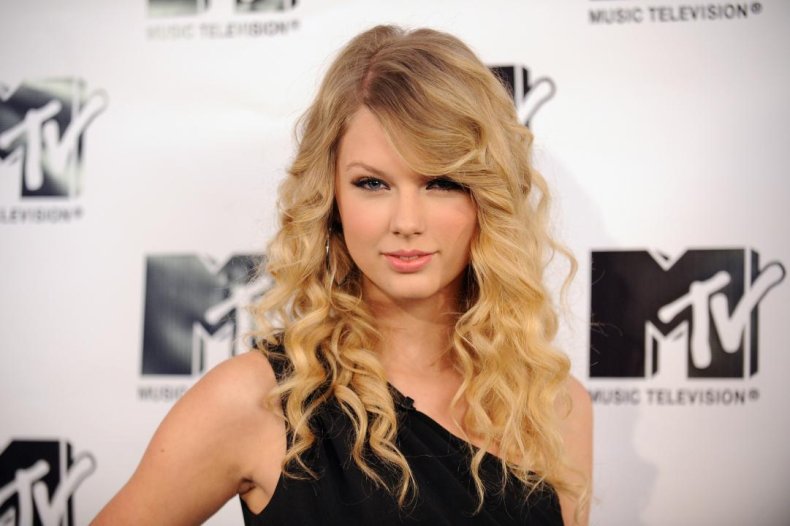 With the release of her ninth studio album,Stacker decided to throw it back to some of the first songs that made America (and eventually the world) fall in love with the singer-songwriter. From country to pop to indie folk, Swift roots her songs in her personal experiences, making for a dependable output even as she's moved across genres. Remembering the hit songs that first brought Swift into the limelight demonstrates what a remarkably consistent songwriter she is.
From happy days to heartbreak, see which songs made Swift into the top artist she is today.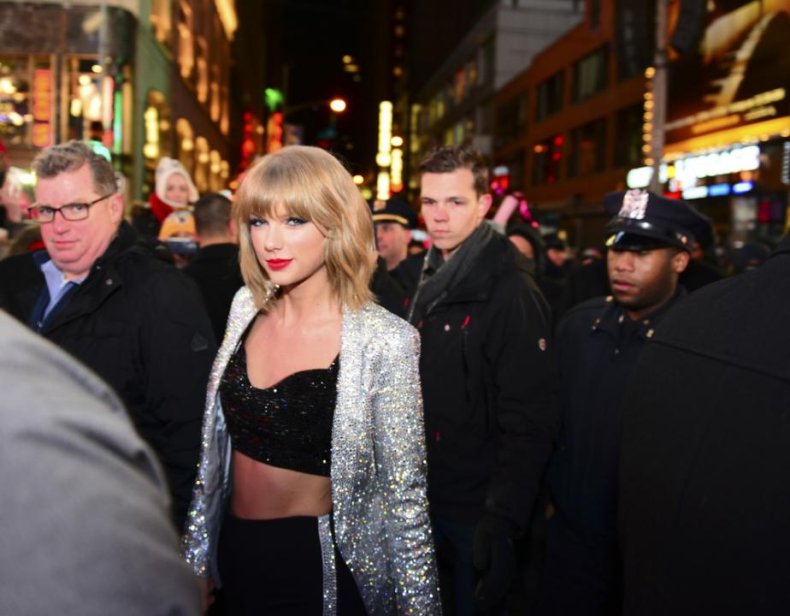 #50. "Clean" (2014)
The album 1989 was Taylor Swift's first break into pure pop, which grabbed the attention of people beyond country fans for the first time. "Clean," is her collaboration with British singer Imogen Heap.
#49. "Wildest Dreams" (2014)
This track off 1989is a dreamy love song that featured a larger than life music video filmed in Botswana and South Africa. Scott Eastwood stars as her 20s-era lover.
#48. "Out of the Woods" (2014)
"Out of the Woods" is rumored to be about her former boyfriend and ex-One Directioner Harry Styles, who had their ups and downs and apparently once suffered a snowmobile crash.
#47. "Style" (2014)
Another song about Harry Styles, "Style" is about the kind of happy, optimistic, magnetic energy you can feel with another person when you start your relationship.
#46. "Bad Blood" (2014)
"Bad Blood" is rumored to be about Swift's beef with Katy Perry. The song's music video shows Swift with a gang of girlfriends, all dressed up as superheroes ready to fight a villain (played by Selena Gomez).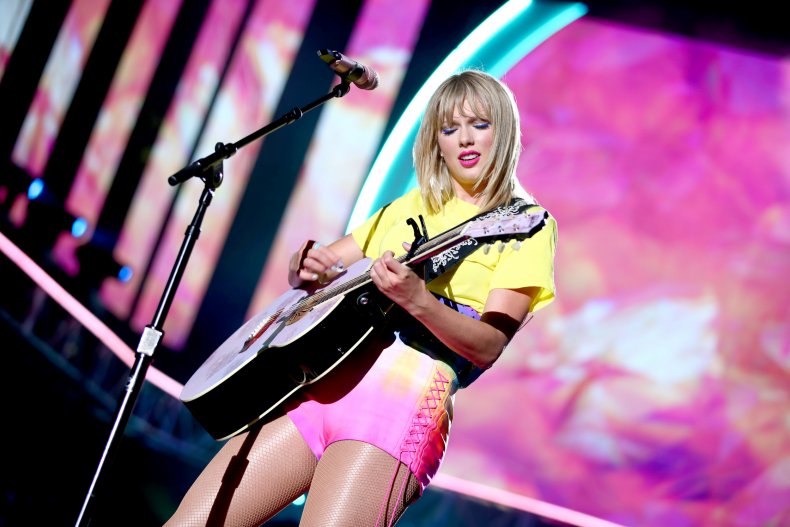 #45. "Blank Space" (2014)
This song is maybe one of Swift's most famous off of 1989 and shows off her ability to laugh at herself. "Blank Space" is almost a parody about the different rumors and stories crafted about Swift by the media.
#44. "Shake It Off" (2014)
Tied for first place as the most famous song off of 1989, "Shake It Off" is the super fun dance lead single about being yourself and "shaking off" the bad energy that can come from other people who try to get you down.
#43. "The Lucky One" (2012)
The next few songs are from Swift's album Red, which all were about the ups and downs of relationships and heartbreak she felt when she was in her early twenties. Swift told Us Weekly this song was about how a lot of people think people who become famous are lucky, but it's "the girl who runs away from the fame who is really the lucky one in the end."
#42. "Begin Again" (2012)
"Begin Again" is about the first date you go on after a bad breakup. The song and the video were nominated for the Grammy Award for Best Country Song and the CMT Music Award for Female Video of the Year.
#41. "Safe and Sound feat. The Civil Wars" (2012)
Taylor Swift added more fame to her belt when she was tapped to make a song for the Hunger Games series. She recorded the song with the popular folk duo The Civil Wars, who have since broken up.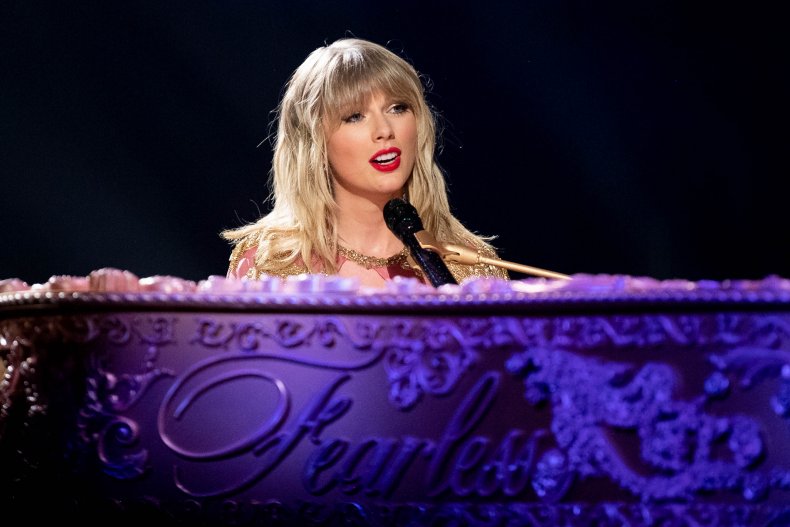 #40. "All Too Well" (2012)
This was the first song Swift wrote for Red, and apparently took her a long time to write. It was about 15 minutes long before she cut it down to 5 and a half minutes.
#39. "Everything Has Changed" ft. Ed Sheeran (2012)
This was Swift's first song with her touring mate and longtime friend Ed Sheeran. The song off of Red is a pretty ballad about growing up, and the music video features two kids who play Swift and Sheeran when they were young.
#38. "Red" (2012)
The title track off of Red is about the emotions Swift has felt about her relationships, and she expresses those with color. She told Good Morning America, "All those emotions—spanning from intense love, intense frustration, jealousy, confusion—in my mind, all those emotions are red. There's nothing in between; there is nothing beige about any of those feelings."
#37. "I Knew You Were Trouble" (2012)
This dubstep song brought attention to Swift mostly because of the dramatic, desert-chic video, which earned the singer a nomination at the MTV Music Video Awards for Video of the Year.
#36. "22" (2012)
"22" felt like the spring anthem of 2012, with Swift happily singing about her excitement with her new age. The video, featuring Swift dancing and wearing silly outfits with her friends, was directed by the same director as "I Knew You Were Trouble."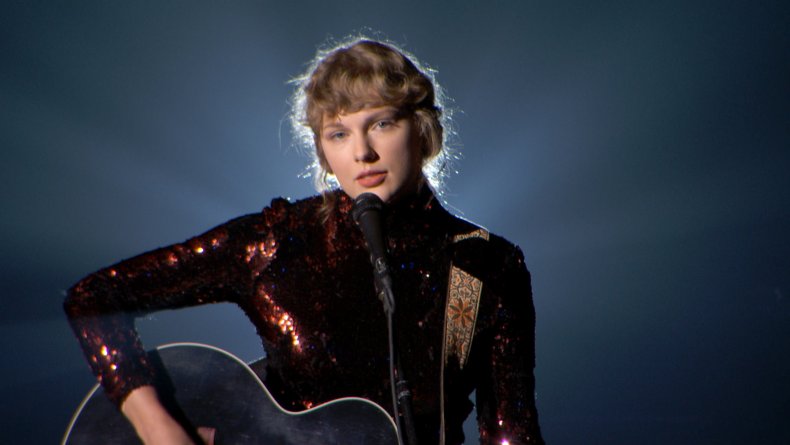 #35. "We Are Never Ever Getting Back Together" (2012)
Swift turned heads with "We Are Never Ever Getting Back Together," a song supposedly about her relationship with actor Jake Gyllenhaal. The tongue-in-cheek video was made in one shot.
#34. "Breathless" (2010)
Though this song isn't written by Swift herself, this cover of Better Than Ezra's 2005 song "Breathless" was performed by the singer as a charity benefit for the Hope for Haiti Now album. She proved to the world that she couldn't be boxed into one genre.
#33. "Today Was a Fairytale" (2011)
Written for the movie Valentine's Day, "Today Was a Fairytale" is a country pop ballad that reminded folks that Swift is a triple (well ok, double at least) threat.
#32. "If This Was a Movie" (2010)
From the deluxe version of her album Speak Now, "If This Was a Movie" is about dreaming that the "one that got away" comes back to you, just like a happy ending of a movie. Funny enough, this song drew attention to Swift for not being grammatically correct.
#31. "Last Kiss" (2010)
Some Swifties think that this song, "Last Kiss" is about Swift's breakup with the Jonas Brothers' Joe Jonas. In 2008, she wrote a song about how angry the breakup made her, while this is more of a sad, reflective ballad. Some Swifties even think the 27-second intro represents the 27 seconds she says it took Jonas to end the relationship.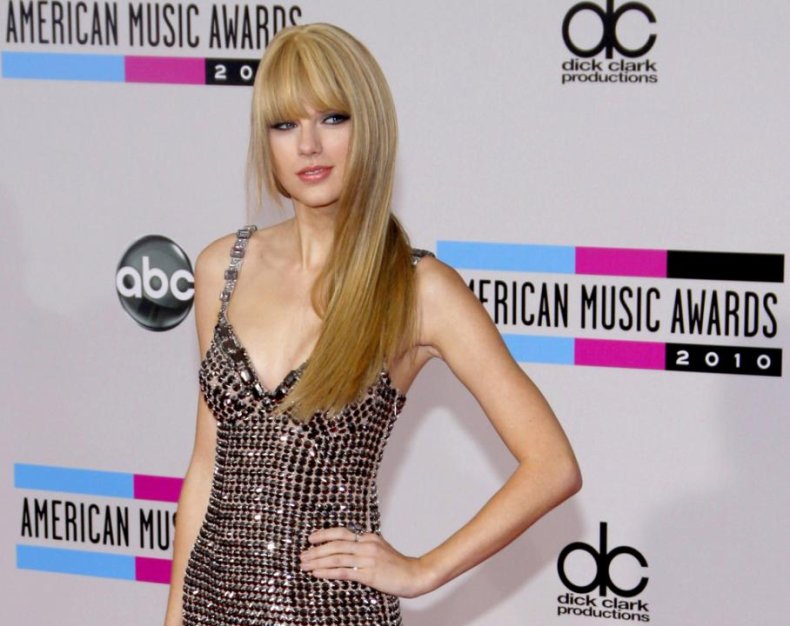 #30. "Better Than Revenge" (2010)
"Better Than Revenge" is rumored to be about Joe Jonas's girlfriend after Swift, Camilla Belle, who she was mad at during the time. But later she reflected about how she's matured since writing the song. "I was 18 when I wrote ["Better Than Revenge."]," she told The Guardian. "That's the age you are when you think someone can actually take your boyfriend."
#29. "Speak Now" (2010)
This song is the story of a daydream in which a girl speaks up at the wedding of the man she loves in order to try to stop it.
#28. "Innocent" (2010)
Though this song itself isn't the most famous of her throwbacks, the incident that she talks about in "Innocent" is one that really got people's attention. At the 2009 Video Music Awards, as Swift accepted an award for her "You Belong With Me" music video, Kanye West came on stage and interrupted her, saying that Beyoncé should've won.
#27. "Sparks Fly" (2010)
Swift actually wrote this song when she was only 16, about a time when she played with her crush Jake Owen at a bar in Portland, Oregon. She decided to polish it and add it to her album Speak Now.
#26. "Ours" (2010)
This track off the deluxe edition of Speak Now, according to Swift, is about "this guy nobody thought I should be with. So I wrote this song specifically just to play it for him, just to show him, 'I don't care what anyone says.'"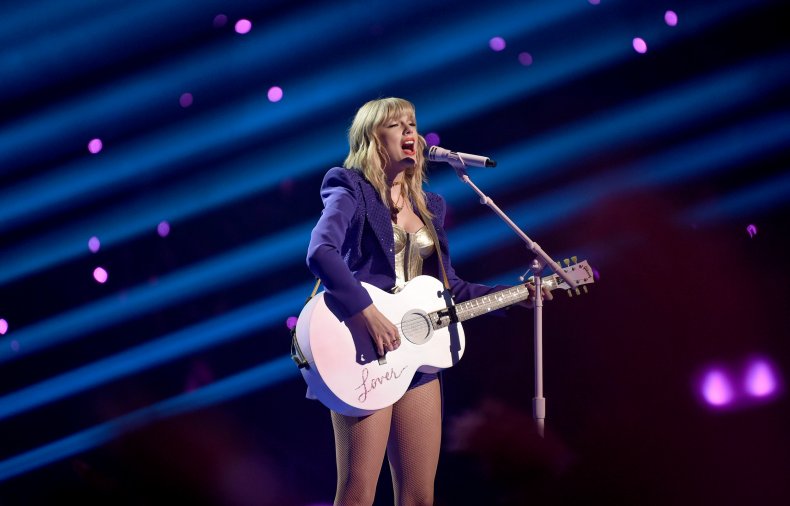 #25. "The Story of Us" (2010)
This song was inspired by a time when Swift ran into an ex-boyfriend at an awards show, and both pretended not to care that the other was there. She shared those feelings of emptiness in the "The Story of Us."
#24. "Back to December" (2010)
Swift's romance with Valentine's Day co-star Taylor Lautner made headlines everywhere, but when they broke up, Swift wrote this song, in which she apologized for the way she ended things.
#23. "Mean" (2010)
This song, written about critics who she felt were being mean instead of fair, quickly became popular in the U.S., and even won two Grammys in 2012: Best Country Song and Best Country Solo Performance.
#22. "Dear John" (2010)
When you think of the breakup songs that made Swift a household name, "Dear John" is one of the first songs that comes to mind. The song is about Swift's frustration over her short relationship with John Mayer, and how she didn't listen to her friends' warnings about him.
#21. "Mine" (2010)
"Mine" was likely popular because it's about a situation a lot of people in a new relationship go through: fantasizing how the future will go with that special person, even if you don't know them well enough yet.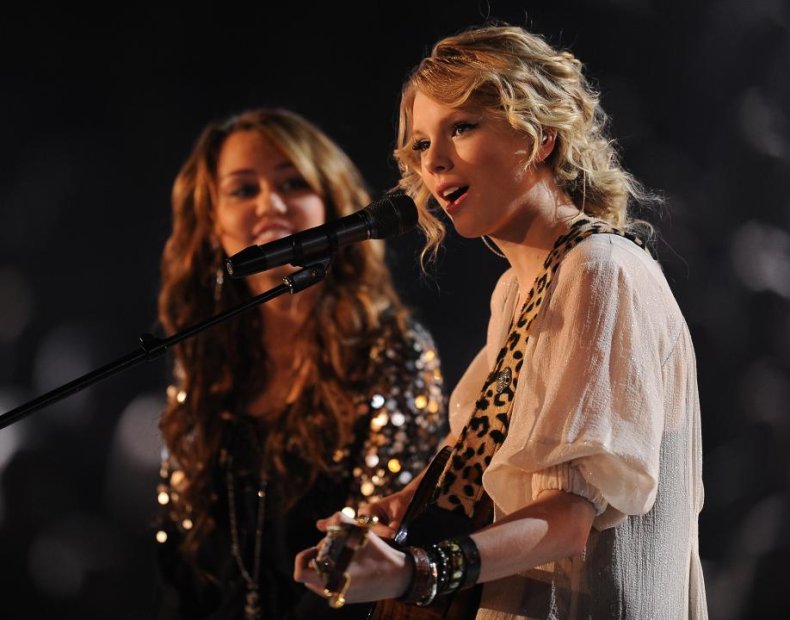 #20. "Crazier" (2009)
"Crazier" is a popular throwback, which got a lot of attention because it was part of the soundtrack (and performed with a Swift cameo!) in The Hannah Montana Movie.
#19. "Jump Then Fall" (2009)
In a lot of relationships, it's easy to become worried you like the other person more than they like you. In this song off of the platinum edition of Swift's Grammy Award-winning album Fearless, she reassures a boy that she still really is into him and will be there for him.
#18. "Half of My Heart John Mayer feat. Taylor Swift" (2009)
While this is regarded as a John Mayer song (and he also has a solo version), this collaboration increased Taylor's stardom significantly. Fans gobble up paparazzi photos of celebrity couples together, but when they actually record a song together, it's really special. Swift and Mayer weren't officially together when they recorded "Half of My Heart" for Battle Studies, but you can almost feel the chemistry.
#17. "Change" (2008)
This song from Fearless is the story of Swift's path from getting signed by a label at 16 to fame—though she didn't finish the song until she felt as if she was going to fulfill her dreams. That day was the after winning the Horizon Award at the CMAs in 2007.
#16. "Breathe feat. Colbie Caillat" (2008)
"Breathe," featuring pop singer Colbie Caillat, is about the end of a friendship. It got enough attention to become nominated for the Grammy Award for Best Pop Collaboration with Vocals.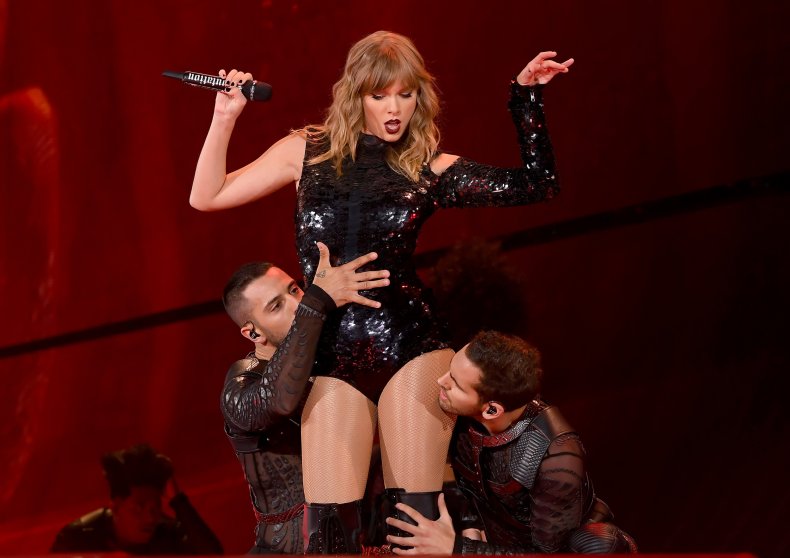 #15. "You're Not Sorry" (2008)
This country ballad is about a love who is secretive and isn't who the singer thought he would be. "You're Not Sorry" was originally the promotional single for Fearless, getting listeners excited for the new album.
#14. "The Best Day" (2008)
"The Best Day" is a special song to Swifties and the singer because it's about Taylor Swift's mom, Andrea Swift. This tearjerker is about the singer's happy childhood growing up with such a supportive parent.
#13. "Fearless" (2008)
This fan-favorite is also the title track of Swift's Grammy-winning album, Fearless. In her album booklet, Swift wrote that being fearless doesn't mean you're unafraid, but means you keep going despite those fears. "That's why I write these songs. Because I think love is fearless."
#12. "Hey Stephen" (2008)
Swift wrote this famous throwback about a crush on a musician, Stephen Barker Liles, in the opening act on her Fearless Tour in 2008. He later famously wrote a response in the form of a song called "Try To Make it Anyway."
#11. "Forever and Always" (2008)
This song will forever burn in the minds of fans as the song about Swift's breakup with Joe Jonas. Swift told Ellen DeGeneres that Jonas broke up with her on phone in 27 seconds.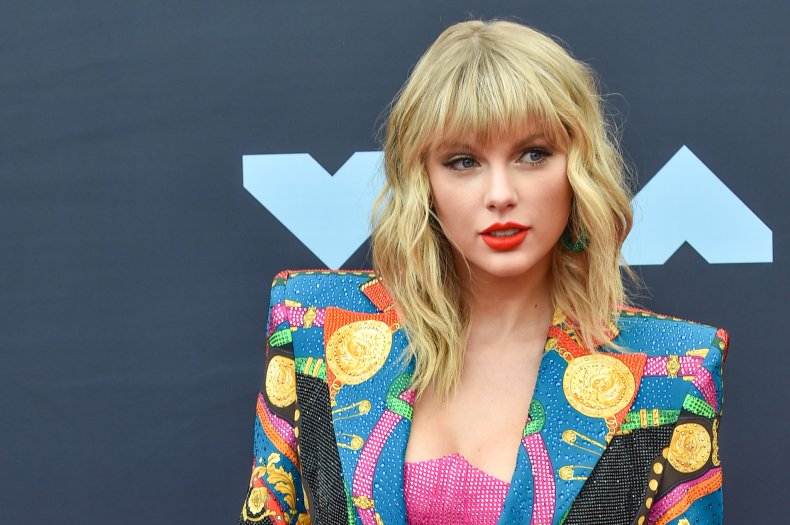 #10. "White Horse" (2008)
In an album that's all about love and excitement, the song "White Horse" stands out as one about how you can just as easily give up on finding your fairy tale ending.
#9. "Love Story" (2008)
Love story is one of the most popular songs on the album Fearless, where Swift compares her relationship to that of Romeo and Juliet. The romantic music video is also a standout throwback.
#8. "Fifteen" (2008)
Even though Swift was only 18 when this song came out, she wrote this famous song about looking back at an important time in any young girl's life. "Fifteen" is all about being a freshman in high school and figuring out how to navigate friendships and love.
#7. "You Belong With Me" (2008)
"You Belong With Me" is an iconic throwback that was celebrated by critics and fans everywhere. The song was nominated for Song of the Year, Record of the Year, and Best Female Pop Vocal Performance at the Grammys, and won the MTV Video Music Award for Best Female Video (the year Kanye West interrupted her acceptance speech). The video is what really helped make Swift famous, where she played two characters who fought for a boy's (Lucas Till) heart.
#6. "I'm Only Me When I'm With You" (2006)
This song is from the bonus track version of Taylor's debut album, Taylor Swift. It's about her love for her family and her best friend, Abigail, and how she feels comfortable around them to be herself.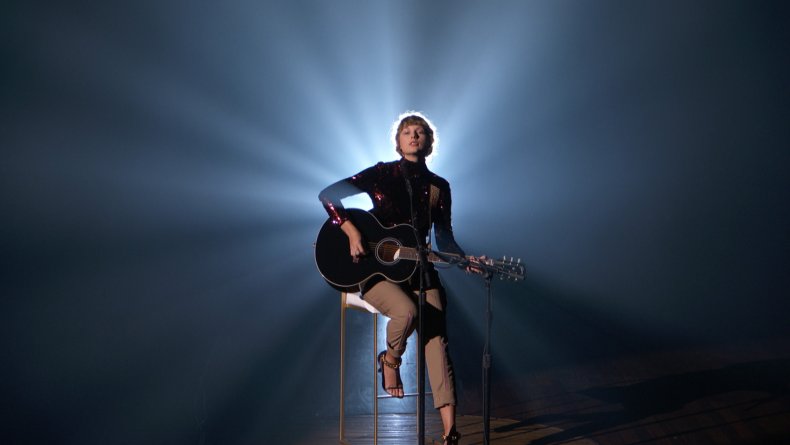 #5. "Should've Said No" (2006)
One of the first few of Taylor Swift's songs about exes, "Should've Said No" is about a boy who cheated on the singer, according to the lyric booklet. The booklet also mentions it was a last-minute addition to the album that took her five minutes to write.
#4. "Picture To Burn" (2006)
This song is the original Taylor Swift breakup song, about a boy in high school who left her for a close friend. Jordan Alford, who the song was about, told the Daily Mail that he actually likes the song.
#3. "Tim McGraw" (2006)
"Tim McGraw" was Swift's first released single and published song, which she wrote in math class when she was just a freshman in high school. The song about a summer love took her just 15 minutes to write.
#2. "Our Song" (2006)
One of Swift's first ever hits, "Our Song" was written by the singer for the talent show of her freshman year in high school, about a boyfriend who she didn't "have a song" with yet. The music video won two awards ("Video of the Year" and "Female Video of the Year") at the CMT Music Video Awards.
#1. "Teardrops on My Guitar" (2006)
This first hit is the ultimate T-Swift throwback, about Swift being secretly in love with her best friend, who would tell her about his girlfriend every day. Swift told fans during a performance that she still thought about him when she became famous: "It's crazy how having a top five hit with a song won't get you over somebody."