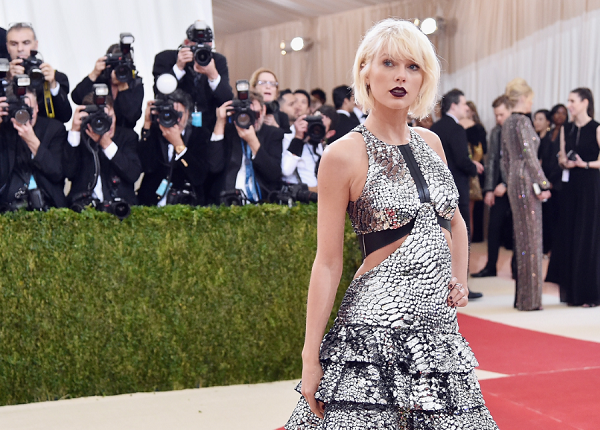 Updated | It's Friday night, and you just got paid. So like most young people, you've decided to go and spend that check on a great night out with friends.
You arrive at a venue where the lighting is low, the drinks are cheap and the music is good. You look fabulous in your best after-work attire, which more than likely is exactly the same thing you had on at the office, except now you've coated your mouth with that pretty red lipstick that really brings out the twinkle in your eyes.
After chugging down a glass of chardonnay and busting a few of your best moves on the dance floor, you're headed back to the bar for another round. You lean in, giving the bartender your I'm-cute-so-serve-me-now face, and, finally, he passes you yet another glass of that smooth and buttery French wine. You tell him, "Put it on my tab" and strut away confidently on beat just as the DJ drops 2 Chainz's "Birthday Song." It's not your birthday, but it may as well be because you're feeling great as you push your way through the crowd in search of your friends, who are definitely turning up to this classic throwback song.
You can see them in the distance, hands up in the air singing Kanye West's verse, as if he has somehow transcended into the bar at this very moment. You're anxious to get back to them before the chorus comes on, so you put a little pep in your step as you make your way through a body of happy strangers.
And then it happens. One of the strangers has happily slid his hand down your backside and takes a palm-full of your rear end as you try to pass by, and with it comes an instant feeling of defilement. You've been touched inappropriately by someone you don't know. You're mortified, and all you want to do (other than smack him) is rush home and wash off the violation. But society tells you that you should just shoot the creepy violator a dirty look and go on about your night, right?
Wrong—according to Taylor Swift. The superstar singer actually sued her alleged offender, David Mueller, who was a DJ for KYGO when Swift says he inappropriately and unwarrantedly reached under her dress and grabbed her bare butt back in 2013.
Swift's reps told the radio network about the alleged incident, which led to his termination two days later. Mueller, who appeared in a photo standing next to Swift with one hand awkwardly placed around her lower back, initially filed a $3 million lawsuit against Swift, her mother and her radio promotions director on claims that they convinced KYGO to fire him based on a false accusation. However, Swift is countersuing Mueller for sexual assault.
While appearing on the stand Thursday, the 27-year-old pop star was assertive and consistent in her testimony that Mueller groped her, telling jurors that it was a "very shocking" experience, according to reporters at the trial.
"He grabbed my ass underneath my skirt. It was underneath my skirt," Swift said. "He did not touch my rib. He did not touch my hand. He touched my bare ass."
At one point during cross-examination, Mueller's attorney, Gabriel McFarland, asked her why she hadn't been more critical of her bodyguards for not keeping his client farther away from her, to which she reportedly replied: "I'm critical of your client sticking his hand under my skirt and grabbing my ass."
However, the most noteworthy moment of the singer's testimony may have come when Mueller's attorney questioned Swift over her reaction to the news that Mueller had been fired from his place of employment following her accusations.
"I'm not going to allow you or your client to make me feel in any way that this is my fault, because it isn't," she said. "I am being blamed for the unfortunate events of his life that are a product of his decisions and not mine."
Despite being considered one of the most powerful celebrities in the world, it's not very often Swift has used her voice to advocate for social and political reforms. Although she did encourage fans to stand up to those who "try to undercut your success or take credit for your accomplishments" after winning the Grammy's album of the year award in 2016, the musician received a ton of criticism for her lack of activism and political talk during the 2016 election.
However, the "Blank Space" singer's countersuit may be her way of advocating against sexual assault, especially since she's asking Mueller for only $1 million.
About one in every 20 women in the U.S. experiences sexual assault, including unwanted sexual contact and noncontact unwanted sexual experiences, while one in five women in the U.S. will be raped at some point in her life, according to the National Sexual Violence Resource Center, a nonprofit organization that collects statistical data and research pertaining to sexual violence.
Sixty-three percent of sexual assaults aren't reported to authorities. And on college campuses, more than 90 percent of victims do not report being sexual assaulted.
With more than 85.4 million Twitter followers and 102 million Instagram fans (and a $250 million net worth), Swift's decision to report her alleged sexual assault certainly has the ability to encourage others to come forward when they are victimized. Just her trial alone has resulted in an outpouring of support from fans, who have been using social media to encourage women to come forward when they've been sexually assaulted.
Swift's decision to speak up and stay steadfast in her testimony just may be the inspiration one of the many young women who may be groped at a bar, on the street or anywhere else on Earth may need to speak up and report their own sexual assault.
The headline on this article has been updated.