Taylor Swiftly Countersues Radio Show Host Who Allegedly Grabbed Her Buttocks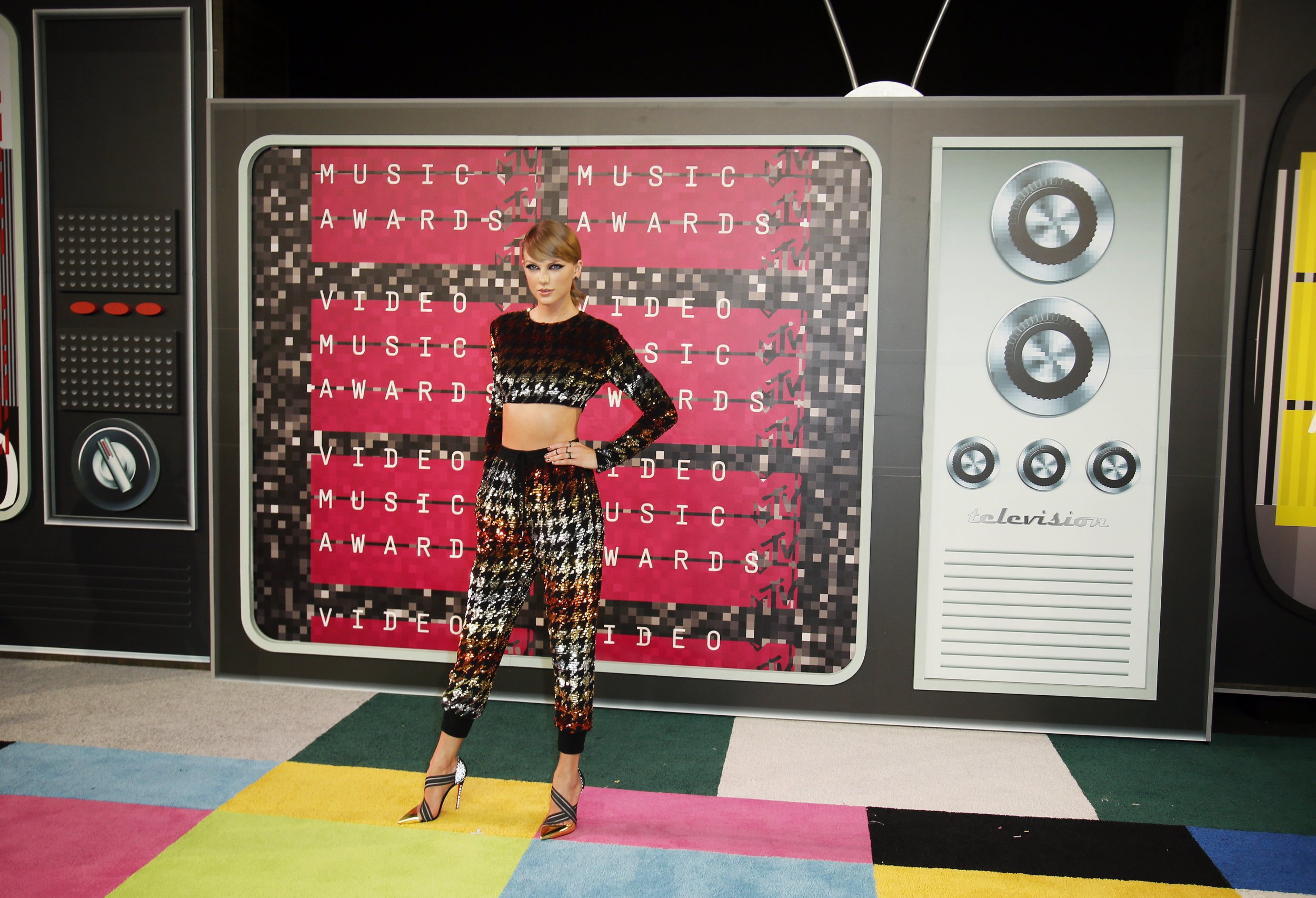 In 2013, former Denver radio host David Mueller was fired from his job at the country station KYGO, but it wasn't for dead air. Instead, Mueller allegedly assaulted pop star Taylor Swift after a photo session backstage at Denver's Pepsi Center two years ago, reports the Associated Press. The court filings for the suit detail how Mueller allegedly groped Swift during a meet and greet before the concert and, while posing for a photograph with the pop star, lifted up her skirt and touched her backside.
In September, he sued Swift at a U.S. District Court in Denver, on the grounds that Swift's security team incorrectly called him out for touching her behind, and had verbally abused him and his girlfriend. He says that the station fired him two days after said assault, on June 4, 2013. In his wrongful termination suit, Mueller claimed that it was his boss at KYGO, Eddie Haskell, who "described and demonstrated how [he] had put his arms around her, hands on her bottom," according to Vulture.
But Taylor Swift and her legion of lawyers have now countersued the former host, stating that it was indeed Mueller who inappropriately touched her. "Mueller's newfound claim that he is the 'wrong guy' and, therefore, his termination from KYGO was unjustified, is specious. Ms. Swift knows exactly who committed the assault—it was Mueller," said Swift's legal team in the countersuit.
The gross misconduct had left her "surprised, upset, offended and alarmed," according to her lawyers. Swift's legal team said that the station had let Mueller go after being shown suitable evidence that he had committed the assault, and that it was KYGO's decision to fire him two days after the incident.
Swift is currently pushing for the suit to go to a jury trial. She's also said that she intends to donate any money she receives as a part of the suit to go toward protecting women against "similar acts of sexual assault and personal disregard."
Mueller's legal team did not immediately return a request for comment.