Taylor Swift's 'Bad Blood' Music Video Stars All of Her Celeb Besties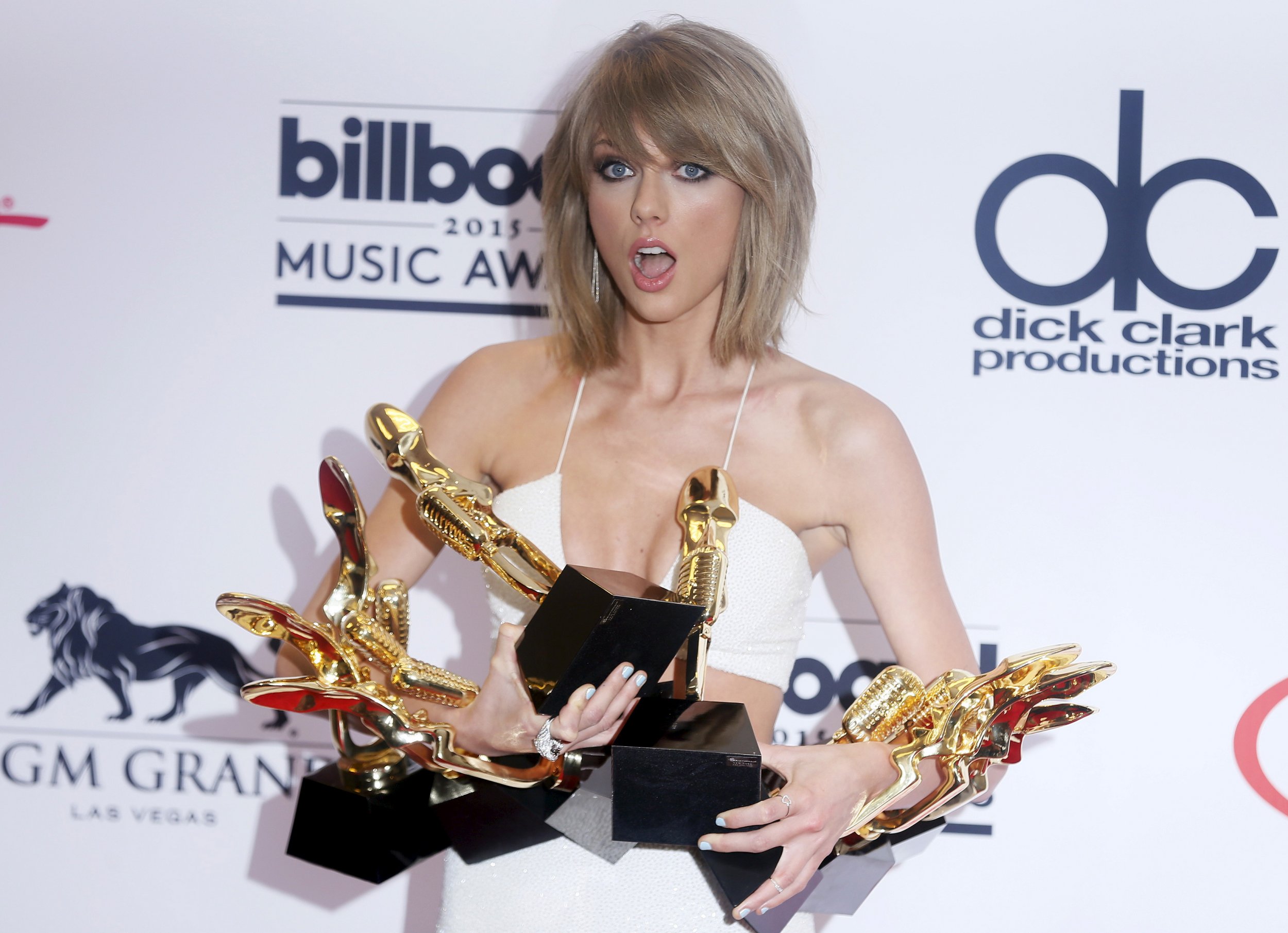 On Sunday night, Taylor Swift unveiled her newest music video, "Bad Blood," at Billboard Music Awards, much to the delight of adoring fans everywhere. The video, directed by Joseph Kahn, is a mini action movie, complete with fighting bad guys, a heist, catsuits and knives hidden in cosmetics cases. And Lena Dunham smokes a cigar! And Kendrick Lamar is there!
Swift's fan base of largely teenage girls has been hanging onto her every tweet over the past week, as she unveiled the star-studded cast of the video: Selena Gomez, Cara Delevingne, Mariska Hargitay, Ellen Pompeo, Martha Hunt, Jessica Alba, Serayah, Karlie Kloss, Kendrick Lamar, Lena Dunham, Hailee Steinfeld, Ellie Goulding, Gigi Hadid, Hayley Williams, Zendaya, Cindy Crawford and Lily Aldrige.
All of those are famous people and Swift's friends, and I recognize about three of them—Hargitay is from Law and Order: SVU and Taylor has a cat named after her character on it (Pompeo's Grey's Anatomy character too, actually), Hadid is a model and the daughter of a Real Housewife and Crawford has been famous for longer than most of these women have been alive. As for the rest of them, Twitter assures me they are very, very famous and I should get out from under the rock I live more often. Twitter is probably right.
Anyhow, watch Taylor kick ass and take names below: