Taylor Swift's Music May Be Returning to Spotify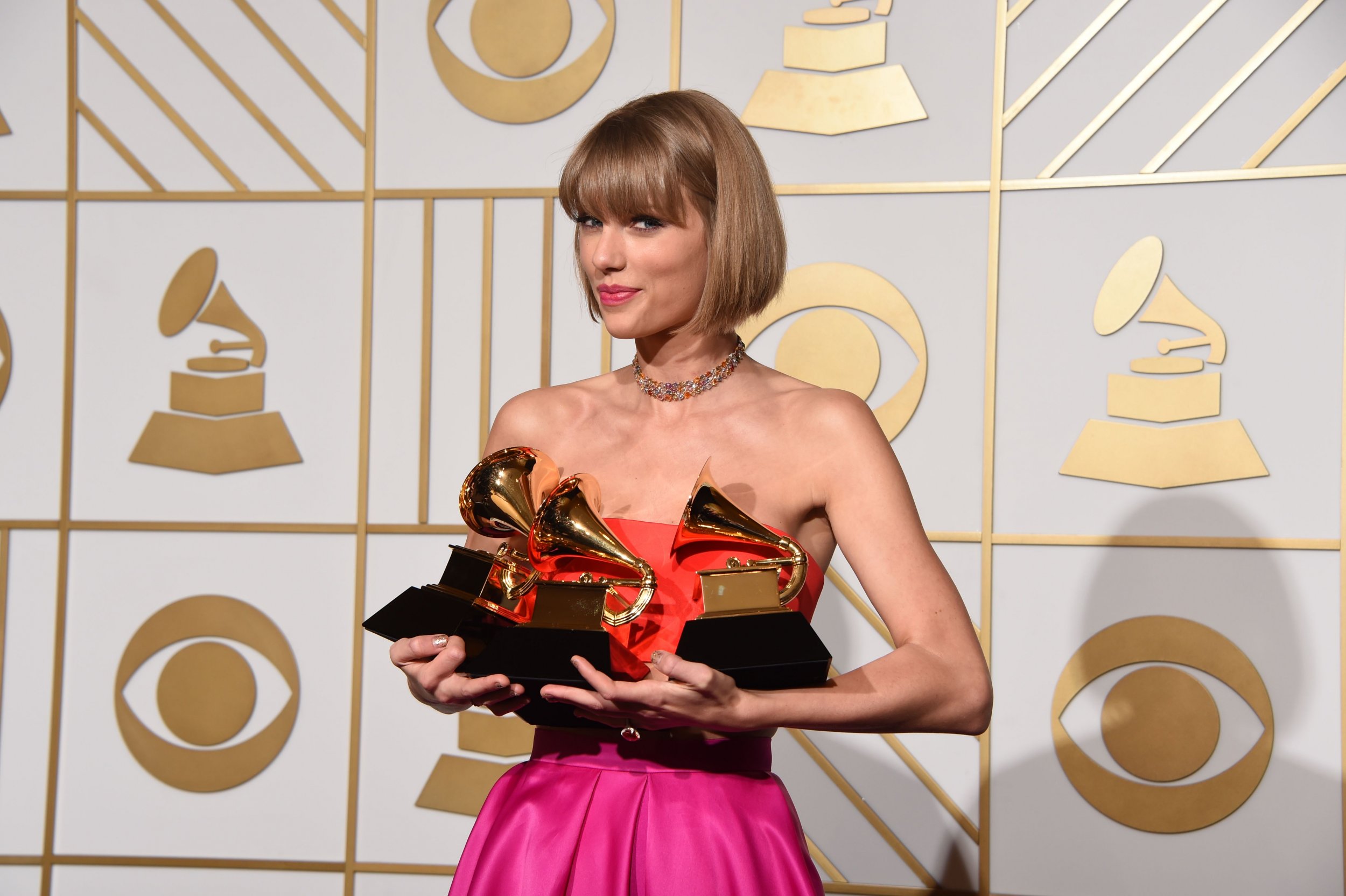 Taylor Swift's ultimate kiss-off song "We Are Never Getting Back Together" does not apply to her relationship with Spotify.
Two years after the multiplatinum-selling singer pulled her entire back catalog from the music streaming service and criticized how it compensates artists, it looks like Swift and Spotify have finally made some progress to resolving their conflict.
Spotify's U.K. programming chief George Ergatoudis told Music Week that he has personally met with Scott Borchetta, the head of Swift's record label Big Machine, and is hopeful that her music could eventually return to the site.
"It's not a lock-in," said Ergatoudis, "but I've got every reason to be very optimistic Taylor Swift will be coming back to Spotify. I'm not saying it's done, but the indications are good, put it like that."
In 2014, Swift withheld the release of her Grammy Award-winning album 1989 from Spotify and removed all her previous music from the service.
"All I can say is that music is changing so quickly, and the landscape of the music industry itself is changing so quickly, that everything new, like Spotify, all feels to me a bit like a grand experiment," Swift told Yahoo in November that year. "And I'm not willing to contribute my life's work to an experiment that I don't feel fairly compensates the writers, producers, artists, and creators of this music."
Spotify responded with a statement on its own blog, saying that it had paid musicians $2 billion "to labels, publishers and collecting societies for distribution to songwriters and recording artists."
A year after the Spotify drama, Swift criticized Apple in an open letter over plans not to compensate artists for streams of their music during a three-month free trial. Apple reversed its policy in response.
That story ended with a happy ending—Swift has gone on to appear in Apple Music commercials and released a documentary exclusively on the service last December.
A spokesperson for Swift could not immediately be reached for comment by Newsweek at the time of publication