Taylor Swift's Star-Packed '1989' Tour: Relive Every Cameo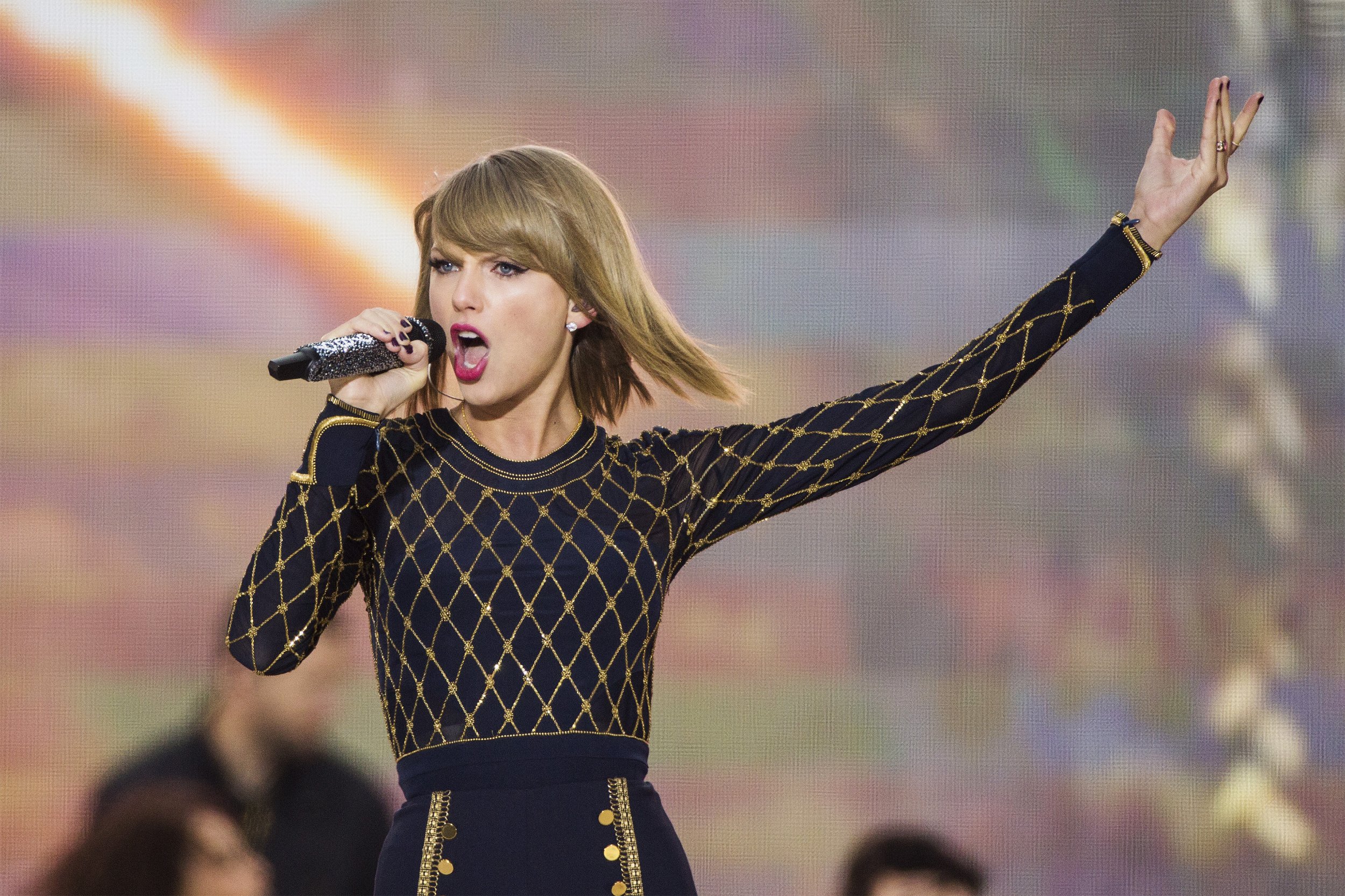 This article first appeared on RollingStone.com.
Swift has paired with everyone from rising stars like the Weeknd, Fetty Wap, Sam Hunt and Rachel Platten, to established peers like Lorde, Nick Jonas and Selena Gomez, and celebrated veterans like Miranda Lambert, Justin Timberlake and Mick Jagger. If previous Swift album cycles were marked by overwrought discussions about which ex a song was calling out, 1989 has been first and foremost about friendship. Swift and her audience are not separate entities, but fellow partygoers: She reacts to the presence of her guests with the same incredulity as the crowd.
Tracking Swift's revolving door of 1989 guests was as much a pastime this summer as baseball or trying to ignore Donald Trump. To date, 35 of Swift's 61 North American shows have featured at least one surprise guest, with some featuring two or three, plus an assortment of friends, who walked a lengthy catwalk alongside Swift during "Style." For those hoping to relive that magic moment—or for fans at guest-less shows still stricken by FOMO—Rolling Stone has compiled a complete rundown of the cameo-crammed tour.
Related: The 10 Best Taylor Swift Songs
Dan Reynolds, "Radioactive" in Detroit
Taylor Swift's first North American show in Bossier City, Louisiana, was a guest-less affair. So was night two in Baton Rouge. Eight days—and one quick jaunt to Norwich, England for a spot at Radio 1's Big Weekend festival—later, Swift served her first 1989 tour surprise: Dan Reynolds, who pumped his fists with Swift as they traded vocals on Imagine Dragons' 2012 track, "Radioactive."
Little Big Town, "Pontoon" in Pittsburgh
Despite a dramatic, all-encompassing turn to pop on 1989, Swift is always ready for the country: In Pittsburgh, she brought out Alabama outfit Little Big Town for their 2012 Number One, "Pontoon," an ode to on-the-water revelry with a delightfully cheeky hook—"Out here in the open/Mmmmm-motorboatin'." Swift's backup dancers even came out in swim trunks and goggles, and some were wrapped in unicorn inner tubes.
Echosmith, "Cool Kids"; Rachel Platten, "Fight Song" in Philadelphia
Taylor Swift and Rachel Platten—Fight Song
Over two nights in Philadelphia, Swift shone the spotlight on the next crop of pop superstars. During her first show, she brought out Echosmith's Sydney Sierota to perform the group's breakout single, "Cool Kids." And on night two, she was joined by Rachel Platten. The pair belted Platten's empowering, piano-driven smash, "Fight Song," Swift gazing like a proud peer as the rising singer handled the track's stirring bridge on her own.
Related: Taylor Swift's Rock & Roll Diary
The Weeknd, "Can't Feel My Face" in East Rutherford, NJ (Night One)
Swift broke out the big guns for her first show at MetLife Stadium in East Rutherford, New Jersey. In addition to a duet with the Weeknd on his summer hit, "Can't Feel My Face," the pop star welcomed the U.S. women's national soccer team to walk the catwalk during "Style" with their World Cup trophy. Topping it all off, Swift assembled a sizable chunk of her girl gang, including Lily Aldridge, Lena Dunham, Gigi Hadid and Hailee Steinfeld to join her for "Bad Blood."
Nick Jonas, "Jealous" in East Rutherford, NJ (Night Two)
Swift didn't disappoint her New York–area fans at her second show at MetLife. "Style" featured another array of friends including Candice Swanepoel, Lily Aldridge, Uzo Aduba, Karlie Kloss, Behati Prinsloo and Gigi Hadid; but the night's big guest was Nick Jonas, who led a bombastic rendition of his soulful pop hit, "Jealous."
Lorde, "Royals"; Jason Derulo, "Want to Want Me" in Washington, D.C.
After her star-packed New York stand, Swift kept things relatively simple in Washington, D.C. On night one, friend and pop prodigy Lorde hit the stage for "Royals," while the following night featured Jason Derulo. The R&B singer dutifully took the reins of the propulsive "Want to Want Me," getting so wrapped up in the heat of the moment his shirt mysteriously vanished by the end of the song.
Related: The Taylor Swift Inner Circle Index
Andy Grammer, "Honey, I'm Good"; Sam Hunt, "Take Your Time" in Chicago
On her 2011 Speak Now tour, Swift welcomed burgeoning blue-eyed pop singer Andy Grammer to the stage for a rendition of his breakout single, "Keep Your Head Up." Four years later, she trotted Grammer out again on her first night in Chicago for a performance of his equally infectious 2015 single, "Honey, I'm Good." The next night, Swift gave some shine to rising country crooner Sam Hunt, who parked himself next to Swift for a duet of his fetching, half-rapped ode to slow, simple love, "Take Your Time."
Walk the Moon, "Shut Up and Dance"; MKTO, "Classic" in Foxborough, MA
With "Fight Song" and "Can't Feel My Face" already under her belt, Swift continued to plow through the various tracks vying for song of the summer 2015. Walk the Moon's slow burner, "Shut Up and Dance," peaked at Number Two on the Hot 100 this July after being released in September 2014, and Swift and frontman Nicholas Petricca offered an outsized rendition of the ebullient earworm. She replicated that same energy with MKTO the following night during a sizzling performance of the duo's 2014 song-of-the-summer contender, "Classic."
Related: Taylor Swift's 10 Most Empowering Lines
Nico and Vinz, "Am I Wrong" in Vancouver
The 1989 tour rolled into Canada with Norwegian duo Nico and Vinz joining Swift on stage for their 2014 track "Am I Wrong." The song's thumping percussion and achingly triumphant hook wouldn't sound out of place in Swift's own set list, and the pop star adapted easily to the track, slinking around the stage and smiling widely as she sang with the duo.
Fetty Wap, "Trap Queen" in Seattle
The love song that warmed hearts across the world this summer was given the duet it always deserved when Swift teamed up with Fetty Wap for his beloved breakout, "Trap Queen." Swift kept the romantic vibes going later, when she walked the catwalk during "Style" with the Pacific Northwest's cutest couple, Ciara and Seattle Seahawks quarterback Russell Wilson.
Related: 45 Best Albums of the Past Year
Taylor Swift's Star-Packed '1989' Tour: Relive Every Cameo | Culture