Why TBS Has Canceled 'Full Frontal With Samantha Bee'
Full Frontal with Samantha Bee has been canceled after seven seasons, TBS has announced.
The network revealed the show would not be returning in the fall in a statement on Monday, July 25.
Why TBS Canceled 'Full Frontal With Samantha Bee'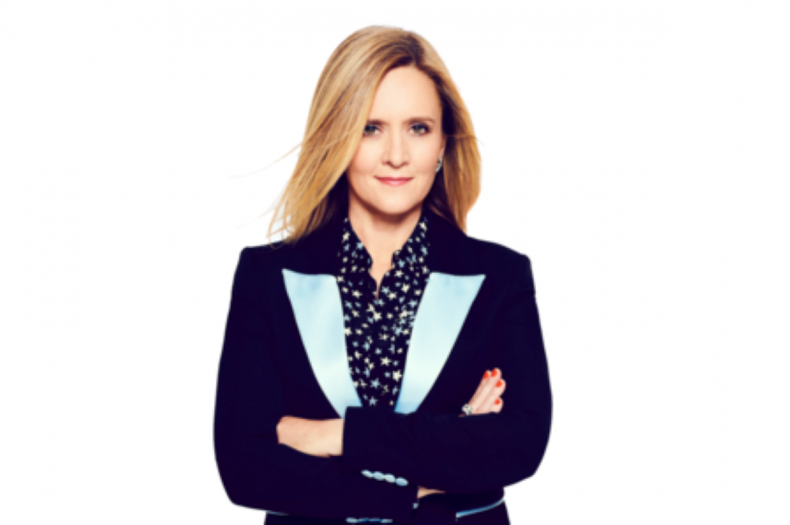 The decision to cancel Full Frontal with Samantha Bee was said to be a "difficult business-based" one made by TBS, the latest cancelation following the Warner Bros. Discovery merger.
In a statement, shared by Variety, the network said: "As we continue to shape our new programming strategy, we've made some difficult, business-based decisions.
"We are proud to have been the home to Full Frontal With Samantha Bee and thank Sam, and the rest of the Emmy-nominated team for their groundbreaking work.
"We celebrate this extraordinarily talented cast and crew and look forward to exploring new opportunities to work with them in the future."
Sharing its own statement about the cancelation with fans on Twitter, the show said: "After 7 seasons, Full Frontal with Samantha Bee will not be returning to TBS this fall.
"We're so thankful for our loyal audience, our amazing team, and that we got to annoy the right people every week—that there wasn't wrestling or baseball or a very special episode of Big Bang."
The show added: "To our loyal fans - we love you, you're very special. Go home, and go home in peace."
In a third, joking tweet the show said: "Full Frontal is leaving TBS to go spend more time with her family."
The Warner Bros. Discovery merger was completed in April 2022, and it saw Discovery purchase Warner Media from AT&T in a $43 billion deal.
Since then a number of cancelations have been made at networks, and for TBS and TNT this included axing the second season of Chad the day the new season was meant to premiere and also canceling The Big D before its premiere.
TBS and TNT also halted production on new scripted shows shortly after the Warner Bros. Discovery merger, with Variety reporting that "Warner Bros. Discovery leadership is currently evaluating the strategy" of the networks and other "TNets" like truTV.
Full Frontal with Samantha Bee began in February 2016, when the titular host went to front her own show after she'd become a rising star on The Daily Show during Jon Stewart's tenure on the Comedy Central program.
Bee quickly became one of the most prominent voices in late night television, and the show had aired more than 200 episodes prior to its cancelation.
It was nominated at the Emmys four years in a row, from 2017 to 2020, for Outstanding Variety Talk Series, and in 2021, the show was also nominated in the Outstanding Short Form Nonfiction or Reality Series category. It received a nomination in this category again in 2022.