TD Bank Down: Mobile and Online Banking Unavailable During System Update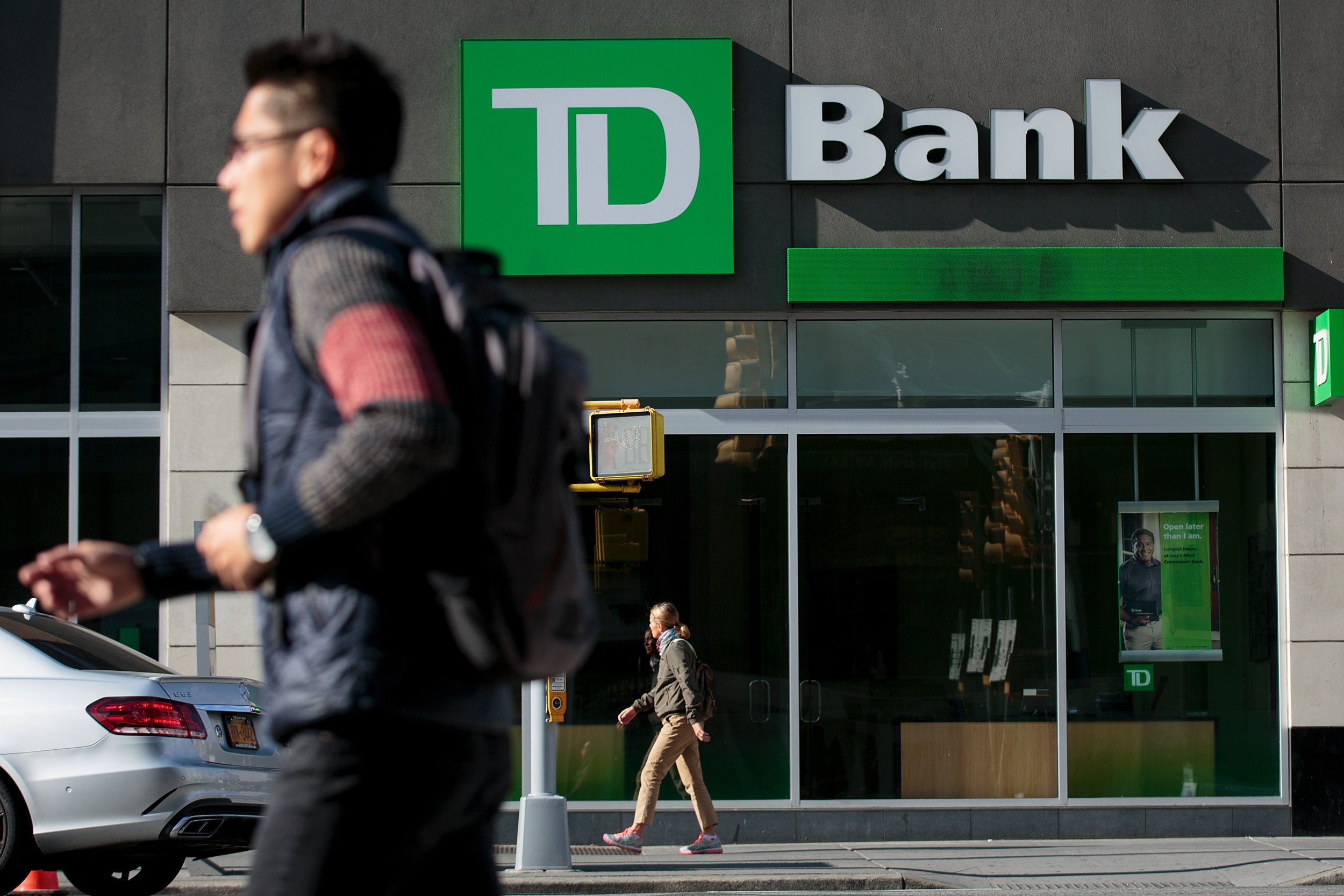 TD Bank online and mobile banking services were down for a couple of days so the bank could make necessary updates to the system.
The company announced that from midnight on Friday until 5 a.m. EST on Saturday, mobile and online banking would be unavailable for TD Bank customers. Beginning around 5:00 a.m. EST on Saturday, users would be able to check their current balance online and through the mobile application. However, no actions could be taken with regard to a customer's banking.
Ahead of the downtime, TD Bank warned customers to get their mobile and online banking finished before 11:00 p.m. EST on Friday. Any transactions that weren't completed online or through the app before the deadline would have to wait until Monday.
However, that didn't mean that TD Bank customers were unable to do any banking over the weekend. Customers who needed to transfer money, make a deposit, pay bills or conduct any other banking business could do so in a store or over the phone. TD Bank has more than1,200 locations nationwide and hours vary by store, but on Saturdays, many stores open at 9:00 a.m. local time and close around 2:00 p.m. or 3:00 p.m. Stores generally open at 11:00 a.m. local time on Sundays.
On Monday, mobile and online banking was scheduled to be back up and running. Newsweek reached out to TD Bank but did not receive a response in time for publication.
The downtime also affected those businesses who use TD Bank for their finances and the financial institution offered recommendations as to how they wouldn't be affected. TD Bank suggested businesses approve pending ACH or wire transfers before February 22 and plan ahead for the downtime.
Beginning on Monday, BusinessDirect customers would access their accounts through TD Bank online banking and the mobile app the same way people do for their personal banking.
Ahead of the transition, TD Bank advised businesses to know their ID and password because they'll need it when they log into the new system. Then, on Monday, businesses should log on to their accounts through online banking because the "BusinessDirect" login button would no longer be on the homepage.
Along with putting information about the planned downtime on the website, TD Bank also notified customers of the upcoming inconvenience via email on Friday.