Tea Party Beats Cantor in Primary Upset No One Saw Coming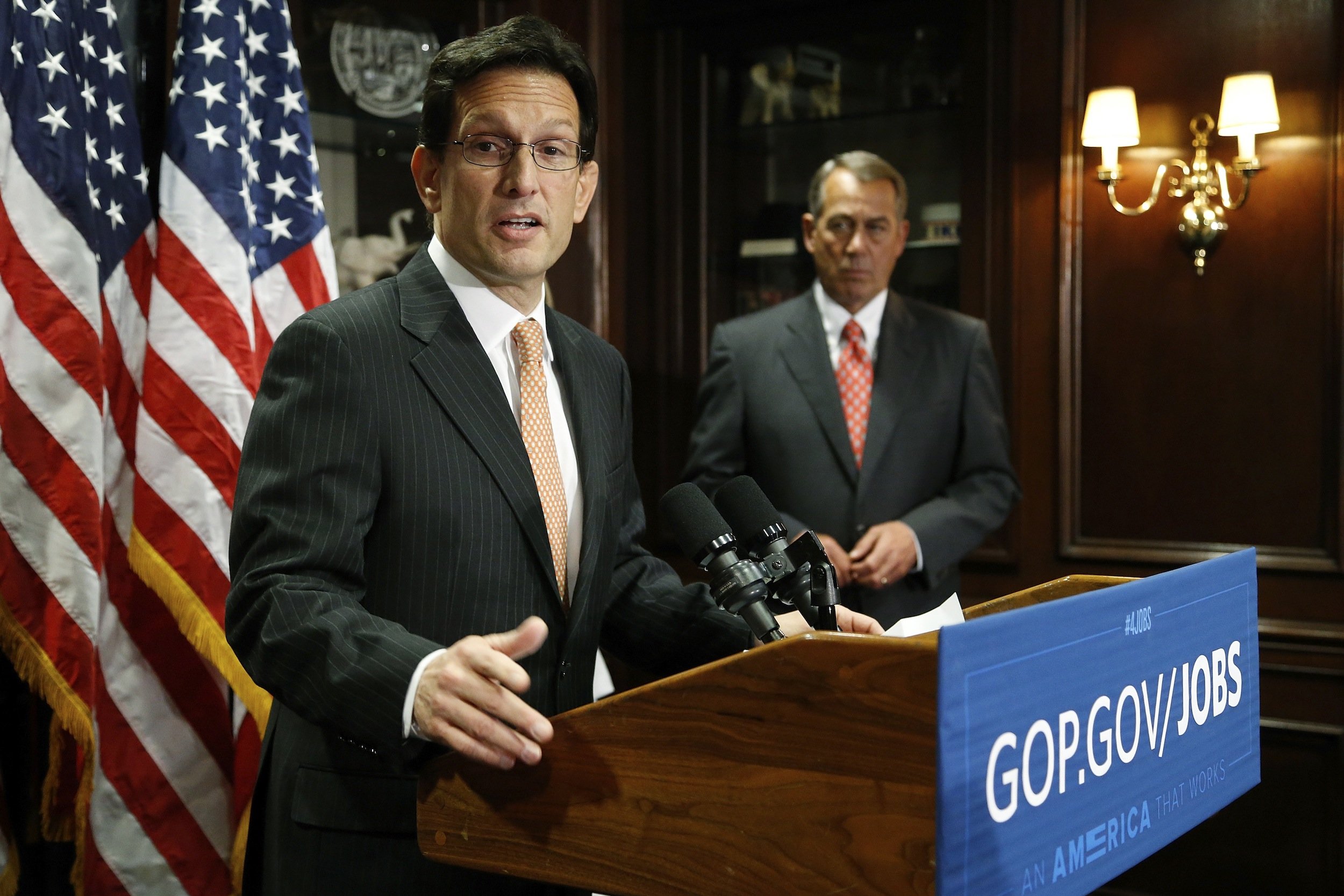 WASHINGTON (Reuters) - House Majority Leader Eric Cantor of Virginia lost to a Tea Party challenger on Tuesday in a stunning Republican primary upset that sent shockwaves through Congress and gave the conservative Tea Party movement the biggest victory in its four-year history.
Cantor, the No. 2 Republican in the House of Representatives, was easily beaten by college economics professor David Brat, CNN projected. With nearly 90 percent of votes counted, Brat had 56 percent to Cantor's 44 percent.
Brat, a political newcomer who teaches at Randolph-Macon College, had argued Cantor was not conservative enough and accused the seven-term incumbent of betraying conservative values on spending, the national debt and immigration.
Cantor had been seen by many as an eventual successor to House Speaker John Boehner, and his loss is certain to unsettle members of both parties already nervous about the depth of anger toward Congress among voters.
Cantor had spent more than $5 million to head off the challenge from Brat, who spent about $122,000, according to the Center for Responsive Politics.
But Brat repeatedly attacked Cantor for voting to raise the debt ceiling and accused him of supporting some immigration reform principles. In response, Cantor had sent voters a mailer boasting of his role in trying to kill a House immigration bill that would have offered what he called amnesty to undocumented workers.
The victory followed a string of primary losses by Tea Party candidates this year to candidates backed by the Republican establishment.
The race was the highlight of voting in five states on Tuesday. South Carolina, Maine, Nevada and North Dakota were also selecting candidates for the Nov. 4 midterm elections.
U.S. Senator Lindsey Graham of South Carolina also faced a Tea Party challenge on Tuesday. Graham was expected to beat a crowded field of six challengers who had accused him of not being conservative enough.