Teacher Accused of Forcing Students to Drown Raccoons During Class
A high school teacher in Ocala, Florida, has been put on paid administrative leave after a student claimed he forced pupils to help drown two raccoons and an opossum during class and shared video of the incident.
The footage leaked by the Forest High School student appears to show one of the raccoons in a wire trap being dunked into a large garbage bin being filled with water by people who appear to be students.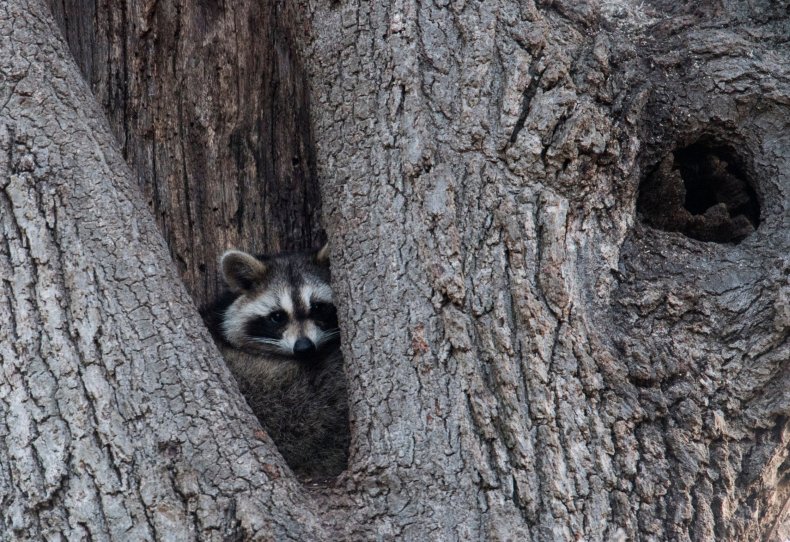 Speaking with ABC affiliate WFTV, the student, who did not wish to be named, said he was crying and angry after the sixth period agricultural science class on Monday. He said some of his peers had suffered nightmares after the experience.
The student said the animals had killed several chickens that the school was raising in a shed behind the building and said the teacher made students join in drowning the animals.
He added that the teacher had asked students not to record the drownings, but several students did so anyway.
Marion County Public Schools told Newsweek that the school district is investigating the incident and said the teacher involved has been placed on paid leave as of Tuesday afternoon, as per "standard procedure any time an employee is accused."
"While law enforcement tells us the teacher did not do anything illegal, his actions before students are certainly questionable," school board spokesman Kevin Christian said.
"Until our investigation is complete, I cannot share further details," he added.
The Florida Fish and Wildlife Conservation Commission told Newsweek it is investigating "an incident" that occurred at Forest High School in Marion County involving at least one raccoon and an opossum.
The incident is alleged to have happened at the same high school where a student was left wounded in a shooting last month.
The suspect in the shooting, another student, was arrested shortly after the incident, which occurred as students were preparing to walk out as part of a national protest against gun violence in the wake of the Parkland, Florida, school shooting.
This article has been updated with a statement from Marion County Public Schools.