Teacher Accused of Raping Boy Out on Bail as Police Look for Other Victims
Krystal Jackson, a teacher recently arrested for allegedly having sex with a 14-year-old male student, has reportedly been released from jail on bond. Legal authorities continue to investigate whether she had sexual contact with other underage students.
Detectives with the Fresno County Sheriff's Office Sex Crimes Unit arrested the 39-year-old teacher last Friday. The detectives filed four sex crime charges against her and placed her in jail. On Saturday, she paid her $365,000 bail fee and was released, the Fresno County Sheriff's Office told Newsweek.
Jackson's arraignment has been scheduled for November 9, the office added. At the court hearing, she'll enter a plea for the charges against her.
The unnamed boy allegedly met with Jackson once a week for independent study at Dunlap Leadership Academy in Dunlap, California. The boy was a student at Mountain View School in Reedley, California. Reedley is about 28 miles southwest of Dunlap.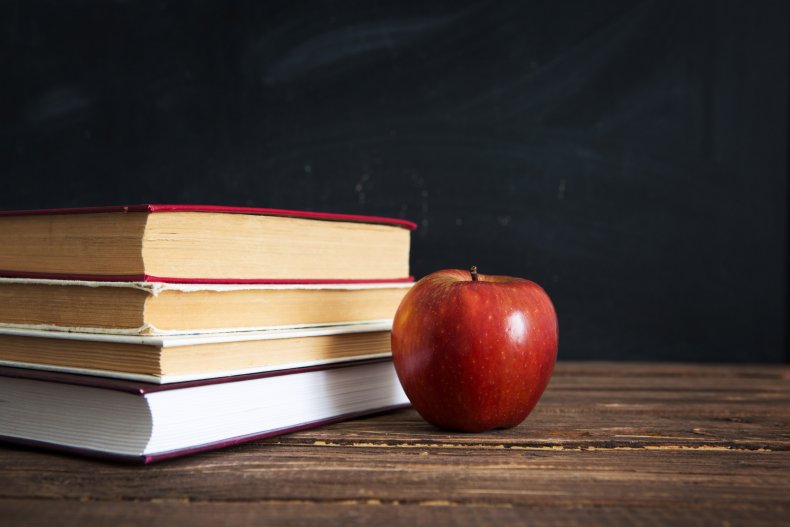 Investigators said that Jackson repeatedly had sex with the student at the academy. Deputies and the Central California Internet Crimes Against Children (ICAC) Task Force began investigating her after receiving a tip about her alleged crimes.
Deputies charged Jackson with four counts of rape, along with single counts of continuous sex abuse of a child, oral copulation with a child, lewd acts with a child, communicating with a child to commit a felony and meeting with a child for lewd purposes.
The sheriff's office told Newsweek that it had not yet publicly stated whether it suspects Jackson of having had sexual contact with any other underage people. The office's investigation remains ongoing. It has asked the public to contact it with any additional information.
Anti-transgender activists have claimed that Krystal is transgender because she didn't look sufficiently feminine in her recent mugshot, the news site LGBTQ Nation reported. No statements from police reports or other media outlets support this claim.
Such activists have long claimed that transgender individuals sexually prey on children. This alleged predation has been used to justify laws banning trans individuals from public restrooms, locker rooms and other gendered spaces.
Police and school officials told Time magazine said there is no correlation between transgender access of those spaces and increased reports of sexual assault. In fact, transgender people are over four times more likely than cisgender people to be victims of violent crime, including sexual assault, The Williams Institute said in a March 2021 study.
Legal authorities reported 52,336 male rape and sexual assault victims in 2019, according to Statista, a German company specializing in market and consumer data.
Approximately 94 percent of male statutory rape victims had female rapists, according to an August 2005 bulletin from the U.S. Department of Justice's Office of Juvenile Justice and Delinquency Prevention.