Teacher Admits to Feeding Cupcakes Containing Husband's Sperm to Students
A former Louisiana teacher who admitted to lacing cupcakes with her husband's sperm and feeding it to schoolchildren, among a slew of other child sex crimes, is being sentenced today. She is expected to receive 41 years in prison.
On Monday Cynthia Perkins, 36, pleaded guilty to second-degree rape, production of child pornography, and conspiracy mingling of harmful substances. She was reportedly a former teacher at Westside Junior High School in Livingston Parish.
"Today, Cynthia Perkins admitted to her crimes and pled guilty in court," Louisiana Attorney General Jeff Landry said in a February 14 statement. "She not only waived any right to appeal, and attempt to avoid conviction, but she also spared the victims from reliving her horrific crimes during this particular trial. Today's conviction is in the best interest of our victims and justice."
Landry added that his office "looks forward" to holding Perkins' husband, Dennis Perkins, 46, accountable for his crimes. The Livingston Parish News reported that Cynthia Perkins's plea involved the dismissal of 68 other charges in exchange for testifying against Dennis Perkins. The pair were jointly indicted on 150 criminal charges.
The Rape, Abuse & Incest National Network, or RAINN, is the nation's largest anti-sexual violence organization. The organization said that every nine minutes child protective services agencies substantiate, or find evidence for, claims of child sexual abuse. In 2016, the number of claims totaled 57,329 children. Of all victims under 18 years, two of three children are between the ages of 12 and 17.
The Centers for Disease Control and Prevention said that about one in four girls and one in 13 boys experience child sexual abuse at some point during childhood. About 91 percent of cases involve someone the child or the child's family knows.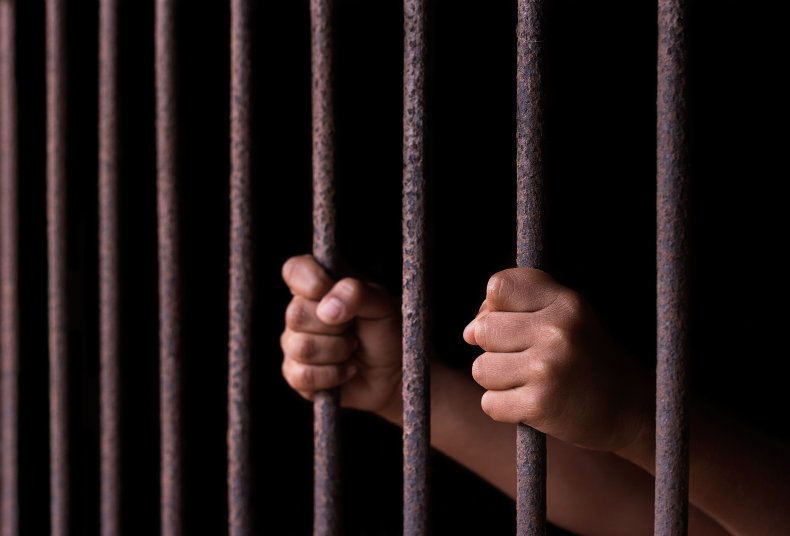 She filed for divorce from him when they were both arrested and charged. The Denham Springs couple was arrested in October 2019 and also charged with two counts of first-degree rape and 60 counts of producing porn involving a juvenile under the age of 13.
The pair was also charged with three counts of possession of pornography involving a juvenile under the age of 13, two counts of video voyeurism, and two counts of obscenity.
Dennis Perkins, reportedly a former sheriff's deputy and SWAT team commander in Livingston Parish, was fired following his initial arrest. Cynthia Perkins resigned from her position at the same time.
The Livingston Parish News reported that the pair were originally set to stand trial as co-defendants, but the judge in the case ruled in favor of a severance last June. The decision was then upheld by the Louisiana Supreme Court in December.
Perkins reportedly decided to take the plea "hours before jury selection." Her attorney, as quoted in the Livingston Parish News, called the decision "the best possible outcome" due to the amount of local and national attention the charges received.
"We weighed all the options and available information, and considering the circumstances...we really feel as though this was the best decision," Spokes said. "Cynthia decided this was in her best interest. She feels a lot of remorse over what's happened. We side with her when she says this was the best decision she could make at this time."
Attorney Barry Milligan of the Louisiana Attorney General's Office told the publication that Cynthia Perkins' guilty plea "will enable the family of the juvenile victim to get justice without having to go through a trial."
Both were ultimately arrested due to a tip from the National Center for Missing and Exploited Children regarding the possible possession and distribution of child pornography, the attorney general's office said. A joint investigation involving the Louisiana Bureau of Investigation, Louisiana State Police and the Livingston Parish Sheriff's Office led to the arrests.
Newsweek reached out to the attorney general's office for comment.