Teacher's Aide Brought Gun to School for Students with Developmental Disabilities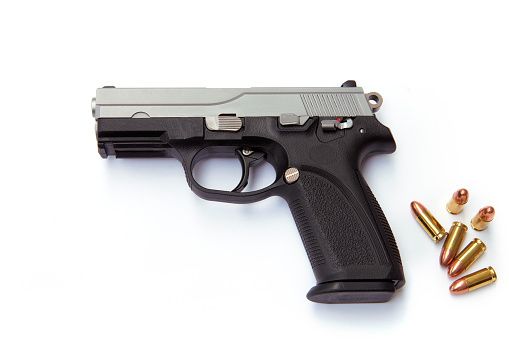 A teacher's aide in New York was arrested after she brought a gun into a school that teaches students with developmental disabilities.
Gillian Jeffords, 24, was arrested on Wednesday after she brought in a gun to Jesse J. Kaplan School in West Nyack, New York, a school that teaches developmentally challenged students from the ages of 5 to 21, WCBS-TV New York reported.
According to a statement from the Clarkstown Police Department posted to Facebook, the department received a call at around 9 a.m. on Wednesday that a staff member at the school noticed a handgun in Jeffords' bag, which was in a staff closet. The school was placed on lockdown.
"At no point was this weapon displayed or used in a threatening manner by the teacher's aide. The teacher's aide was transported to police headquarters for further investigation," the department wrote in their statement.
Many of the students were on their way to school when the school was placed on lockdown, according to The Journal News. Jeffords never made any threats to the school before and it is still unclear why she brought the weapon to the school.
"Clarkstown Police secured the weapon and have questioned the employee, and removed her from the campus. Students and staff are safe. The safety and welfare of our Rockland BOCES community is always our top priority," the school wrote in a statement on its website.
Director of Communications and Governmental Relations Scott Salato of Rockland BOCES told Newsweek that the executive board administrators at BOCES made the decision to terminate Jeffords' employment at the school. Salato said Jeffords was employed by the district in September 2017 and that the school did not suspect she would bring a gun to work.
"There was nothing alarming about her that the administration knew about the woman. She was a relatively new employee to the BOCES family and there was nothing that alarmed students, parents or staff members," Salato said.
Salato said staff members acted accordingly to the incident and said the school district takes the incident very seriously.
"Due to where we are today in our national environment with these incidents, we take this very seriously," said Salato. "We want to provide our staff and students with a safe learning environment."
Jeffords was charged with a felony of criminal possession of a weapon on school grounds. She has a full-carry firearms permit in Pennsylvania and New York, but police said her licenses have been confiscated and will be reviewed by a judge.
The department said Jeffords was released and will return to Clarkstown Criminal Court in May.