Teacher Allegedly Approved Students' Deportation Board-Game Group Project Assignment
A teacher at a middle school in California allegedly approved a group of students to create a deportation board game.
Jake Hull, a 12-year-old who attends Cesar Chavez Middle School in Oceanside, California, told the The San Diego Union-Tribune he and some of his classmates were given a group assignment to create a board game. His teacher allegedly approved the group's board game theme "border crossing" before they came up with a design for the assignment.
The goal of the "Deportation Time" game is to be the first player to cross the border into the U.S. and reach the American flag, according to The San Diego Union-Tribune. Those who play the game can deport one another by rolling the dice, according to the publication.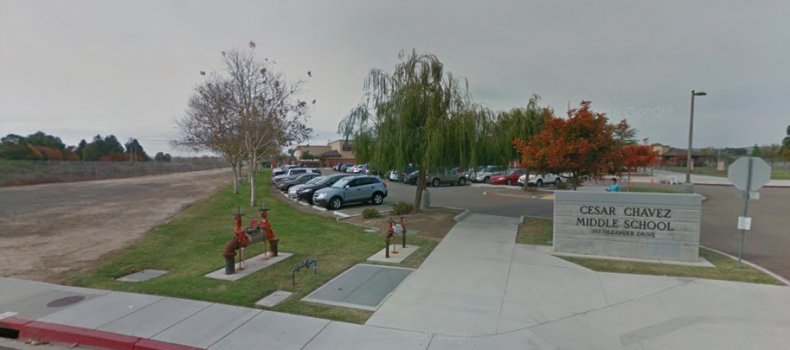 "I said, 'We should do something like Mario Kart,'" Hull told The San Diego Union-Tribune. "I don't think we should do this."
Hull told The San Diego Union-Tribune he had received the assignment back without a grade for it on Thursday. Christina Santiago, a parent of a student at the middle school, told KNSD that her son had told his teacher the project was racist, but the teacher approved the assignment anyway.
"This type of game is humiliating," Santiago told the news station.
Newsweek reached out to the Oceanside Unified School District and Superintendent Julie Vitale for comment on the incident but did not hear back in time for publication. In a statement to The San Diego Union-Tribune, Vitale told the publication the principal of the middle school has reached out to parents of the group involved with making the board game.
"While their intention may have been to leverage a current event, we believe it is our responsibility as educators to help them understand that the theme is potentially painful and hurtful to many people," the statement read. "We will be using this opportunity to help the students learn that words must be measured very carefully for unintended consequences—an important life lesson."
In April, a Republican candidate in Georgia's gubernatorial race promoted a fake bus tour that would send undocumented immigrants "back to where they came from." Georgia Senator Michael Williams, the former co-chair of President Donald Trump's campaign in Georgia, said he wanted to send undocumented immigrants "back to where they came from."
"We're going to implement my 287(g) deportation plan that is going fill this bus with illegals to send them back to where they came from," said Williams. "We're not just going to track them and watch them roam around our state, we're going to put them on this bus and send them home."