Google Doodle Teacher Appreciation Week 2019 Honors Teacher of the Year Rodney Robinson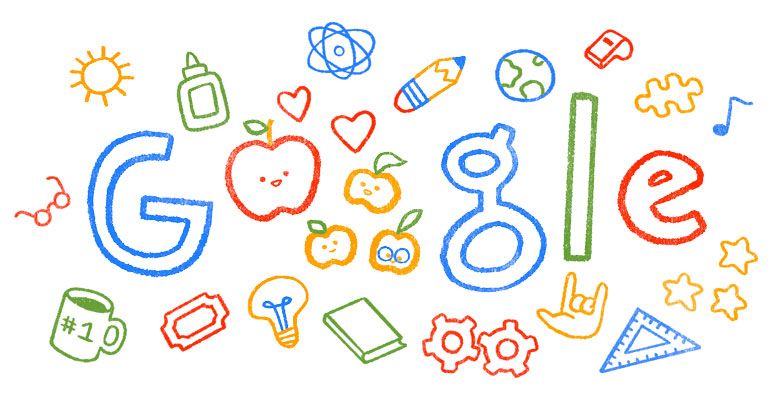 Google released a Doodle for Teacher Appreciation Week 2019 on Monday to honor teachers countrywide. Fifty-seven teachers visited Google in January to help work on the Doodle, creating a theme of "A day in the life of a teacher."
The Doodle features items commonly found in the classroom: a globe, books, apples and, of course, a mug of coffee. The state teachers of the year made their own individual Doodles and explained their reasoning behind them before Google combined the concepts they suggested.
Google said it would be celebrating the "classroom heroes supporting their students every day." Whether or not there were more Doodles in store for the week was unclear.
Rodney Robinson, named Teacher of the Year 2019, explained what he learned in the classroom and the experiences he'd had helping to create the Doodle. Robinson said his mother, Sylvia, was his inspiration to become a teacher 19 years ago.
Robinson, who teaches at a juvenile detention facility in Virginia, decided to put his students at the forefront of his design. "When I thought about a day in my own life, my students—whose stories aren't often told—rose to the forefront," he told Google.
He made his Doodle with the success and healing of his students in mind. "In my Doodle, I drew some jail bars to represent detention, paired with a library book and couch to represent an opportunity for education, therapy, and healing. Finally, I drew a person flying away looking healed, educated, and happy," he told Google.
Robinson said his time at Google with the other teachers from around the country was one of the most memorable moments of his entire teaching career.
In 1980, Congress officially declared May 7 as National Teacher Day. The only catch was it was only declared for that one year. It wasn't until 1985 that the day was changed to the Tuesday during the first full week of May, according to the National Education Association.
This week, people are encouraged to thank the teachers in their lives for all the work they do, and to wear the color red on Wednesday in support of education.