Teacher Appreciation Week Google Doodle Honors Educators in Homepage Inspired by State Teachers of the Year 2020
To mark the start of Teachers Appreciation Week, today's (May 4, 2020) Google Doodle is dedicated to all the people who educate Americans.
According to Google's Doodle webpage, the artwork is to honor people who continue to work tirelessly to "shape our future generations, even in the midst of the unprecedented COVID-19 pandemic." The Doodle was created by Kevin Laughlin, who collaborated with the 54 State Teachers of the Year 2020.
The award-winning teachers visited the Google HQ in February 2020 and created their own Google Doodle. Laughlin then combined the designs to create his own take.
Speaking about creating the Google Doodle, Laughlin says: "I know from firsthand experience how much of a positive impact a teacher can have on a young person's life. I can't express how happy I am to have had the opportunity to be a part of the Teacher Appreciation project this year.
"When I met these teachers on campus in February, I was so inspired by their love of teaching and dedication to their students, which I felt each minute I spent with them," he continues. "As they presented their own Doodle designs, they shared anecdotes about their classrooms, advocated for their students, and spoke passionately about educational equity.
Teachers Appreciation Week takes place annually in the first full week of May, which this year falls on May 4 through to May 8. National Teachers Day takes place on the first Tuesday of the first full week of May—this year it takes place on May 5, 2020.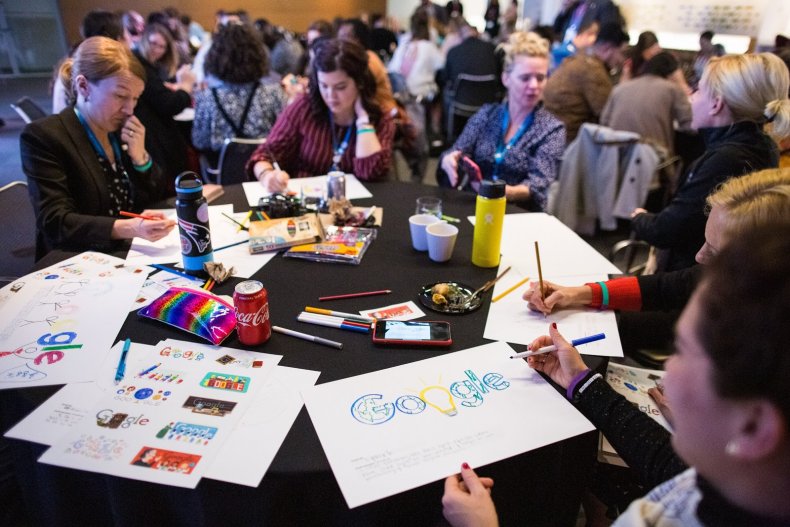 In the U.S. there are an estimated 3.2 million full-time education teachers in public schools and 0.5 million private school teachers, according to the National Center of Educational Statistics (NCES). Based on figures from the 2011 to 2012 school year, the average class size was 21.2 pupils for public elementary schools and 26.8 pupils for public secondary schools—data from 2015 provided by NCES shows that the public school pupil to teacher ratio increased from 15.3 in 2008 to 16.0.
Today, due to the coronavirus outbreak, many teachers have found themselves adjusting from classroom teaching to online distance education. Unions such as the American Federation of Teachers are supporting these professionals by providing free online resources but also creating a roadmap for schools reopening safely during the outbreak.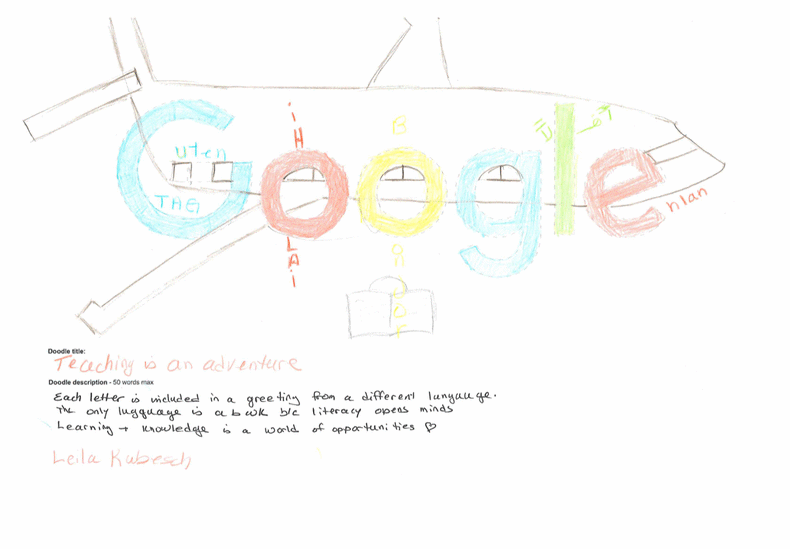 Speaking about the contribution teaching professionals make to America, doodler Kevin Laughlin says: "I am glad to see their work represented in the final Doodle on Google's homepage today celebrating these often unsung heroes.
"To every teacher, thank you times infinity!"