Teacher Arrested After Allegedly 'Striking' Autistic Elementary Student
A teacher is facing serious repercussions after she allegedly struck an autistic student at a Florida elementary school.
Candice Bartell, 53, of Melbourne, faces one felony charge of child abuse without great bodily harm due to alleged behavior against a student at Roosevelt Elementary School.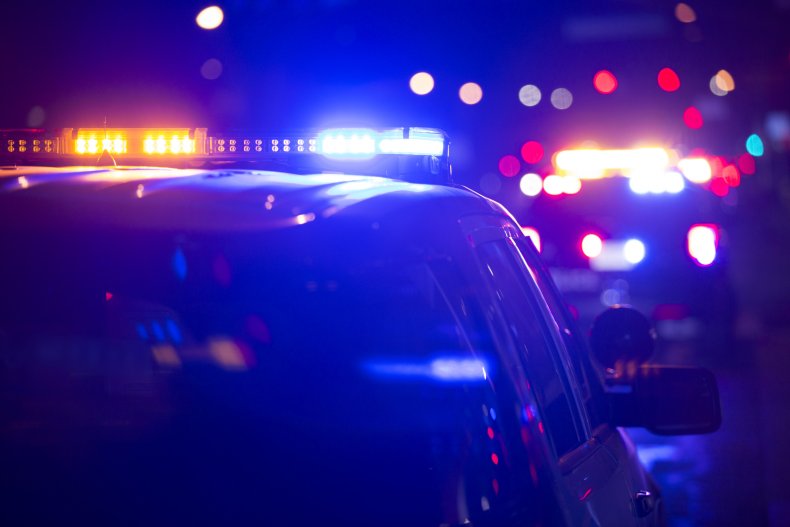 According to an arrest report obtained by Newsweek, the Cocoa Beach Police Department was notified that surveillance video reportedly captured Bartell "striking" the autistic student of unknown age in the face.
Bartell reportedly attempted to open a door to one of the school's classrooms. The victim was standing off to the right of the teacher but close behind her.
"The defendant is seen using her left hand, bringing around and striking the student on the face in the area of her nose," the police report states. "The student can be seen jumping back and holding her face after the incident."
The student, who was in Bartell's care at the time, was reportedly not injured from the physical contact.
A study published in June 2020 in the International Journal of Environmental Research and Public Health analyzed teacher harassment victimization of adolescents with a high-functioning autism spectrum disorder.
Of the 219 adolescent participants, 26 reported being harassed based on self-reports or parent reports. Victims of teacher harassment exhibited more severe social communication deficits and oppositional defiant disorder symptoms than nonvictims, per the study said. Additionally, adolescents displayed more severe depression and anxiety and were more likely to have suicidality.
Another study, published by the Vanderbilt University Medical Center in February 2019, analyzed 11 Middle Tennessee counties and found that children with autism spectrum disorder were nearly 2 1/2 times more likely than children without autism to be reported to the Child Abuse Hotline by age 8.
During a post-Miranda interview between Cocoa Beach Police and Bartell, she reportedly told an officer "that it was a playful tap and something she did often" as a way of showing affection when said student was happy or excited.
When officers spoke with other school staff, they were reportedly advised that such procedures do not show affection and that all school personnel know not to touch students on the face.
It also became known that the victim who was struck has trouble communicating. Police later spoke with the victim's father, who reportedly clarified that when his daughter is joyful or excited, she doesn't want her face touched as "her hands will twitch as she is continually trying to snap her fingers."
When the victim's father was shown the surveillance footage, he was reportedly "shocked" that a teacher would touch a student in this type of manner, adding that his daughter's nervousness or fright likely caused her to jump away from the startling contact.
Newsweek reached out to both Roosevelt Elementary School, as well as Brevard Public Schools Superintendent Mark Mullins, for comment but did not hear back in time for publication.
National autism rates have risen over time, often contributing to more people being aware of the disorder and being privy to the services available to treat it. According to a Centers for Disease Control and Prevention analysis, in 2016 children at age 8 were diagnosed with autism 1 in 54 times.
By 2018, that same age group was diagnosed 1 in 44 times. Also, children by the age of four were 50 percent less likely to be diagnosed with autism in 2014 than in 2018.