Teacher Was Doing Drugs In A Classroom As Students Caught Her On Video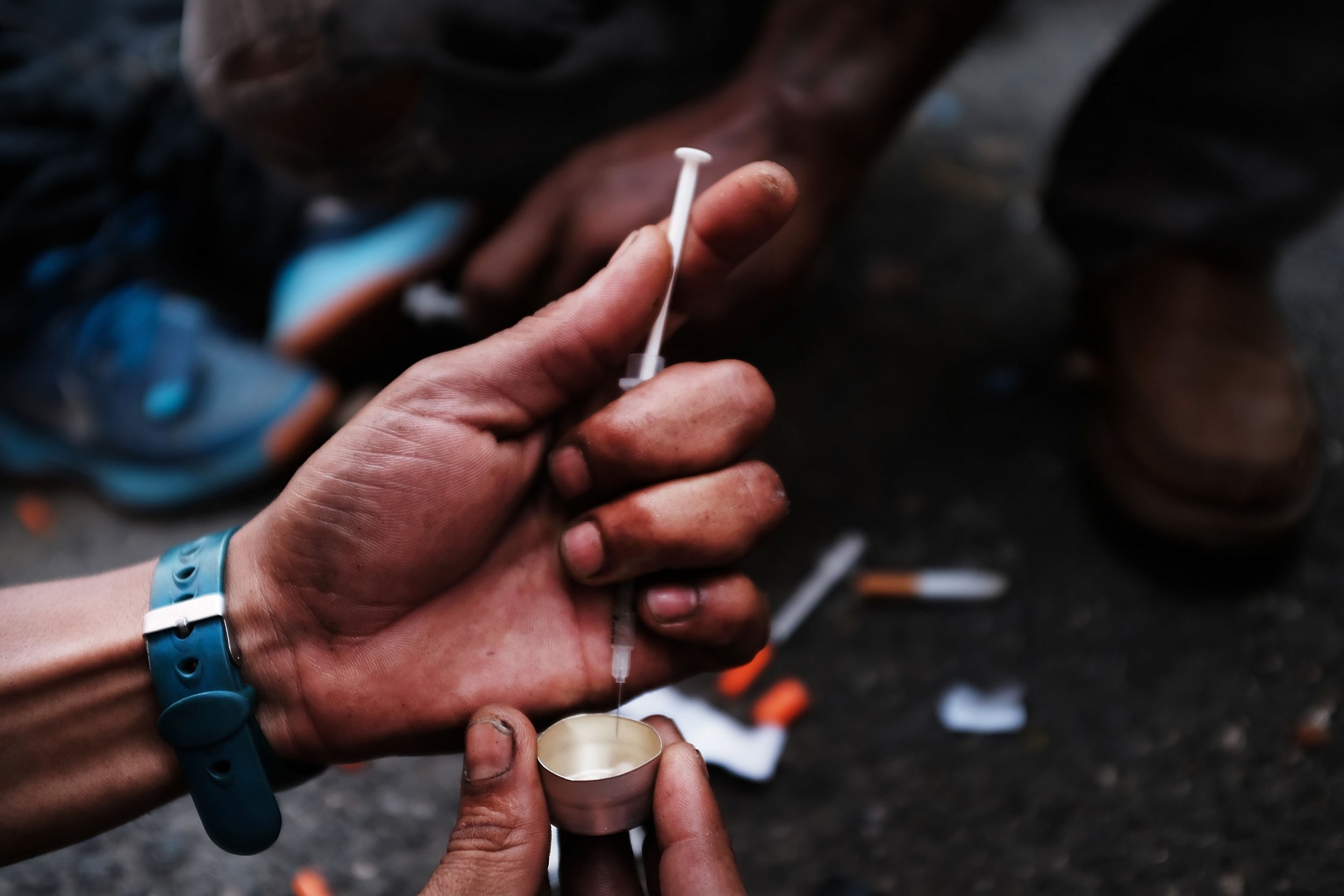 Police arrested an Indiana high school teacher Wednesday after her students caught her on video using what they say was cocaine in a classroom.
The 24-year-old teacher, Samantha Cox, is seen in the video acting strangely in an empty classroom early Wednesday morning.
"She's in the corner, hiding with a chair and a book and what appears to be cocaine, putting it into lines," Will Rogers, a student, told WGN9.
Soon after recording the teacher, students notified administrators and Cox was taken from the school in handcuffs. Authorities plan on charging her with possession of a controlled substance and drug paraphernalia.
While conducting their investigation, Police told The Northwest Indiana Times that they suspected the teacher had a "mixture of cocaine and heroin."
Police said the students did the right thing by reporting their teacher.
"School officials and police want to recognize and praise the student witness that brought this information to the principal very quickly," the police said in a statement. "Their actions showed a tremendous amount of fortitude and integrity."
Students quickly shared the video of their teacher online where it spread throughout the school and community. Parents received a robocall from the school district informing them that authorities had taken immediate action against Cox.
"What I would tell you is that the school received information, worked cooperatively with St. John and Dyer police, and responded to the situation swiftly," Lake Central Superintendent Larry Veracco told the Times.
A similar incident occurred in Oklahoma, where a second-grade teacher was arrested at the Holmes Park Elementary in May. Local authorities arrested Megan Nicole Sloan after she left her Facebook page open, which revealed details of her heroin habit and how she planned on pawning school items.
Police discovered 40 syringes inside her purse, according to News On 6, which tested positive for methamphetamine and black tar heroin. Authorities said that the teacher admitted to taking two iPads from the school along with field trip money so that she could support her drug habit.
Last week, police arrested a high school special education teacher, Monica W. Snee, in Maryland and charged her with possessing controlled substances with the intent to distribute. Authorities stumbled upon 100 capsules of heroin and prescription drugs in her car.
It is still unclear whether Snee was selling drugs to students on school property, according to police.