Teacher Caught on Video Ranting About Students Being 'Vectors of Disease'
A professor at a Michigan university was seen in an introductory video for one of his classes repeatedly using profanities, saying that he randomly assigns grades before the first day of class and calling students "vectors of disease."
Ferris State University said that Barry Mehler, a professor of humanities at the school, had been placed on leave while they conduct an investigation into his conduct, WDIV-TV reported.
In the 14-minute video, which was posted on the professor's YouTube channel and had garnered more than 216,000 views as of Friday morning, Mehler initially appeared on camera wearing an astronaut helmet with a face mask underneath.
He removed the mask and helmet and began to comment on the dangers and impact of the coronavirus.
"I don't know whether you people have noticed it's dangerous to breathe the air. Many of your experts are advising wearing masks because there's a deadly virus spreading around the planet. Your civilization is collapsing, and life on your planet is going extinct. Maybe you just didn't notice, but the level of suffering on this planet is going through the roof," he said.
Mehler then explained that he planned to wear the helmet when in-person classes commence to protect himself from COVID-19, and said that he doesn't "want to be anywhere near" his students.
"You people are just vectors of disease to me," Mehler said, adding that if students want to talk with him they should do so over Zoom.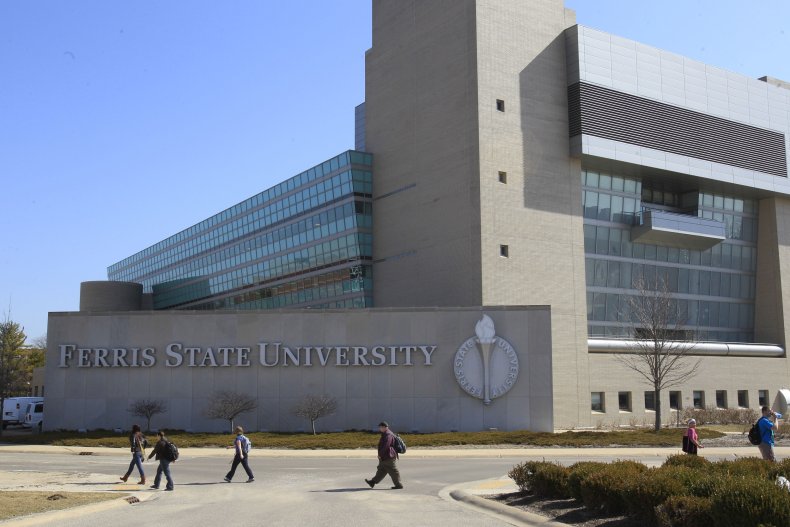 He goes on to talk about how he grades his class.
"Well, let me set your mind at ease about that. You don't have a thing to worry about because there's absolutely nothing you can do. You have no control over your grade," he said.
Instead, his grading system is based on the Calvinist doctrine of predestination, Mehler said.
"I figured if it was good enough for Americans, good enough for me. The Indians didn't lose because they failed. They tried everything and nothing worked....It's all predestination, and you all are predestined to lose just like the Indians," he said.
He used profanity to refer to his students, and said that none of them "are good enough to earn an A in my class."
"So, I randomly assign grades before the first day of class....I don't even want to know your name. I just look at the number and I assign a grade. That is how predestination works," Mehler said, adding that students should take any complaints "to God."
But he later told his students that "everything you need to earn an A" is available on a class website.
Mehler also decried the school's decision to require professors to teach in person, noting that he will turn 75 in March, giving him a heightened risk of death from COVID-19. He implored the students to decide not to attend classes in person, saying that his lessons are designed to be taught remotely and he will not be taking questions from students because he'll be wearing his helmet.
"Enjoy the show. I'll be there regularly because I have no choice. You, on the other hand, have a choice," he said.
University President David Eisler said Thursday that he was "shocked and appalled" by Mehler's video, WDIV-TV reported.
"It is profane, offensive and disturbing and in no way reflects our university or its values," Eisler said.
Mehler's teacher profile on the Ferris State website said that his field of expertise "includes the history of science, eugenics, racism and science, and genocide and science."
Newsweek has reached out to Mehler for comment.