Teacher Convicted of Killing Man He Met for Sex to Live Out 'Cannibalism Fantasies'
A Berlin teacher was convicted Friday for the 2020 murder of a mechanic that the court states was part of his "cannibalism fantasies."
Stefan R., a Berlin math and chemistry teacher, was found guilty of cannibalism, murder and a charge of disturbing the peace of the dead. Due to the "particularly grave" charges, he will not be entitled to Germany's custom of automatic parole after 15 years.
The secondary teacher met the 43-year-old mechanic, Stefan Trogisch, on an online dating portal. They agreed to meet for sex at Stefan R.'s apartment in Berlin. Trogisch was then allegedly sedated with drugs by Stefan R., who then slit Trogisch's throat and cut off his genitals.
Prosecutors said Stefan R. cut off Trogisch's genitals with the intention of consuming them, although it was not established in the trial if he carried out those intentions.
Prosecutors said Stefan R. proceeded to cut Trogisch's corpse into pieces and scattered them across the northeastern Pankow district in Berlin. He was also later discovered to have been in multiple cannibalism forums on the darknet.
The mechanic was reported missing by his roommates on Sept. 5, 2020, and police spent weeks looking for him. Walkers in a Berlin Forest found bones on Nov. 8, 2020 and reported them to police. Sniffer dogs used in the investigation alluded to Stefan R. He was arrested on Nov. 18 and charges were filed against him in May 2021.
"What you did was inhuman," Presiding Judge Matthias Schertz told Stefan R. during the trial.
The defendant had been in cannibalism forums online and investigators later found a bone saw and special knives at his apartment.
Stefan R. disputed the charges, claiming he found Trogisch dead on the couch after he spent the night and hadn't called ambulance or police "because it would have come out that I am homosexual." He has sought an acquittal in the case.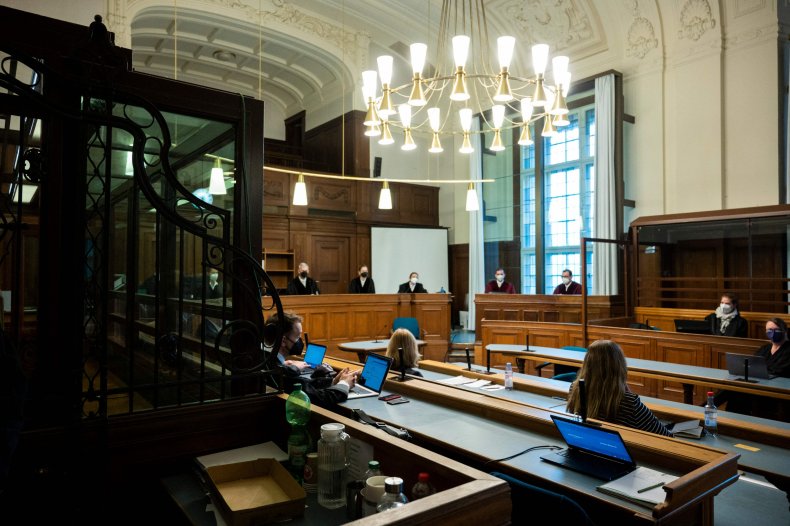 The case isn't the first in Germany involving alleged cannibalism, or fantasies involving it.
In 2006, a German court convicted Armin Meiwes of murder and disturbing the peace of the dead for killing and eating a man he had met online. Meiwes is currently serving a life sentence.
A German police officer was convicted of murder in 2015 for killing a man he met in an internet chat forum devoted to cannibalism. Prosecutors said the victim had fantasized about being eaten, but there was no evidence the suspect actually did so.
The Associated Press contributed to this report.