Teacher Fed Puppy To Snapping Turtle In Front Of Students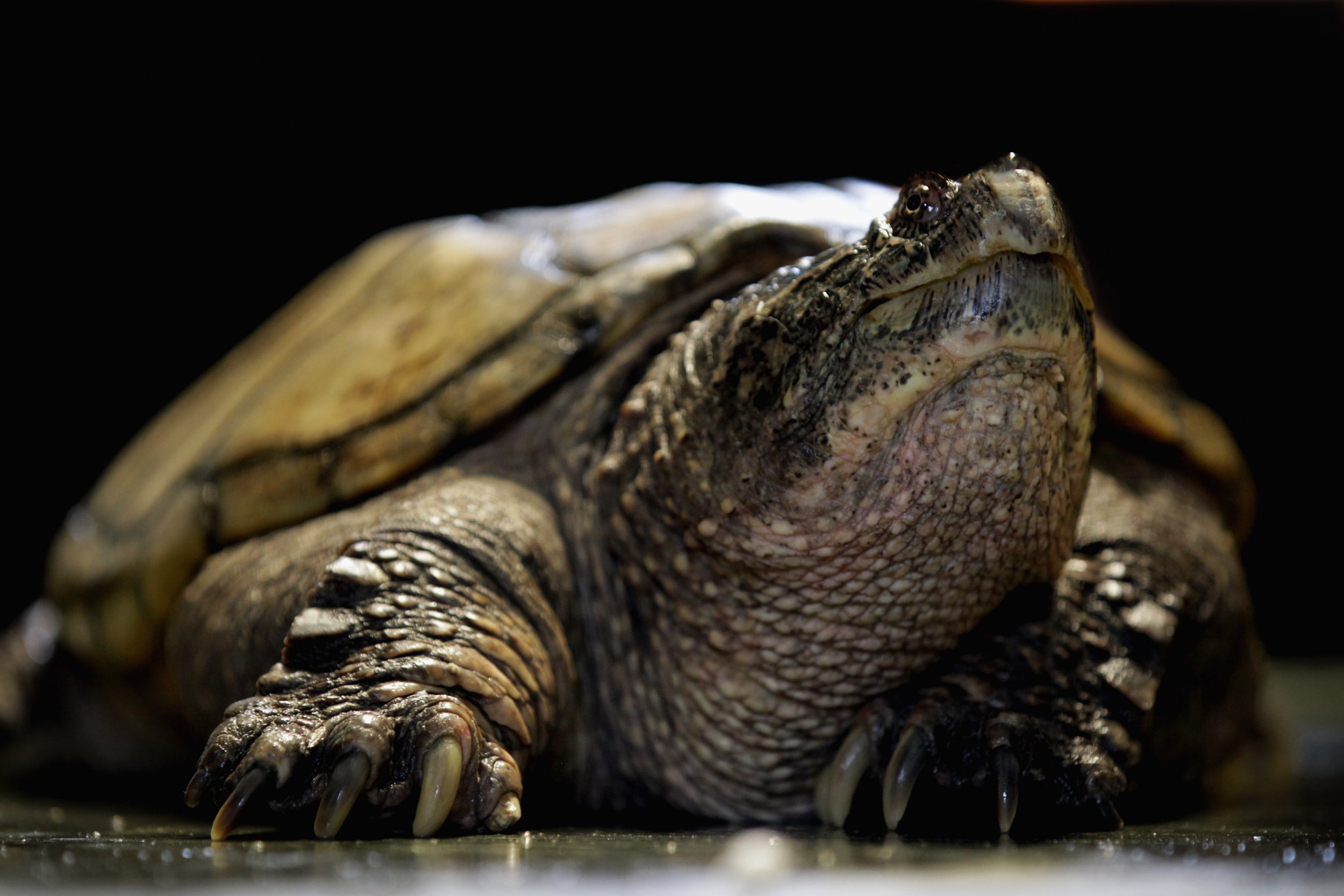 An Idaho teacher has been placed under investigation by his local school district after he reportedly fed a puppy to a snapping turtle in front of students.
The science teacher, Robert Crosland, had taught at Preston Junior High School for a number of years, the East Idaho News reported. In the past he also fed smaller pets such as guinea pigs to reptiles including snakes, students said.
Related: Fishing group wants world's largest sea turtle off endangered species list
Preston School District 201 Superintendent Marc Gee said his administration had become aware of "a regrettable circumstance involving some of the biological specimens" on March 7.
It appears that after school hours Crosland fed the puppy to a snapping turtle while some students watched. It is not clear whether the dog was dead or alive at the time.
"The event occurred well after students had been dismissed and was not a part of any school-directed program," Gee said in a statement to the press. "We emphasize that at no time was the safety of students or staff compromised," he added.
Local education administrators began investigating the incident immediately after they were made aware, and the Franklin County Sheriff's office was called. However, the teacher has not been charged, disciplined or placed on any kind of leave.
"A part of any investigation includes determining the best course of action once the facts of the matter have been ascertained. This is not a situation that is easy, nor do we feel it is a measure that can be taken lightly," the district superintendent said.
Parents and students said Crosland kept tanks of exotic snakes and reptiles in his classroom, making demonstrations at feeding times during class. "He is a cool teacher who really brought science to life," a former student said. "I loved his class because he had turtles and snakes and other cool things," they added.
As the investigation into Crosland's actions continues the district has said it will ensure a similar incident cannot happen again. However, Gee has said the board does not want to overlook his years of service.
"While the district certainly does not condone individual actions that may violate district policy or reasonable expectations of behavior, we hope that any errors in judgment made by a teacher in this instance will not cause us to forget the years of care, effort and passion the teacher has given to students in Preston School District," he said.