Video Shows North Carolina Teacher Body-Slamming 12-Year-Old Student in Fight Over Valentine's Day Chocolate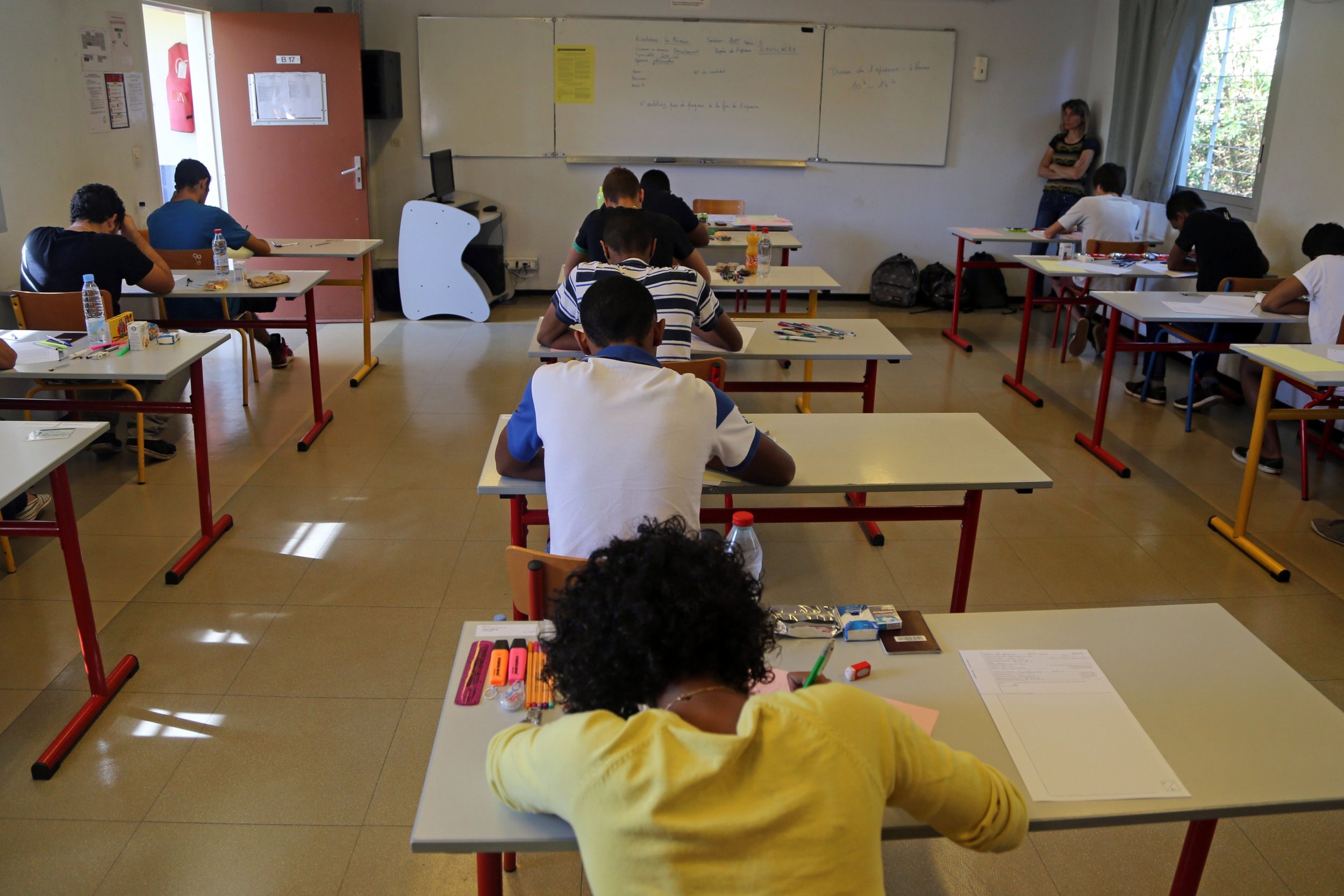 A North Carolina substitute teacher has been fired after a video emerged of him body-slamming a 12-year-old student at Western Guilford Middle School in Greensboro.
The video was posted to Facebook by the student's mother, who claimed her son had been suspended for seven days over the incident. "I'm asking for justice," she wrote.
The student, Jose Escudero, told local news site Fox 8 that the confrontation took place on February 14 over a box of Valentine's Day chocolates he had brought to class. The teacher confiscated the chocolates and put them in the sink.
At the end of the class, Escudero went to retrieve the chocolates and put them in his bag. The teacher tried to stop him and grabbed him by his shirt. This escalated, Escudero said, ending up with the student pinned against the wall before being thrown over his teacher's shoulder.
The student said he suffered bruises on his elbow, shoulder and back. The Escudero family now plans to take legal action against both the teacher and the school, Fox 8 reported.
Read more: Teacher stepped on black student's back in a slavery lesson
It is unclear exactly how the physical altercation began as the five-second video begins when the student is already in the air. After the body slam, the teacher appears to brace himself against the desk in front of him with one hand while the other is seemingly on or near the student on the floor. Escudero is hidden from view behind a desk.
Susan Danielsen, public information officer for the Greensboro Police Department, told the Daily Mail that the video does not capture the entire incident. The police have not named a suspect, and no charges have been filed, though people are still being interviewed.
The school identified the teacher as Paul Stennett, who began working with the county on December 19.
Nora Carr, chief of staff at Guilford County Schools, told Fox 8: "This kind of behavior toward a student is disturbing and unacceptable. We reported the behavior to law enforcement and will no longer employ this person as a substitute teacher or in any other Guilford County Schools position."