Louisiana Teacher Put in Jail After Asking Questions About Poor Salary, Superintendent's Raise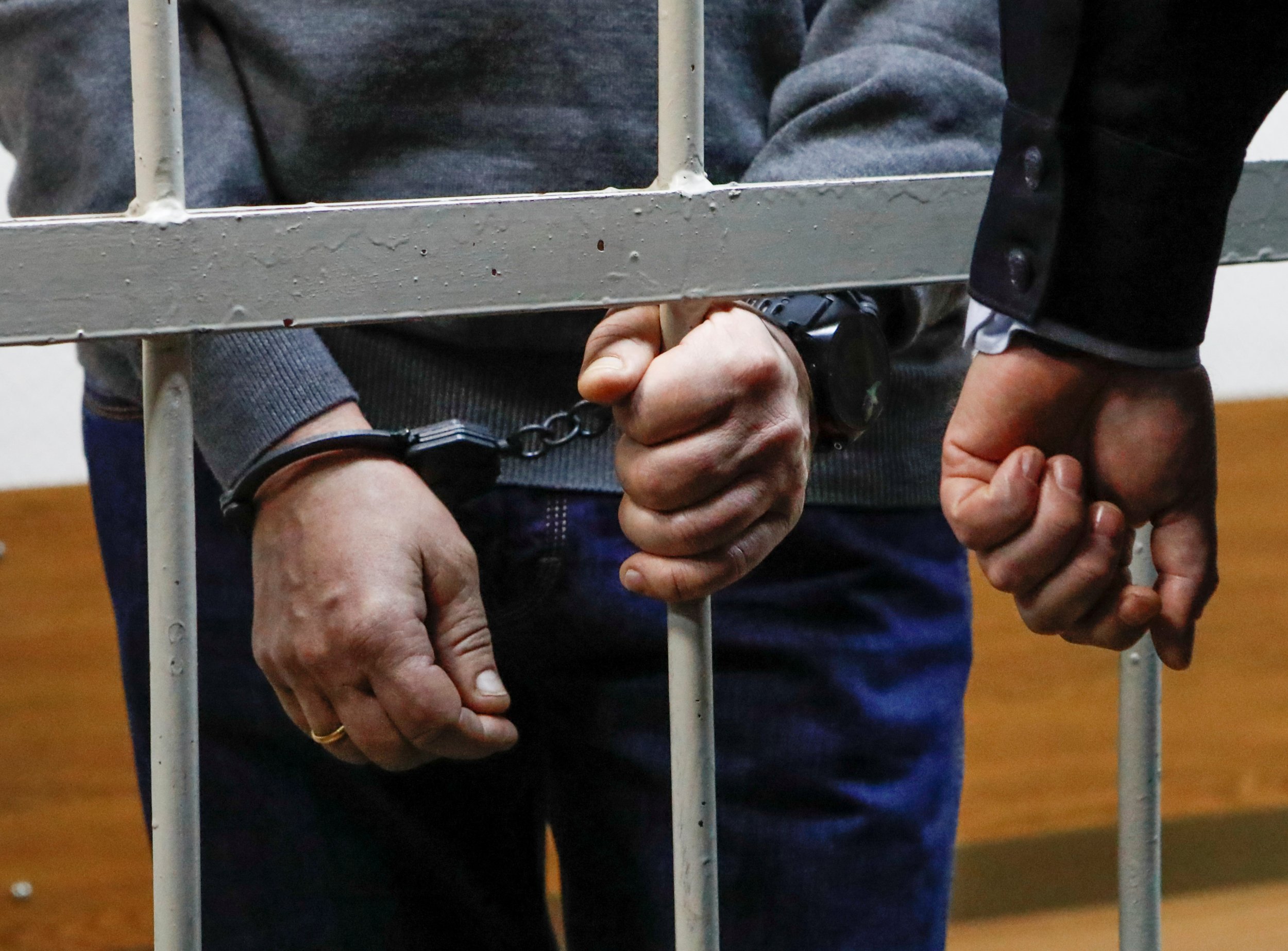 Updated | A teacher at a Louisiana middle school was arrested and booked into jail Monday for asking about a pay raise at a school board meeting, according to local police and a video of the incident.
When the Vermilion Parish School Board in Vermilion Parish, Louisiana, was voting on its superintendent's contract, which included a raise, Deyshia Hargrave, an English teacher at Rene Rost Middle School in Kaplan, stood up to ask why the superintendent was getting a raise while teachers hadn't gotten one in years.
"We work very hard with very little to maintain the salaries that we have," she said. "How are you going to take that money?...It's basically taking out of the pocket of teachers."
After a back and forth between the school board and Hargrave, a marshal led her out of the room and arrested her, putting her in handcuffs on the floor of a nearby hallway and leading her out of the building. She was booked into jail on Monday night, according to a spokesperson from the Abbeville Police Department, but had been released as of Tuesday.
Kyle Monceaux, a friend of Hargrave, told Newsweek: "I think it's mind-blowing that this situation got that out of hand. The teachers around this parish work nonstop pushing these kids and are not treated like they should. What you saw was the straw that broke the camel's back."
A fellow teacher, Leigha Briolo, told Newsweek that the school district's teacher salaries were among the lowest in the state, at an entry-level base pay of $39,458, even though school performance was among the highest.
"The new pay scale is unsupportive of higher degrees, as well as cost of living in general," Briolo said.
A YouTube video from the board meeting showed Hargrave standing up to ask a question. "Hi, I'm Deyshia Hargrave," she said. "I teach at the parish. I have a serious issue with a superintendent or any person in a position of leadership getting any type of raise. I feel like it's a slap in the face to all the teachers, all of the cafeteria workers, and any other support staff we have."
She added: "We work very hard with very little to maintain the salaries that we have. And as I've been teaching the last few years, I've seen class sizes grow enormously. So I'm not, I just want to say I don't care if the performance targets were met, you're making our job even more difficult. We're jumping through hoops, and we're continuously, we're meeting those goals...At the top? That's not where kids learn. It's in the classrooms. And those teachers, like myself, are not getting a dime from that. And that is unspeakable."
A school board official responded, "If you have a comment, please make it. It's not question and answer."
Hargrave tried to speak up again during the board's vote, saying that her class size had grown from 21 to 29 students. "How are you going to take that money?" she asked. "It's basically taking out of the pocket of teachers."
An official pounded a gavel, saying, "Stop right now. That's not germane to what's on the agenda tonight." His comment left the crowd in an uproar, with multiple people shouting, "Yes it is!"
"What's on the agenda is the superintendent's contract," he said.
"With a raise!" the crowd shouted back.
An Abbeville city marshal approached Hargrave, tried to get her to sit down, and said, "You're going to leave or I'm going to remove you."
The marshal led Hargrave out of the room, put her in handcuffs on the floor of a nearby hallway, and forcibly marched her out of the building. Hargrave was shown in tears in the video, shouting, "Sir, hold on, I am way smaller than you!"
On a Facebook page that appeared to belong to Hargrave, her most recent public post praises Oprah's speech on women's empowerment Sunday at the Golden Globes, with the caption, "For the girls...."
On that post, strangers and friends alike commented in support of Hargrave, who has been garnering some national attention for her speech and arrest, with one poster writing, "We don't know each other, but you are an amazing young lady and it's teachers like you who get things done AND hopefully changed."
Another wrote, "Thank you for speaking up at the meeting last night and for being one of the many great teachers we have in Vermillion Parish. You are a great role model for children (and adults)."
The Vermilion Parish School Board did not respond to Newsweek's request for comment. Superintendent Jerome Puyau also did not respond to a request for comment, but told KATC that no charges had been filed against the teacher.
Note: This story was updated to include a quote from a fellow teacher in the school district.