Teacher Who Plays Nazi Wrestling Character Allowed to Continue Teaching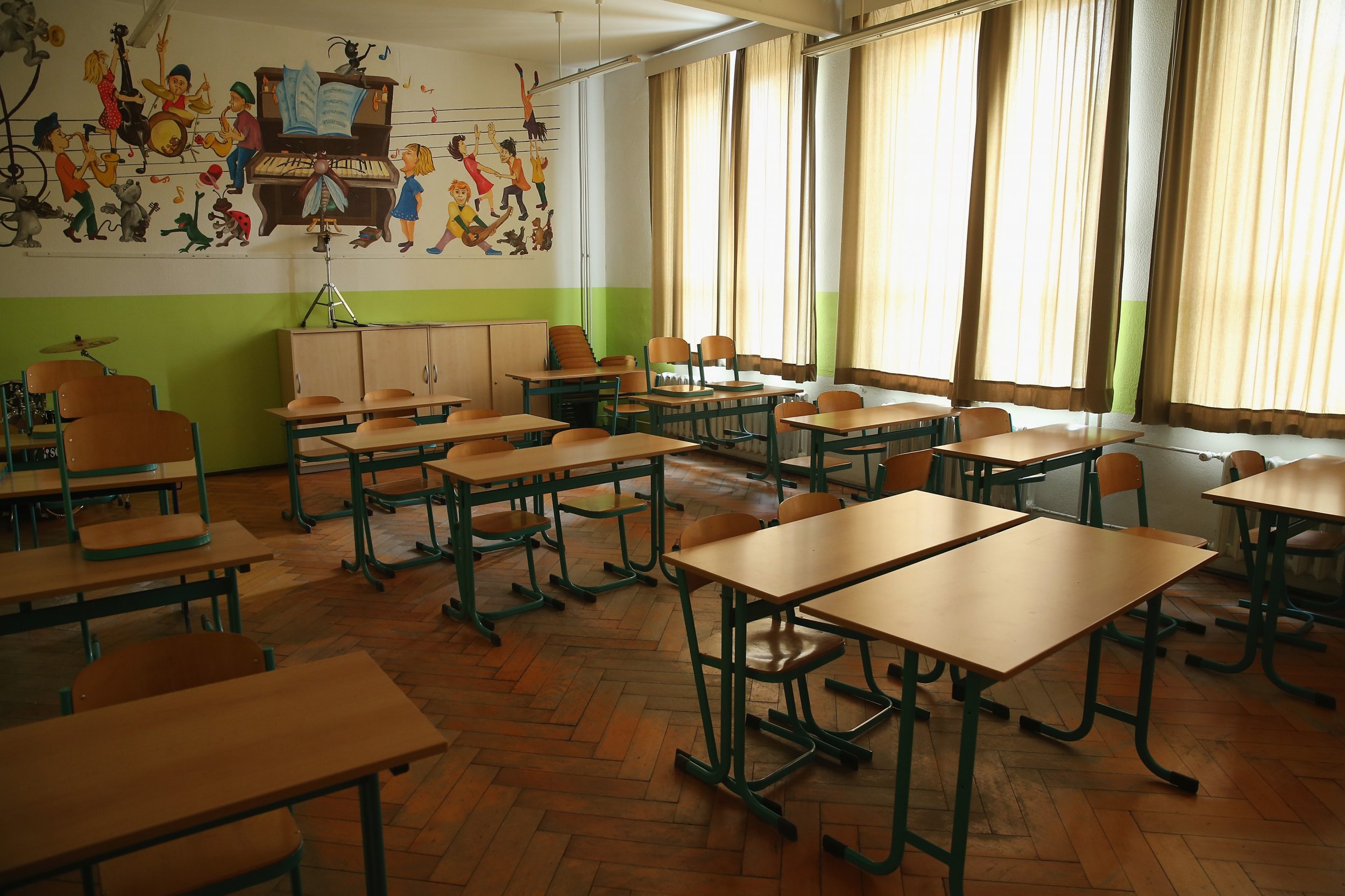 A sixth-grade Philadelphia teacher who portrayed a Nazi wrestling character named Blitzkrieg will be allowed to teach in the upcoming school year.
Kevin Bean, 36, "will continue to remain a teacher within the district" according to a letter Spring-Ford Superintendent David Goodin sent to parents. The letter followed a video that circulated of Bean holding a flag with the Iron Cross and screaming in German, which prompted an investigation by the school district, according to a Daily Local report. The video has footage of children and adults cheering him on and returning his "Sieg Heil" salute, and a few voices attempting to scream "Nobody wants you here!" over the sound of the music.
"...an Iron Cross in isolation (i.e., without a superimposed swastika or without other accompanying hate symbols) cannot be determined to be a hate symbol," the Anti-Defamation League stated on its website, "Care must therefore be used to correctly interpret this symbol in whatever context in which it may be found."
The symbol was found on a flag with a color scheme similar to the Nazi Party, and was waved while Bean screamed a German phrase associated with members of the Nazi Party before and during World War II.
Bean's character was no longer listed on the World Wide Wrestling Alliance (WWWA) website, and the video of a recent match featuring the character in Quakertown was removed from the WWWA YouTube channel as of August 17.
The school board said Bean did not violated any of the five policies that govern activities outside of school for their employees. Those rules include using school materials for personal gain, using school property or time for private enterprise, using school time for outside activities, campaigning on school property for office and asking the district to assume liability for an activity.
Bean has since said his character does not reflect his personal beliefs and has worked in the district since 2004. A Boyertown resident, Bean said he apologized to "those in the community who were offended by such actions."
The situation inspired backlash received by parents and citizens in the area, as well as reminders from some people that wrestling is scripted. Despite the controversy surrounding Bean and the district, the school superintendent encouraged parents to "talk with your students about this situation and reassure them that all of our Spring-Ford schools are safe and welcoming to each and every student."